Spray Falls – Michigan
Located within the Pictured Rocks National Lakeshore, Spray Falls is a waterfall which cascades directly into Lake Superior. It is one of the most spectacular waterfalls in the area and can be seen from miles away. Spray Falls flows over a 100-foot drop into Lake Superior, creating an impressive misty spray that gives it its name.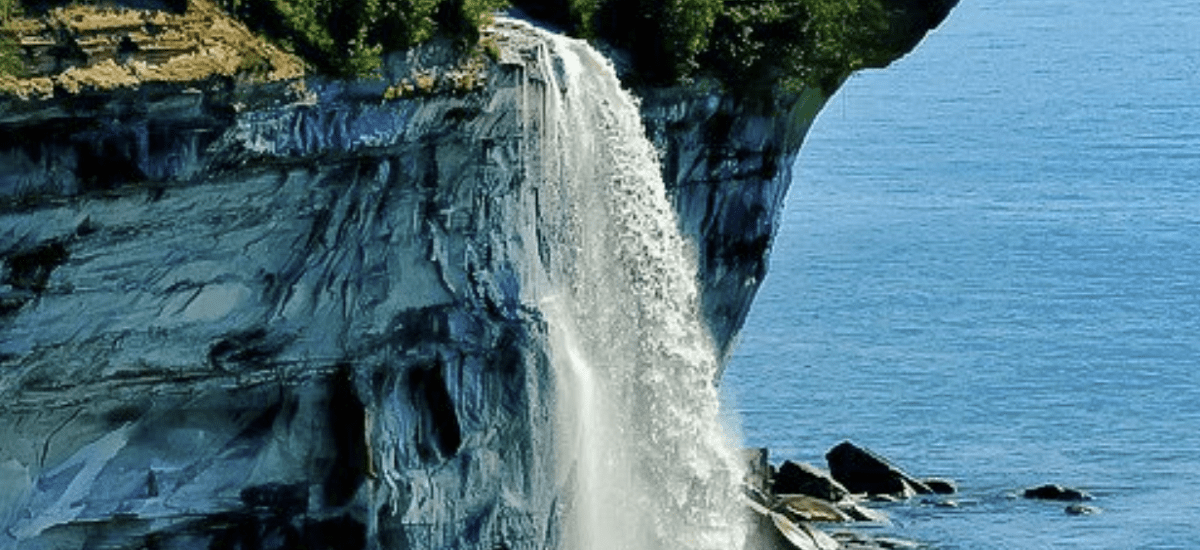 The falls are surrounded by lush green forests and rocky cliffs, making for a beautiful sight as it cascades down to the lake below. Visitors can explore this natural wonder up close with hiking trails that lead to breathtaking views of Spray Falls from all angles. Kayaking tours also offer visitors an opportunity to experience Spray Falls from below the surface of Lake Superior, providing unique perspectives on this majestic waterfall.
There are several campgrounds in the area if you plan on making it a weekend getaway. The closest to Spray falls is roughly a 3 miles hike to the destination. The most popular trail is known as Chapel loop and will take you to alongside the cliffs, passing Mosquito Falls, and finally to Grand Portal Point and the scenic views you were looking for.
Location of Spray Falls