Rocky Falls – Missouri
Located within the Ozarks and just a short drive from Saint Louis is one of the states best waterfalls to spend a day of fun and relaxation. Many people like to talk about how the falls were built is prehistoric times with lava hardening the basin causing water to erode the rocks downward through cracks instead of widening the river as most do. Thus creating Rocky Falls which is a fairly narrow section within the stream valley with breathtaking views of a wilderness landscape and cascading waters to keep a peaceful and almost tranquil feeling.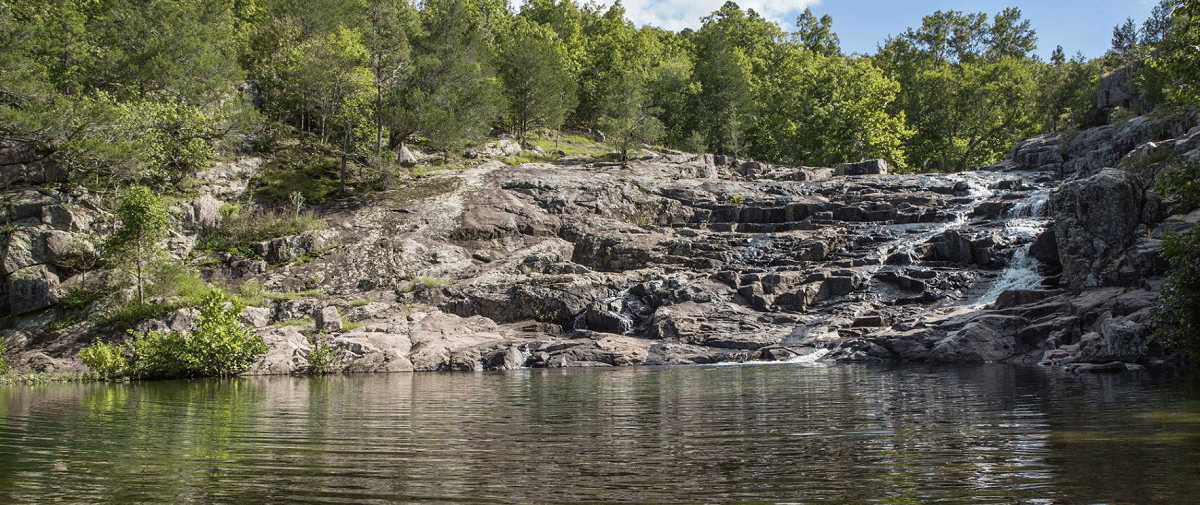 Both locals and tourists love coming to Rocky Falls during the summer to early fall months to cool off in the fairly big swimming hole located directly under the waterfall. It's ease of access, picnic areas, and great hiking trails throughout the park and around the waters also bring in crowds as you can make it an entire days worth of fun activities. So the next time you are looking for things to do in Missouri, take the short drive over to Rocky Falls and catch a quick glimpse into history (1.5 billion years to be exact). Happy Exploring!
Map and Location of Rocky Falls