Pitchfork Falls is one of the most beautiful and scenic Alaskan waterfalls we have had the chance to visit in the state. A short drive away from a small town called Skagway, you can drive to the waterfall or even enjoy a nice walk (about 7 miles) from the city. Once you arrive you are rewarded with a 40 foot tall plunge of water that appears to be coming right out of the wilderness. It's breathtaking views of the surrounding mountains attracts visitors every year from both America and Canada.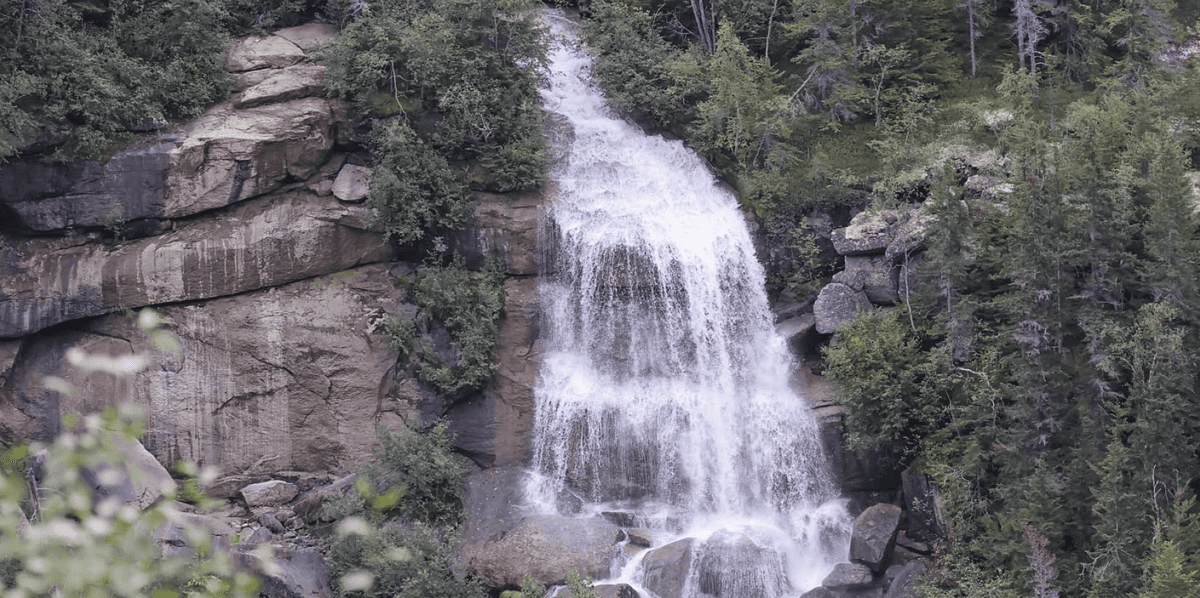 Details about Pitchfork Falls
The water from Pitchfork Falls originates from an underground spring that feeds into a series of small streams before eventually cascading down its final destination. Once it reaches the edge of the forest, you can witness the impressive display of power as it crashes down into a swimming hole (only enjoyable in the summer months).
Pitchfork Falls also provides both locals and tourists with plenty of opportunities for swimming and hiking in the surrounding park. The waterfall itself is accessible via several trails within Skagway City Park. However, many hikers enjoy the more challenging terrain like us who used off-trail routes that lead directly up to the top of the falls.
Directions to Pitchfork Falls
To get to the falls from downtown Skagway, head north on Broadway Street until it turns into Klondike Highway. Follow this road for about 4 miles and turn left onto White Pass Road. Drive another 4 miles and turn right onto Pitchfork Falls Road.
This road will take you all the way up to the parking lot at the base of Pitchfork Falls. From there, follow the trailhead and take a short hike up to view one of nature's most majestic creations! Enjoy your visit!