Mardis Mill Falls is one of the most beautiful and popular waterfalls in Alabama. Located near Fort Payne, this stunning waterfall features a 30-foot drop over a series of cascades. The falls are fed by Little River, which flows through the DeSoto State Park.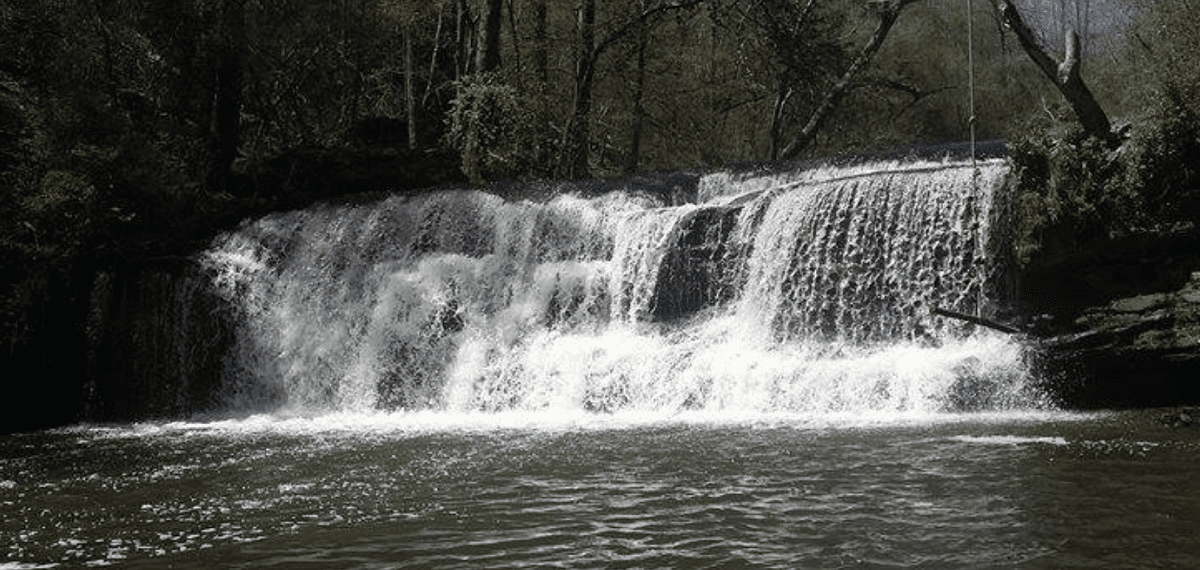 Details about Mardis Mill Falls
The area around Mardis Mill Falls is full of natural beauty and adventure for visitors to enjoy. There are plenty of hiking trails that lead up to the falls and provide panoramic views from different angles. Visitors can also take advantage of swimming holes located at the base, as well as picnic areas nearby for relaxing after an outdoor excursion.
The best time to visit Mardis Mill Falls is during spring or early summer when the water flow rate is at its peak; however, it's still breathtaking any time of year! Whether you're looking for a day hike with stunning scenery or just want to relax near a tranquil waterfall setting, Mardis Mill Falls makes an ideal destination spot in Alabama's outdoorsy landscape!
Directions to Mardis Mill Falls
To get to Mardis Mill Falls, you will need to drive along Highway 72 until you reach the intersection with Highway 117. Turn right onto Highway 117 and continue for about 4 miles until you see a sign pointing towards Mardis Mill Road on your left. Take this road and follow it for around 6 miles, passing through several small towns including Bridgeport and Fackler before reaching the entrance to Mardis Mill Falls Park.
Once inside the park there is plenty of parking available as well as picnic tables, restrooms, and other amenities that make it easy to enjoy all that nature has to offer here! Once parked up at Mardis Mills Fall Park you can take one of two paths down into the gorge where the waterfall lies – both routes will lead you directly underneath its powerful cascade!