Little River Falls is a stunning natural waterfall located in the northeast corner of DeSoto State Park near Fort Payne, Alabama. The falls drop about 45 feet and are surrounded by lush vegetation and tall trees. This scenic spot offers visitors breathtaking views of the Little River Valley below and makes for an excellent photo opportunity.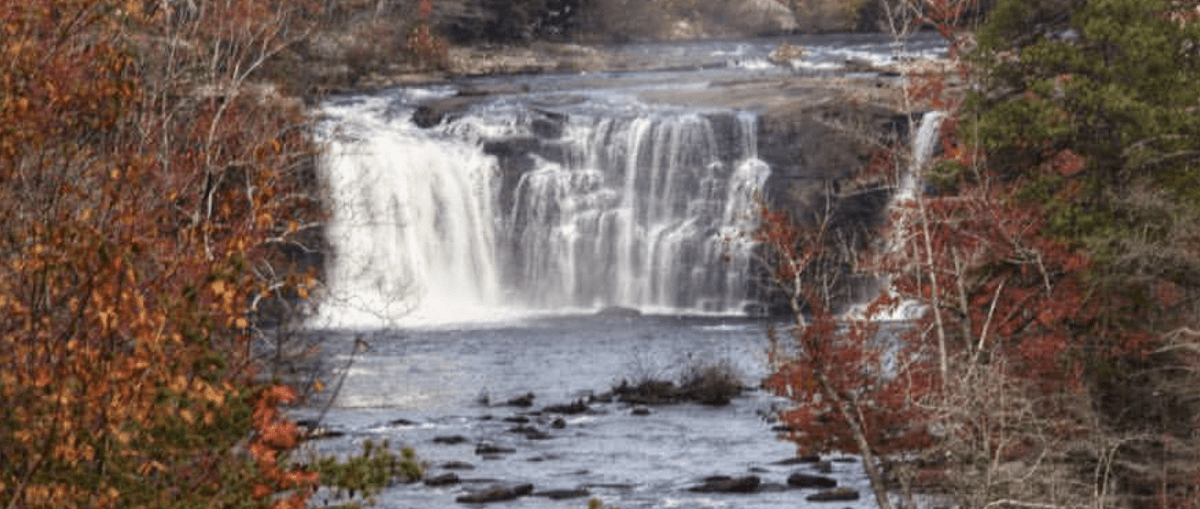 Details about Little River Falls
The area around Little River Falls is also home to numerous hiking trails that wind through the surrounding forest, offering spectacular views along the way. Visitors can explore some of these trails on foot or take a short drive up to Lookout Mountain where they can get even better views of the valley and waterfalls below.
There are plenty of other activities available at DeSoto State Park as well, including fishing, swimming, camping, kayaking and more! Little River Falls is truly a hidden gem in Alabama's beautiful landscape; it's perfect for those looking to escape from their everyday lives into nature's beauty without having to travel too far away from home. Whether you're looking for a relaxing day trip or just want to enjoy some time outdoors with friends or family members, this tranquil spot has something for everyone!
Directions to Little River Falls
From Birmingham
1. Take I-59 North for approximately 65 miles to Exit 217 (Highway 35).
2. Turn left onto Highway 35 and go east for about 6 miles until you reach the intersection of County Road 68 and continue straight on CR68.
3. Follow CR68 for 3 miles until you reach Little River Falls Road (County Road 528) on your right hand side.
4. Turn right onto Little River Falls Road and follow it until you come to a parking lot at the end of the road where you can access Little River Canyon National Preserve and see Little River Falls in Alabama!