Foster Falls is a small, unincorporated community located in Marion County, Tennessee. The town was established in the early 19th century and named after Colonel William Foster, who served as a colonel in the U.S. Army during the War of 1812.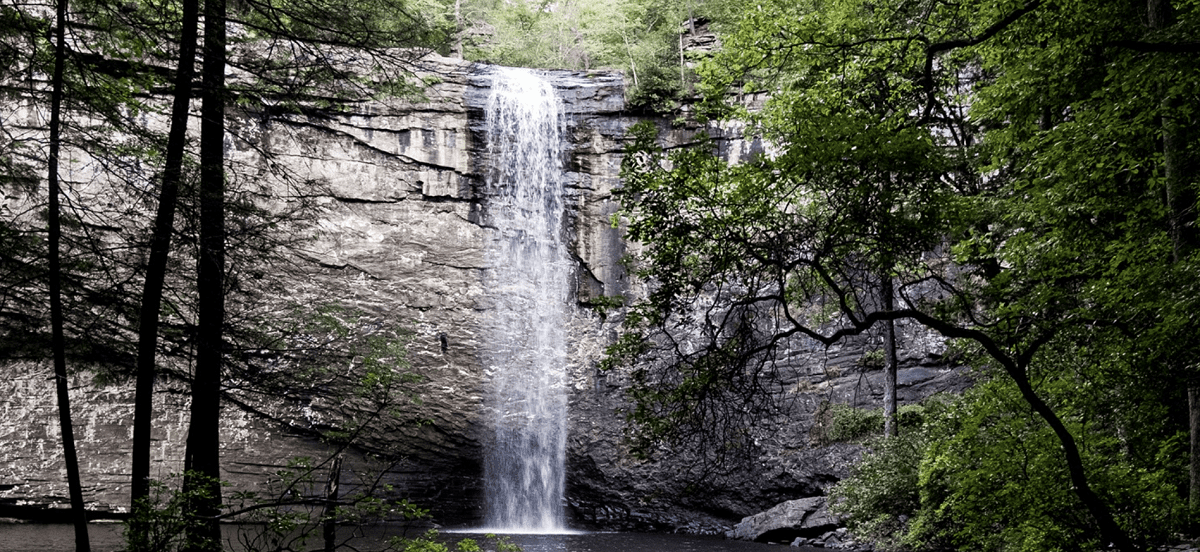 Details about Foster Falls
The area surrounding Foster Falls is home to beautiful mountain views and breathtaking waterfalls that draw tourists from all over the country each year. The nearby South Cumberland State Park offers great opportunities for hiking and camping while also providing spectacular scenery along its many trails. One of the most popular attractions at Foster Falls is its namesake waterfall – a 25-foot tall cascade that leads into an emerald green pool below it – which draws thousands of visitors each year due to its beauty and serenity.
During summer months, swimming can be enjoyed near this majestic natural wonder with lifeguards present on duty for added safety measures when needed. There are also plenty of picnic tables available for families looking to enjoy lunch or dinner together outdoors among nature's finest works here at Foster Falls!
Those interested in learning more about local history should visit nearby Fort McCook Historic Site & Museum where they can learn about how soldiers lived during the Civil War era through interactive exhibits and displays featuring artifacts from that time period as well as stories told by guides dressed up as Union soldiers! Additionally, there are several other historical sites throughout Marion County such as Old Stone Fort Archaeological Park which contains some ancient Native American structures dating back 2,000 years ago!
It's truly amazing what one might discover if they take some time out to explore these fascinating places near Foster Falls! Finally, just outside of town lies Nickajack Lake which provides plenty of outdoor activities like fishing (for bass), kayaking or canoeing around its waterside coves and islands; making it perfect spot for those looking to get away from it all while still being close enough to civilization. So whether you're visiting alone or bringing your family along, there's something special waiting here at Foster Falls in Tennessee that will make any occasion a memorable one indeed!
Location and Map of Foster Falls