Fish Creek Falls is a magnificent waterfall located in Steamboat Springs, Colorado. The falls are situated in the Routt National Forest and can be accessed via an easy hiking trail. Visitors to Fish Creek Falls will be rewarded with stunning views of the cascade as it plunges over 300 feet into Fish Creek Canyon below.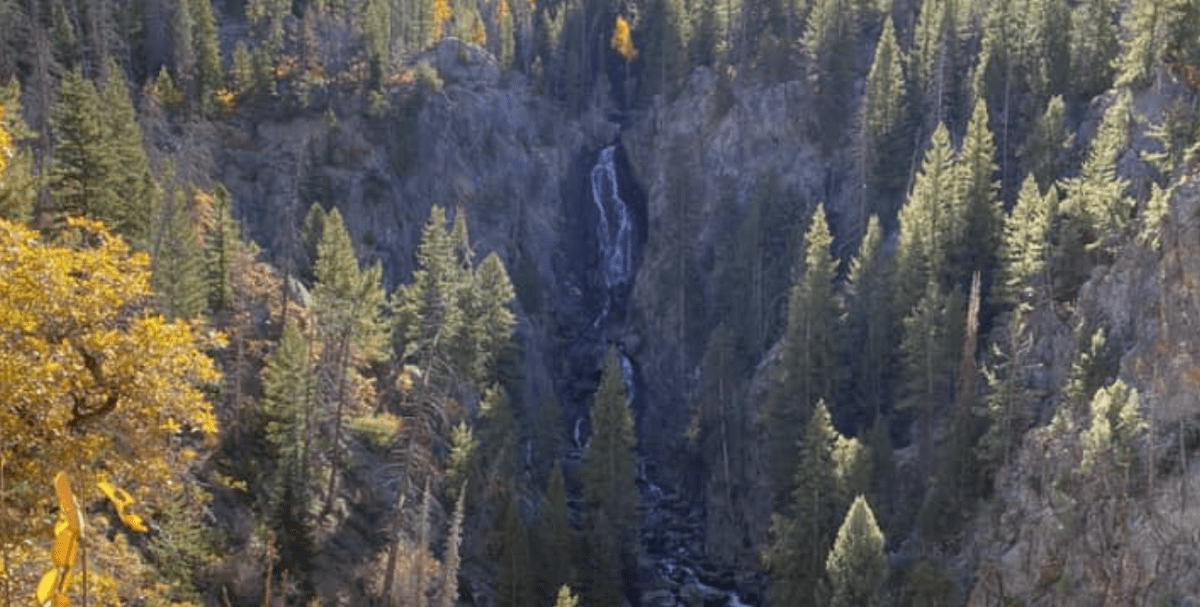 Details to Fish Creek Falls
The hike to the falls is a popular activity by locals and tourists due to its relatively short distance and enjoyable terrain. Starting at the base of Fish Creek Valley Road, you have to traverse through winding forest before reaching the destination. In spring and summer months there is a great chance you can spot deer or elk along the hike.
Once at the top of Fish Creek Falls, take in the panoramic views of both Steamboat Springs and surrounding mountains from atop one of Colorado's most impressive waterfalls. In addition to being a great spot for sightseeing, fishing enthusiasts also flock here during certain times of year when brown trout spawn in abundance. Anglers should remember that all local rules and regulations apply when trying their luck on these wild fish!
Directions to Fish Creek Falls
Address: 34165 Fish Creek Falls Rd, Steamboat Springs, Colorado 80487
1. From downtown Steamboat Springs (Map), head south on US-40 for approximately 3 miles.
2. Turn right onto Fish Creek Road and continue for 1 mile until you reach the Fish Creek Falls parking lot on your left side.
3. Park at the lot and follow the signs to the trailhead nearby that will lead you to the falls overlook area where you can take pictures and enjoy views of this majestic natural wonder!
Check out our Map of Colorado waterfalls for other amazing natural attractions to enjoy.