Coal Creek Falls is located in King County, Washington and is a popular destination for outdoor adventurers. The falls are part of the Coal Creek Natural Area which includes hiking trails, picnic areas, and wildlife viewing opportunities. It's also home to some of the most stunning waterfalls in the area.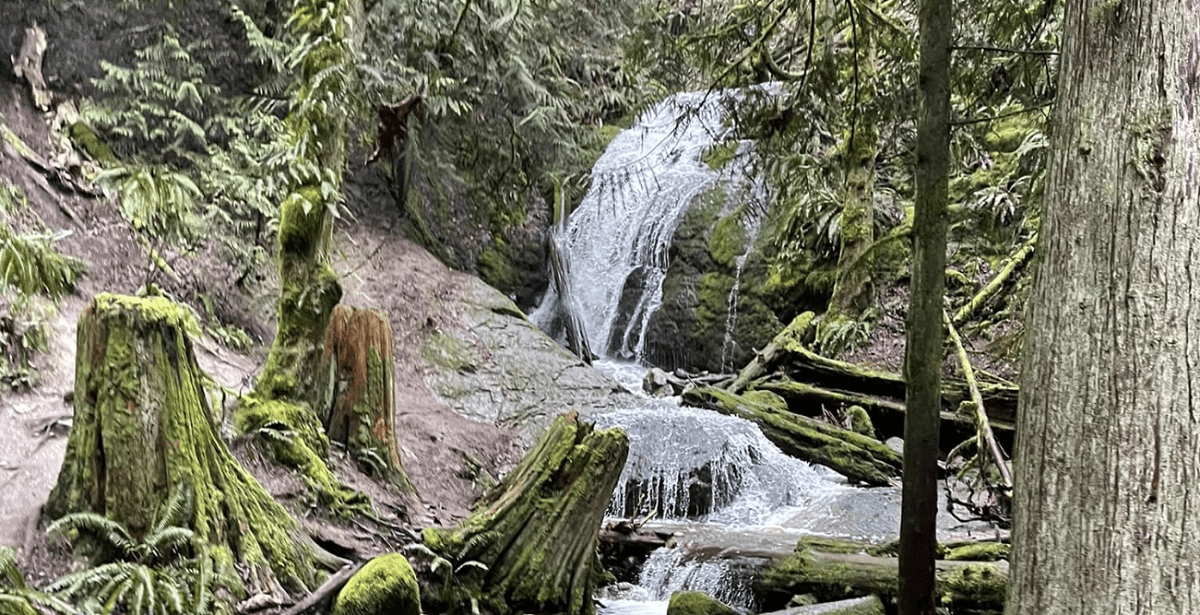 Details about Coal Creek Falls
The main attraction at Coal Creek Falls is the two-tiered waterfall that cascades down into a large pool below. The lower tier drops about 10 feet while the upper tier drops an impressive 40 feet before plunging into the pool beneath it. A small bridge crosses over both tiers offering visitors spectacular views from above as well as access to hike up to get closer looks at each level of this beautiful cascade. Hiking around Coal Creek Falls can be both challenging and rewarding depending on how far you decide to go along its many trails. There are several loops ranging from easy 1-mile walks with minimal elevation gain all the way up to more strenuous hikes that take 4 miles and climb 1000 feet in elevation! No matter what your skill level or fitness abilities may be there's something here for everyone looking for an outdoor adventure near Seattle!
Aside from its breathtaking scenery, one of Coal Creeks best features is its abundant wildlife population throughout every season of year! Many different species such as deer, elk, black bear, coyotes, bald eagles, ospreys and even cougars can be spotted if you're lucky enough while exploring this natural wonderland! You can also find various plant life including wildflowers like trilliums which bloom during spring months adding even more beauty to these lush forests surrounding Coal Creek Falls making it a must visit spot when visiting Washington State!
If you're looking for an unforgettable experience full of nature's beauty then make sure you add Coal Creek Falls onto your list next time you plan a trip out west! With its towering waterfalls surrounded by vibrant green forests – this place truly has something special waiting for anyone who wishes explore it's majestic splendor firsthand.
Location and Map of Coal Creek Falls