Caney Creek Falls is a beautiful waterfall located in the Bankhead National Forest near Double Springs, Alabama. This stunning cascade of water tumbles down over 100 feet into a crystal clear pool below. Caney Creek Falls is one of the most popular attractions in this area and it's easy to see why! The scenery around Caney Creek Falls is absolutely breathtaking with lush green foliage and towering trees all around.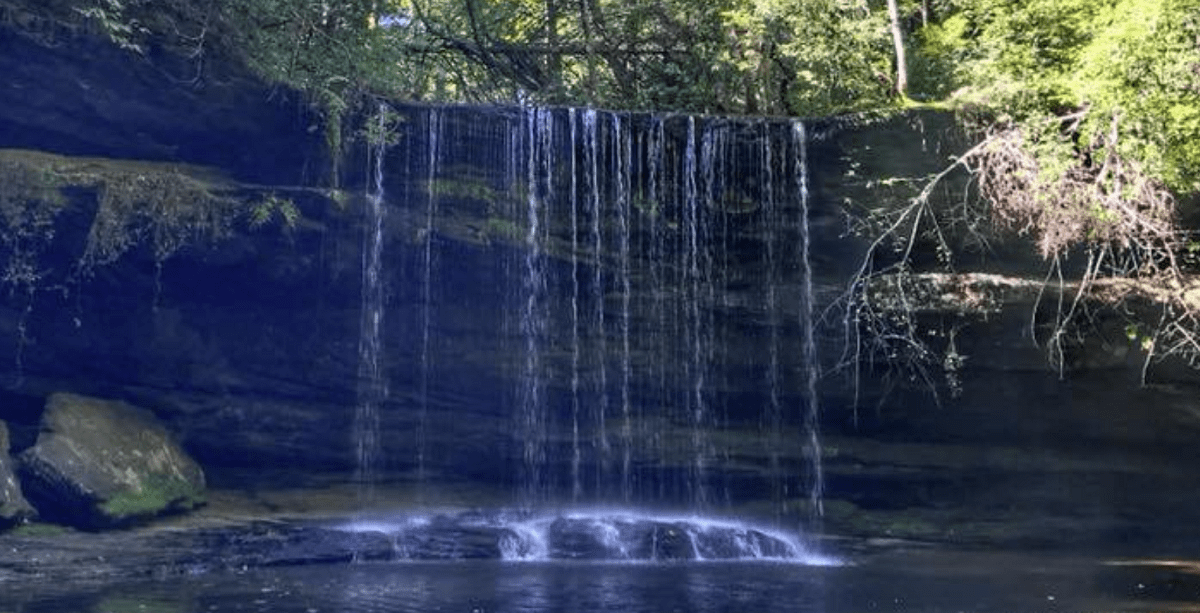 Details about Caney Creek Falls
Once you arrive at the waterfall, you'll notice most people take in the sights from two viewing platforms that offer an incredible view of the falls on either side. The cool mist from the falls also provides a wonderful atmosphere for hikers who choose to explore further upstream along Caney Creek Trail. Caney Creek Falls also offers an abundance of outdoor activities including camping, fishing, swimming, hiking, bird watching and much more. There are several nearby campgrounds where you can spend your nights under the stars or rent a cabin if you prefer something more private.
Fishing enthusiasts flock to this area in summer months in hopes of catching bass, bream, and catfish. No matter what time of year you visit Caney Creek Falls there's always something new to experience so come prepared with plenty of supplies to make it a weekend getaway! From picturesque sunsets to star-filled skies at night, this spot truly has it all making it perfect for anyone looking for an unforgettable outdoor adventure!
Directions to Caney Creek Falls
Caney Creek Falls is located in the Bankhead National Forest near Double Springs, AL.
From Birmingham:
Take I-65 North to Exit 308 (Double Springs).
Turn left at the end of the exit ramp onto AL-195 East and drive for about 9 miles.
Look for a sign on your right for Caney Creek Falls Recreation Area. Turn right onto FS Road 522 and follow it until you reach a parking area with restrooms and picnic tables at its end.
The trailhead begins here and will take you down to the falls.