Best Attractions and Things to Do In Wisconsin
With easy access to Lake Michigan, a picturesque landscape, and several other enticing attractions, Wisconsin has become the beating heart of the Midwest. Throughout the state of Wisconsin, you're going to several attractions that demand your attention. The ones we've mentioned on this list offer something for everyone. Whether you prefer the excitement of the nightlife and festivals or the famous dairy options the state is renowned for, this article will hopefully have an attraction that entices you.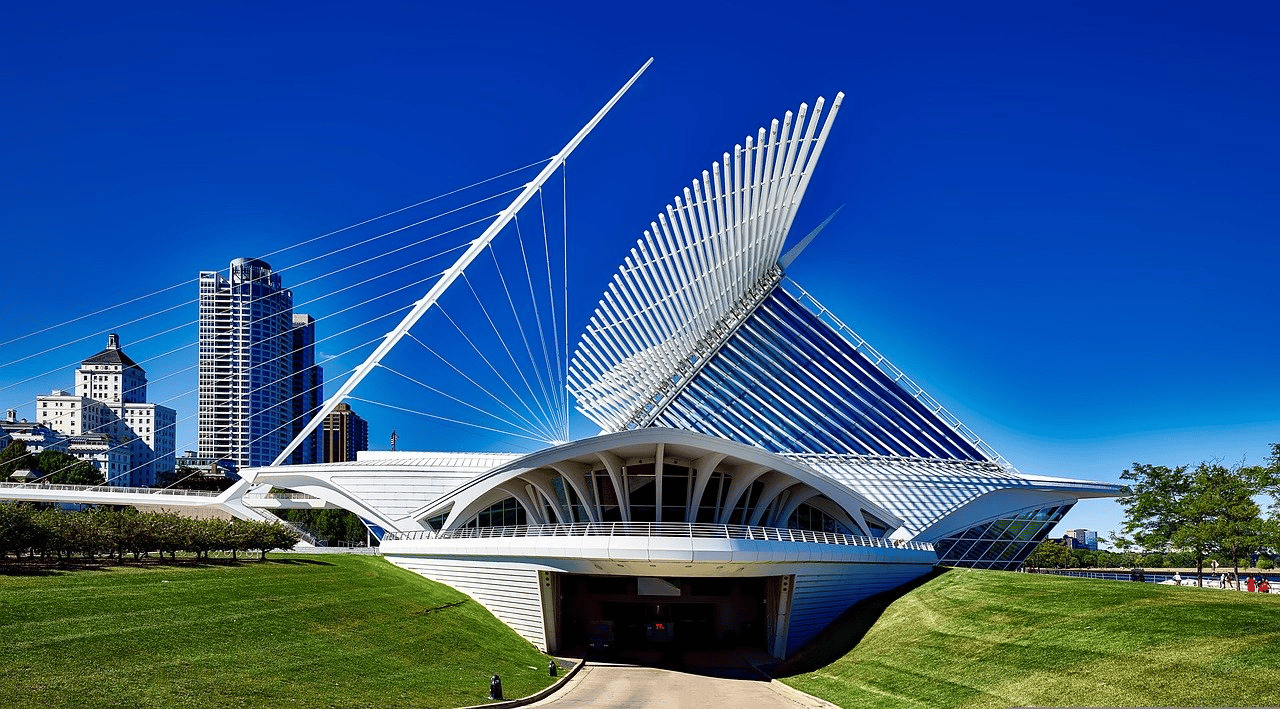 Best Wisconsin Attractions and Activities
Things To Do in Wisconsin by City
Listed below is a rundown of the top eight things to do in Wisconsin. Remember this list is based on subjective opinions, not facts!
The Waterparks in Wisconsin Dells
The location of Wisconsin Dells has been popularized for being the best spot in the state of Wisconsin for waterparks. Some people even call it the waterpark capital. This is also the location where the first indoor park was built, and it also has some of the biggest outdoor and indoor waterparks in the world.
This means you'll have the option to pick between the two since you'll find several different waterparks when you're visiting the state. Most of these parks have a lodge on the site, too. You're also going to find Noah's Ark Waterpark, the largest outdoor waterpark in America.
The Harley-Davidson Museum in Milwaukee
We think it's safe to say that this place is heaven for a motorcycle enthusiast. You're going to have the time of your life seeing some of the best bikes in the world, and you'll also get to see how these bikes are built by visiting the Design Lab. If you want to know what it feels like to ride a Harley, you can also visit the Experience Gallery for a once-in-a-lifetime experience. This museum has approximately 450 different motorcycles and artifacts, amongst which is the oldest Harley Davidson in existence (serial number one!)
You're also going to find the building attractive since it was designed by one of the top architects in Wisconsin (Pentagram Architects). However, if you don't feel like paying for the museum's entrance and would rather catch a meal, consider visiting the restaurant inside the park called Motor.
Door County
This spot is renowned for outdoor recreational activities as well as performing arts. This spot has 11 lighthouses, five state parks that you can enjoy, and a 300-mile long shoreline. You can opt for several kinds of accommodation like camping, a historic inn, or even a few bed and breakfast options. When you're bored, you can pick fruits like cherries or apples, depending on the season.
You're also going to find several concerts, outdoor sports that you can enjoy, theater performances, paddling, hiking, and birding-related activities that will ensure you're entertained.
The Olbrich Gardens in Madison
These are breathtaking botanical gardens that cover 16 acres of land. One of these is the Thai Pavilion which is the only garden of its kind in the park. There's also a perennial garden, a rose garden, a sunken garden, and a herb garden. While you're visiting this attraction, make sure you don't miss the Bolz Conservatory. This spot is a 50-feet-high pyramid with a gushing waterfall, tropical plants, free-flying birds, and blooming orchids. You can also enjoy spotting carnivorous plants, some of which are responsible for growing your favorite foods like bananas, vanilla, and coffee.
The Walk of Legends
This is perhaps one of the most popular sites in Wisconsin, and the locals visit it often when they're thinking of a vacation. The Lambeau Field is where the Packers come to play, and you can also attend different events, visit the Atrium, or watch a game. In the Atrium, you're going to find the official Packer Pro Shop and the Hall of Fame. This spot commemorates some of the best players in the team's history.
If you want, you can also have a guided tour of the stadium to learn more about the team's illustrious history. When you exit the Lambeau field and start walking on the public art walkway on the east side of the building, you're going to make your way towards the Walk of Legends. As the name may suggest, this spot has 24 iconic statues that honor some of the most legendary players in the team's history that have contributed massively to their success.
The Circus Museum in Baraboo
The Circus Museum opened its doors to the public in 1954, and up till now, it has continued to expand more profound and enticing exhibits. These exhibits focus on the newly restored Ringling Brothers structure and other live programs. The museum started its operations with six wagons, a circus, and just an acre of land but has now expanded to over 30 permanent structures and more than 64 acres of land.
You're also going to find a Miniature Circus, which took Lottie and Mel Romels approximately 40 years to finish.
The Geneva Lake
If you're looking for a relaxing day in the state of Wisconsin, make your way down to Geneva Lake and take a walk on the shore path. It stretches for up to 21 miles while granting you breathtaking views of the backyards of several mansions that are approximately a century old.
The earliest settlers in this area made a mutual decision that 20 feet of the shoreline would be a public area, and that rule is still in place to this day. This is also why you can visit and enjoy the beautiful views.
The State Capitol of Wisconsin
You'll find the State Capitol building in the Madison area, and it has several offices and governmental departments. This structure was created way back in 1917 and is also the tallest building. This building has now become a part of Capitol square, which also has several other businesses amongst shops and other eateries.
With that, we conclude our list of the top eight things to do in Wisconsin! Even though we've mentioned some of the best-reviewed options and the most popular spots in Wisconsin, it's important to remember that experiences are subjective. What you like may be utterly different from what other people prefer. Regardless of where you go, we can ensure Wisconsin has several exciting spots that you can explore!