The Best Tennessee Attractions – Things To Do
Tennessee is a state located in the southeastern region of the United States. It borders 8 other states: Kentucky and Virginia to the north, North Carolina to the east, Georgia, Alabama, and Mississippi on its southern border, Arkansas and Missouri to its west.
The capital city of Tennessee is Nashville which was founded in 1779 by James Robertson and John Donelson. The largest city in Tennessee is Memphis with a population of 651000 people as per 2019 census data. Other major cities include Knoxville, Chattanooga, Clarksville etc. Tennessee has a humid subtropical climate with hot summers and mild winters across most of the state except for higher elevations where it gets cooler temperatures due to altitude effects from mountains like Great Smoky Mountains National Park located along its eastern border near North Carolina . Its economy is mainly based on agriculture (cotton production), manufacturing (automobile production) , tourism (with Graceland being one popular attraction).
It also produces music including country music through Nashville which has become known as "Music City" due to its many recording studios. Tennesseans are known for their hospitality as well as their passion for college sports particularly football with University of Tennessee Volunteers being very popular among locals during fall season when they play against rival teams such as Vanderbilt University or Florida Gators etc..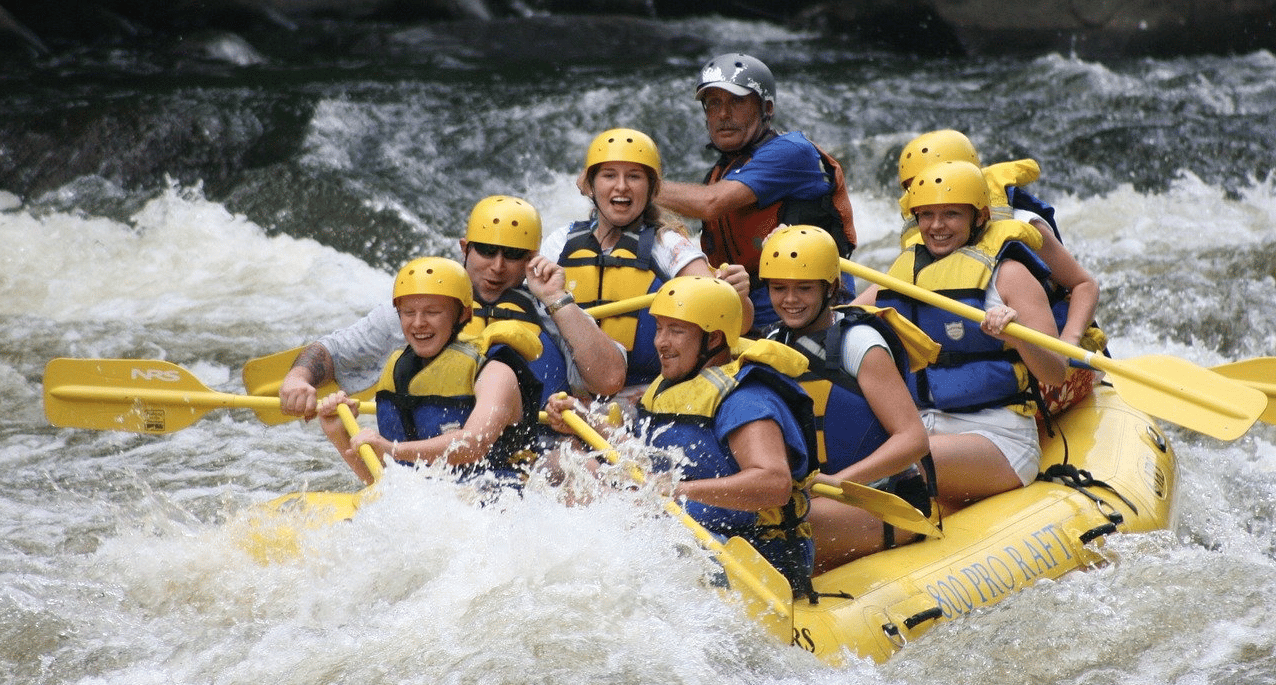 Best Tennessee Attractions and Activities
Things To Do in Tennessee by City
Top 28 Things To Do in Tennessee
1. Great Smoky Mountains National Park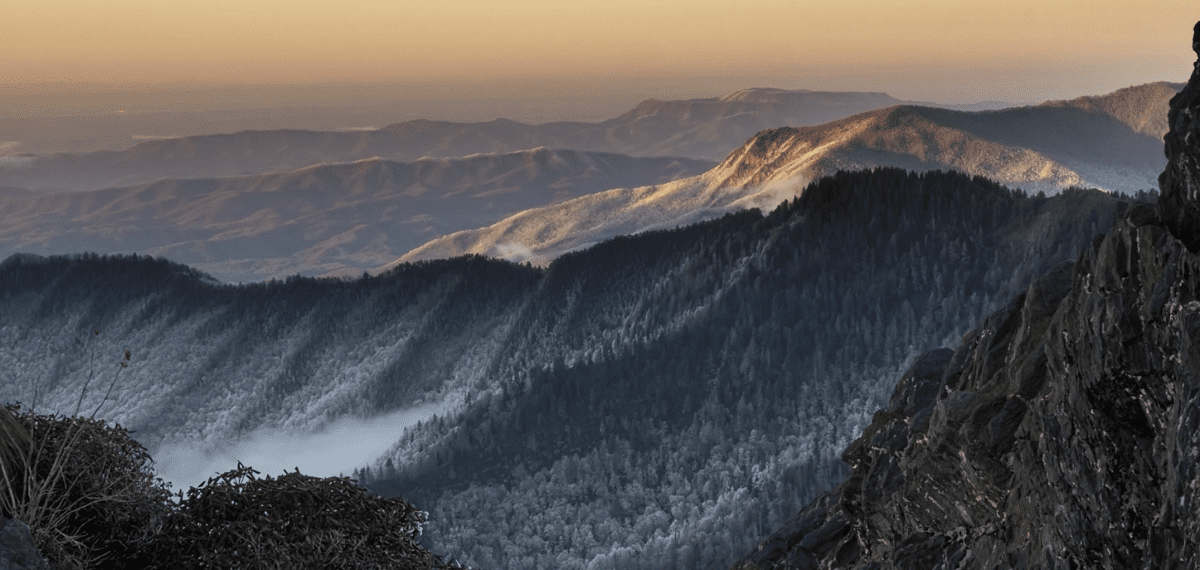 The Great Smoky Mountains National Park is a United States national park and UNESCO World Heritage Site located in the Appalachian Mountains of North Carolina and Tennessee. It straddles the ridgeline of the Great Smoky Mountains, part of the Blue Ridge Mountains, which are a division of the larger Appalachian chain.
The border between Tennessee and North Carolina runs northeast to southwest through the centerline of the park. Its highest point is Clingmans Dome at 6,643 feet (2,025 m). The park contains some of the most diverse plant and animal life in America due to its location near both temperate deciduous forests and southern Appalachian spruce-fir forests.
Take a detour to Cade Cove, which is home to stunning historical artifacts on display, including antiques, fine art, and more. Don't miss the Clingmans Dome, an observation tower sitting at the top of the peak, to reach the highest point of Tennessee at a towering 6,643-foot. The sweeping views from the observation top give you a glimpse of Tennessee as a whole. This peak can get very busy during the day, so go early in the morning to beat the crowds.
Over 1500 species of flowering plants can be found within its boundaries, including over 100 native tree species such as yellow birch, red maple, American beech, sugar maple and white oak. Mammals include black bear (the only mammal that lives year-round in this region), elk (recently reintroduced), coyote wolves (also recently reintroduced), deer, wild boar, bobcats, raccoons, and skunks among other animals.
The park also has an extensive network of hiking trails with more than 800 miles available for exploration:
foot or horseback riding
scenic drives throughout with beautiful views
camping opportunities abound either backcountry or glampingy
fishing streams provide trout anglers with plenty opportunity to catch their limit
swimming holes offer relief during hot summer days
numerous waterfalls add beauty to any trail hike
rock climbing sites exist on many cliffs offering thrilling experiences
Lastly there are several historic sites from pre-park era settlements as well as remnants from early settlers who lived here before it became a national park. These sites offer unique insight into how humans have interacted with this area over time .
Address: 107 Park Headquarters Rd, Gatlinburg, TN 37738, United States
2. Country Music Hall of Fame and Museum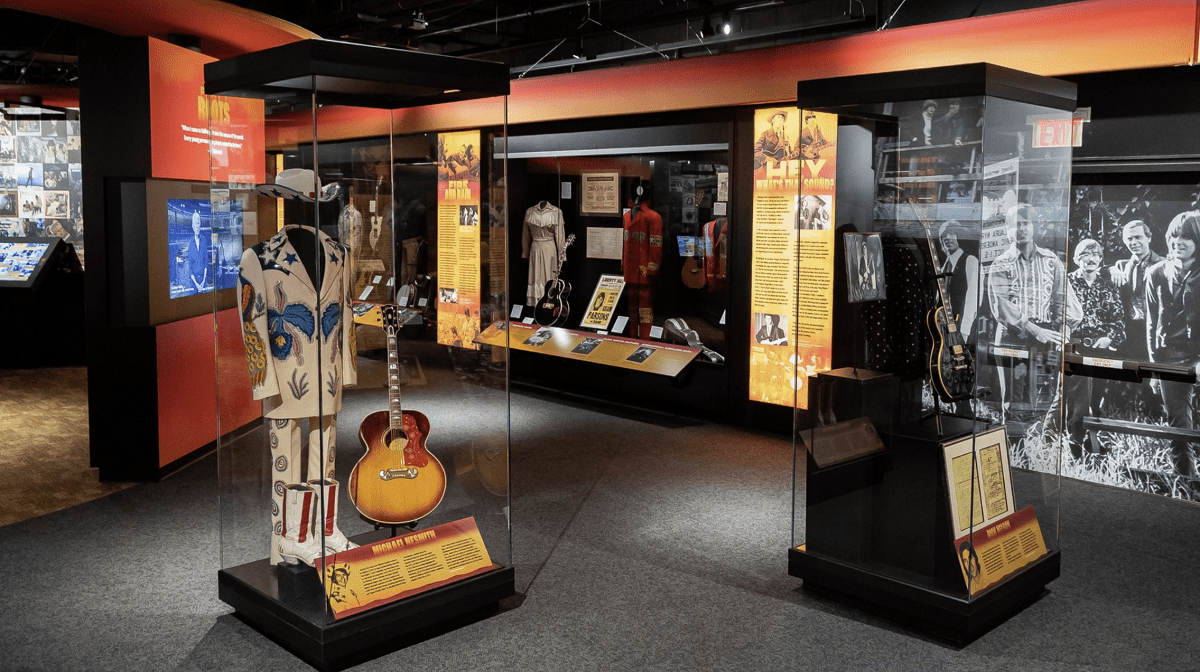 The Country Music Hall of Fame and Museum is an iconic museum located in Nashville, Tennessee. It was established in 1961 to honor the most influential people in country music history. The museum houses a variety of artifacts related to the genre including instruments, songbooks, photographs, recordings, costumes and more. Visitors can take self-guided tours through the various exhibits or join guided tours that delve deeper into specific aspects of country music history.
Additionally, there are interactive displays which allow visitors to try their hand at playing musical instruments like banjo and guitar as well as sing karaoke with classic songs from some of the greatest artists in country music. The museum also hosts live performances throughout the year featuring both up-and-coming and legendary acts from all corners of the country music world. With its vast array of educational programming and exhibits celebrating every facet of this beloved art form, it's no wonder why many consider The Country Music Hall Of Fame And Museum one of Nashville's top attractions!
Address: 222 5th Ave S, Nashville, TN 37203, United States
3. Mud Island River Park

Mud Island River Park is a park located in Memphis, Tennessee. The park was opened to the public in 1982 and features an array of attractions that are fun for visitors of all ages. It's most popular attraction is its River Walk, which allows visitors to experience the Mississippi River from a unique perspective. The walk features replicas of various bridges along the river as well as other interactive
displays and exhibits about the history of the river and its importance to this region.
Visitors can also take part in activities such as bike riding, kayaking, fishing and more throughout Mud Island's grounds. Additionally, there are plenty of restaurants located onsite offering delicious food options for those looking to grab a bite while visiting. With so many great things to do at Mud Island River Park it makes it one of Memphis' top destinations when vacationing in the area!
Address: 125 N Front St, Memphis, TN 38103, United States
4. The Titanic Museum
The Titanic Museum in Pigeon Forge, Tennessee is a must-see attraction for anyone interested in the story of the ill-fated ship. The museum houses numerous artifacts from the ship and its passengers. Visitors can explore interactive exhibits that bring to life what it was like on board before and after the sinking of the Titanic. The museum offers an immersive experience with guided tours, special events, and educational programs.
Guests can learn about how people lived during this time period through detailed displays of clothing, furniture, dishes, jewelry and more from first-class cabins as well as third class cabins. There are also interactive activities such as scavenger hunts which allow visitors to get even closer to the history behind this famous tragedy. In addition to exploring all aspects of life aboard The Titanic Museum also features a memorial room honoring those who lost their lives when it sunk over one hundred years ago. This room includes replicas of some of the victims' tombstones along with photos and stories commemorating their lives.
For those looking for an even more unique experience they offer overnight stays inside replicas of two different first-class staterooms! Guests will be able to sleep in beds once used by wealthy passengers while learning more about these rooms throughout their stay at The Titanic Museum in Pigeon Forge Tennessee
Address: 2134 Parkway, Pigeon Forge, TN 37863, United States
5. Grand Ole Opry
The Grand Ole Opry is the longest-running live radio show in the United States. It began as an afternoon radio broadcast from Nashville, Tennessee on November 28, 1925 and has been a weekly Saturday night concert event since 1943. The show is produced by WSM Radio and features performances by country music artists, including both established stars and up-and-coming talent.
The Opry showcases traditional country music styles such as bluegrass, folk songs, western swing, honky tonk and gospel music. In addition to its regular broadcasts every weekend at the Ryman Auditorium in downtown Nashville (which was formerly known as the "Grand Ole Opry House"), the Grand Ole Opry also produces special concerts throughout the year at venues all over America. These events often feature guest appearances by some of today's biggest stars in country music.
The Grand Ole Opry serves not only as a source of entertainment for fans but also plays an important role in preserving traditional American roots music styles that would otherwise be lost to time if not given a platform to be heard on airwaves around the world each week. As one of Nashville's top tourist attractions, it continues to draw visitors from across America who come mainly for its legendary musical acts but also for its historical significance—the original home of Country Music Hall of Fame inductees like Hank Williams Sr., Patsy Cline and Loretta Lynn among many others.
Address: 2804 Opryland Dr, Nashville, TN 37214, United States
6. Tennessee Aquarium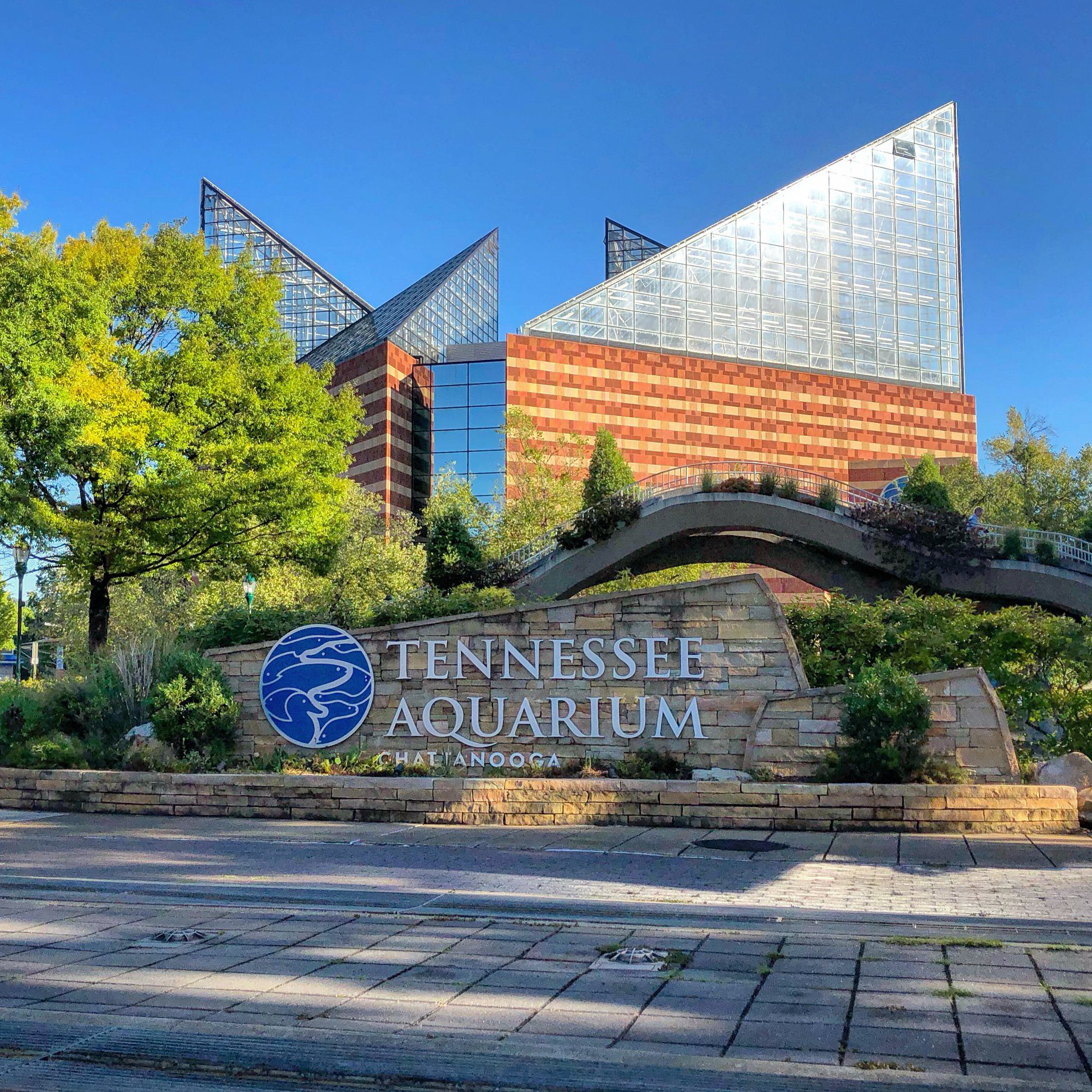 The Tennessee Aquarium is one of the most popular tourist attractions in Chattanooga, Tennessee. Located on the banks of the Tennessee River, it is home to more than 12,000 animals from around the world. The aquarium features a variety of exhibits that showcase aquatic and terrestrial life from different parts of the world. It also has several interactive exhibits designed to educate visitors about marine life and conservation efforts.
In addition to its many displays, the aquarium offers educational programs for school groups and special events throughout the year such as sleepovers with sea creatures or behind-the-scenes tours with aquarists. The main building at The Tennessee Aquarium houses two large galleries: Ocean Journey and River Journey. This impressive facility takes guests on a journey through five levels filled with interactive experiences where they can explore:
freshwater streams
saltwater tanks full of sharks, rays and other fish species
an aviary filled with tropical birds
reptiles like turtles and alligators
invertebrates including jellyfish
amphibians like frogs; seahorses and much more
For those seeking even more immersion into aquatic life there are additional facilities located nearby including IMAX 3D theater which shows films related to ocean exploration as well as an outdoor river walk featuring sculptures created by local artists inspired by nature's beauty along with live musical performances during summer months. Overall, The Tennessee Aquarium provides a unique experience for anyone looking for an unforgettable day of discovery!
Address: 1 Broad St, Chattanooga, TN 37402, United States
7. Ryman Auditorium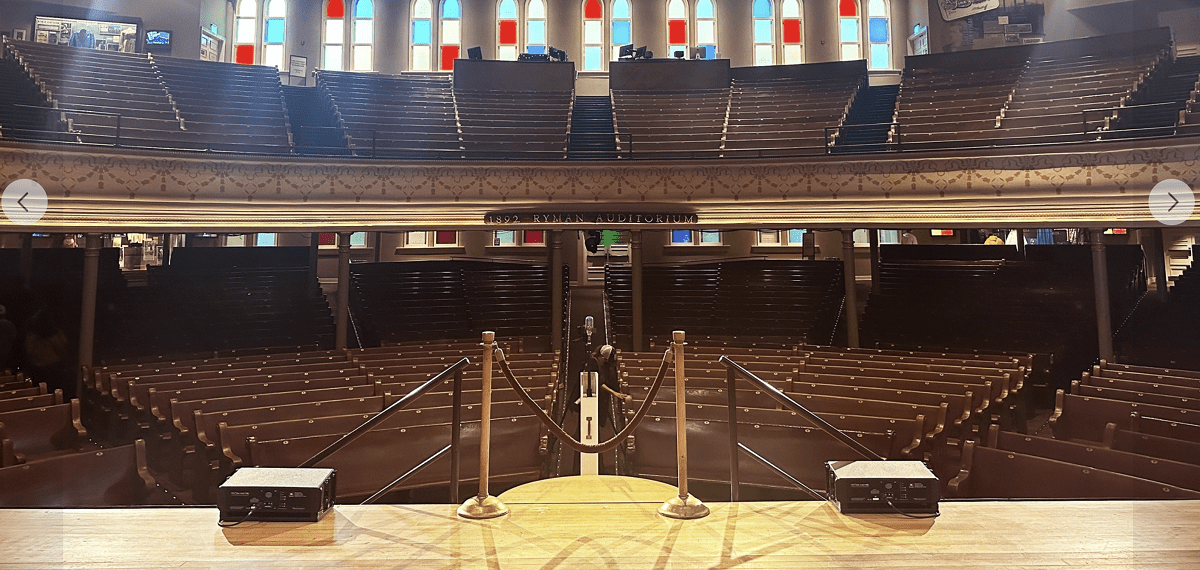 The Ryman Auditorium is a historic music venue located in Nashville, Tennessee. It was built in 1892 and has been the home of many famous musical acts over the years, including Elvis Presley, Johnny Cash, Bob Dylan, and more recently Taylor Swift. The auditorium has also hosted lectures and religious services throughout its history. The building itself is an architectural marvel with its distinctive red brick exterior and steeply pitched roof.
Inside it features two balconies that run around three sides of the hall as well as a large stage area with seating for up to 2200 people. The acoustics are said to be some of the best in the country due to its design which incorporates pine wood panels on either side of the stage area. In addition to hosting concerts and other live events, the Ryman Auditorium also serves as a museum dedicated to preserving American music history. Visitors can take tours through this interactive space which includes displays about different genres such as country music, bluegrass music, gospel music, blues music and more. There's even an exhibit dedicated to Elvis Presley where you can see his original costumes from his performances at the Ryman!
Overall, if you ever find yourself in Nashville then make sure you stop by this legendary venue for an unforgettable experience!
Address: 116 5th Ave N, Nashville, TN 37219, United States
8. Lost Sea Cave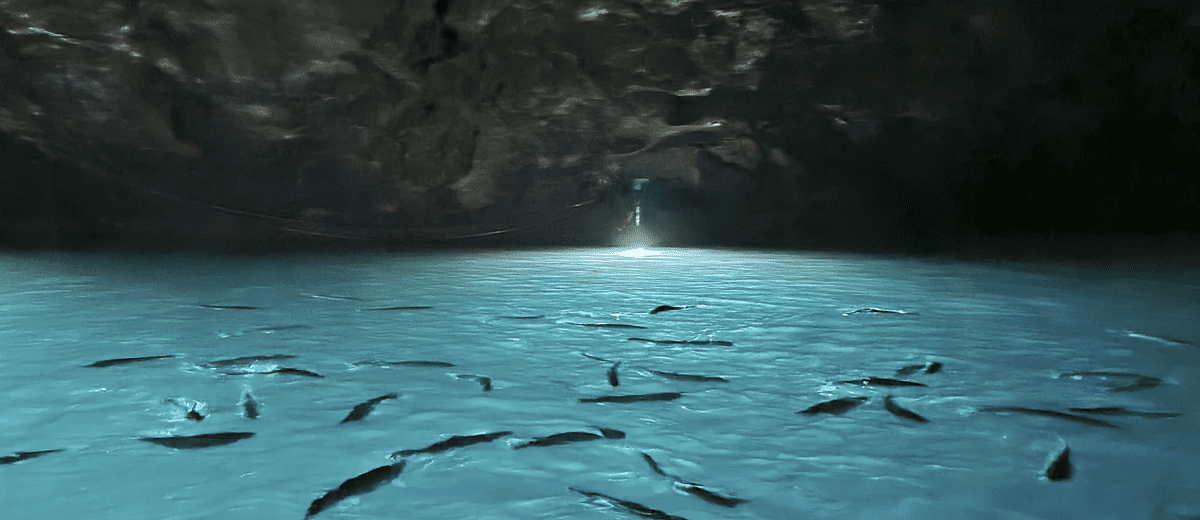 The Lost Sea Cave is an underground cave located in the Appalachian Mountains of Tennessee. The cave is one of the most spectacular natural wonders of the region and has been a popular tourist destination for years. It is known as "The Grand Canyon Of The East" due to its large size and dramatic views. The entrance to the cave was discovered by accident in 1905 when two local boys stumbled across it while exploring a nearby mountain stream. Since then, many adventurers have explored its depths, including speleologists (people who study caves).
The main chamber of the Lost Sea Cave measures over 200 feet wide and 100 feet tall with several side chambers branching off from it. Its walls are lined with calcite formations that range from delicate drapery formations to towering columns up to 30 feet high! Visitors can take guided tours through some parts of the cave or explore on their own if they choose. One unique feature about this particular cave system is that visitors have reported seeing strange blue lights throughout some sections at night time – a phenomenon which scientists still do not understand today!
Other highlights include a walk-through waterfall, crystal clear pools, ancient fossils embedded into walls and ceilings and much more! Whether you are looking for adventure or simply want to experience something new and mystical, visiting the Lost Sea Cave should be at the top of your list when traveling through Tennessee!
Address: 140 Lost Sea Rd, Sweetwater, TN 37874, United States
9. Dollywood
Dollywood is an amusement park located in Pigeon Forge, Tennessee. It was founded by country music legend Dolly Parton and Herschend Family Entertainment in 1986. The park features more than 40 rides and attractions, including roller coasters, water rides, family-friendly shows, live entertainment and a variety of shops and restaurants. There are also several festivals throughout the year with special activities for kids such as crafts, games and educational programs.
The park has won numerous awards over the years including being named "Best Park In America" multiple times by Amusement Today magazine. The main attraction at Dollywood is the award winning Timber Tower coaster which takes riders up to heights of 200 feet before plunging them back down through twists turns and loops. Other popular thrill rides include:
Wild Eagle – a steel wing coaster
Lightning Rod – the world's fastest wooden coaster
Mystery Mine – a thrilling mine car ride
FireChaser Express – an exhilarating dual launch coaster
Thunderhead – a classic woodie with plenty of airtime hills that will make your stomach drop
Drop Line – taking you on a vertical free fall from 200 feet above ground level
Whistle Punk Chaser – featuring two launches that take guests up to speed in no time flat!
In addition to these amazing thrills there are plenty of other attractions for families to enjoy such as Splash Country Waterpark which offers slides, pools & rivers for all ages as well as RiverRush Water Coaster which combines elements of both river rafting & roller coasters into one exciting experience!
If relaxing is more your style then check out Showstreet where you can catch some great live performances or wander around Craftsman Valley where artisans demonstrate their craftsmanship or even see some birds at Wings Of Wonder aviary show! All this plus delicious food options like Aunt Granny's Restaurant & Bakery make it easy to spend an entire day enjoying everything Dollywood has to offer!
Address: 2700 Dollywood Parks Blvd, Pigeon Forge, TN 37863, United States
10. National Civil Rights Museum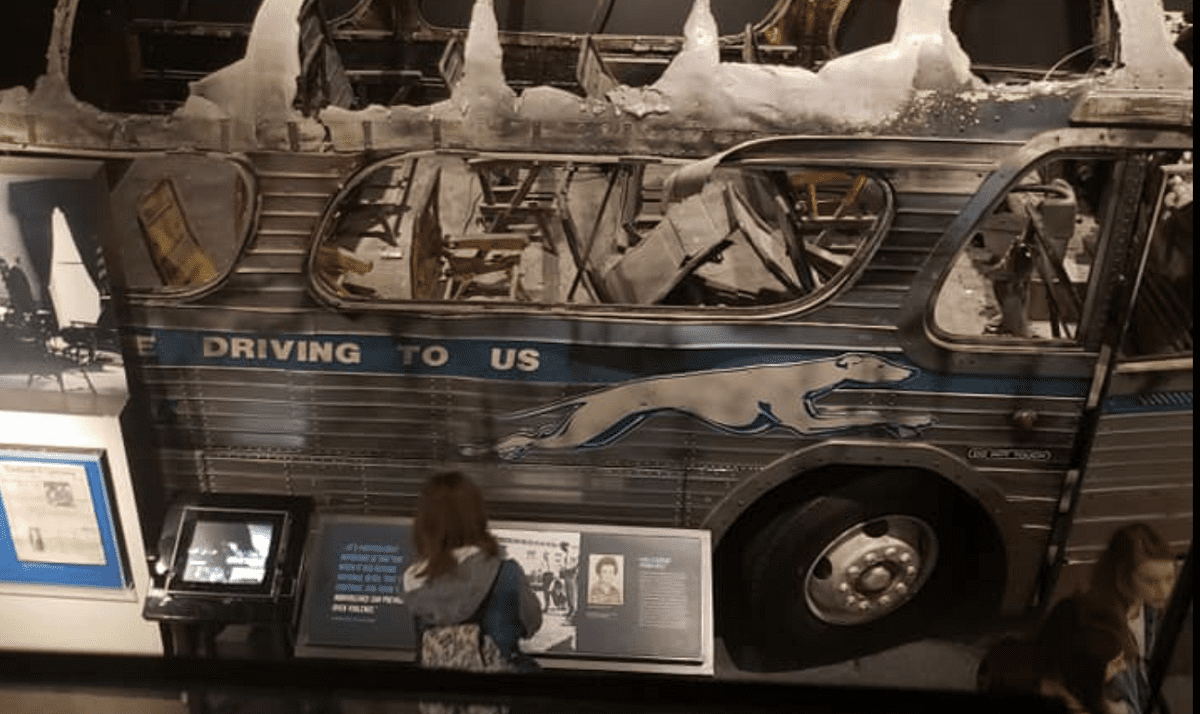 The National Civil Rights Museum in Memphis, Tennessee is a powerful museum that honors the history of the civil rights movement in America. The museum tells the story of how African Americans and other minority groups fought for their rights over centuries and documents some of the key moments during this struggle.
Located at the Lorraine Motel, which was where Dr. Martin Luther King Jr. was assassinated, it serves as an important reminder of our nation's past injustices and continues to be a place for dialogue about civil rights today. Visitors to this museum can take part in interactive exhibits that explore different aspects of civil rights history from slavery through modern times. Through artifacts such as photographs, videos, audio recordings, news clips and more visitors gain insight into how individuals struggled against segregation and racism throughout history.
The permanent exhibition includes displays on Rosa Parks' Montgomery Bus Boycott, desegregation battles with Little Rock Central High School, lunch-counter sit-ins by college students, freedom rides led by activists across state lines, and voter registration drives that sought to expand black voting power. The National Civil Rights Museum also offers educational programs including lectures from notable figures within the civil rights movement as well as field trips for school children focusing on learning about social justice topics like democracy, race relations among others things related to civil liberties nationwide.
In addition there are special events held throughout each year including film screenings featuring documentaries about famous people involved in movements such as Malcolm X & Dr Martin Luther King Jr., day camps designed specifically for children ages 8-12 teaching them leadership skills through role playing activities like debates or mock trials & even workshops centered around current events happening today related to human/civil rights violations both locally & internationally . All these activities help keep alive the memory of those who have fought so hard for equality while inspiring future generations to carry on their legacy!
Address: 450 Mulberry St, Memphis, TN 38103, United States
11. Memphis Zoo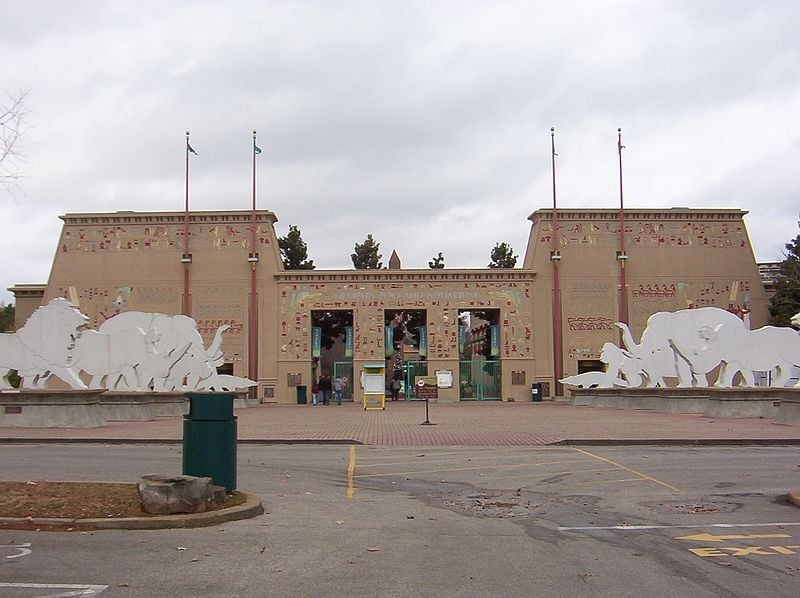 The Memphis Zoo is one of the oldest and most beloved zoos in the United States. Located in Memphis, Tennessee, it was founded in 1906 as a city park and became an accredited zoo in 1982. The zoo covers over 70 acres and features more than 4,500 animals from around the world. It is divided into several different areas including Teton Trek, Primate Canyon, Cat Country, Animals of the Night, China exhibits and more.
One of its most popular attractions is Panda Passage which opened in April 2019 after a $45 million renovation project. This exhibit includes two giant pandas that were loaned to the Zoo by China for 10 years along with other Asian species such as red pandas and Chinese alligators. Other popular exhibits include:
Northwest Passage which showcases North American wildlife like grizzly bears
Bald eagles and river otters
Once Upon A Farm where visitors can get up close with farm animals
Dinosaur Sue where they can view life-sized dinosaurs models
Aquarium Pyramid which houses more than 3200 aquatic creatures
Herpetarium featuring numerous reptiles and amphibians
CHEETAH Encounter where guests can observe cheetahs being fed twice daily by zookeepers
Lorikeet Landing where visitors are able to feed hundreds of lorikeets (a type of parrot)
Wilds Of Africa featuring African elephants, zebras, giraffes, rhinos, hippos, and more.
The Memphis Zoo also offers educational programs for school groups as well as special events throughout the year such as "Boo at the Zoo" during Halloween season and "Zoo Lights" during Christmas time when they light up their grounds with thousands of twinkling lights!
Address: 2000 Prentiss Pl, Memphis, TN 38112, United States
12. The Parthenon
The Parthenon in Nashville, Tennessee is a full-scale replica of the original Parthenon located in Athens, Greece. It was built to serve as part of the Tennessee Centennial Exposition of 1897 and has since become one of Nashville's most recognizable landmarks. The structure stands at 62 feet tall and is made from plaster replicas of 42ft marble sculptures that adorn its exterior walls.
Inside, it houses a 42ft statue of Athena Parthenos, which stands atop an 18ft pedestal – making it one of the largest indoor statues in the world. The Parthenon also features an art gallery with rotating exhibits from local artists and organizations throughout the year. Its permanent collection includes Greek and Roman antiquities such as pottery, vases, coins, jewelry, weapons and other artifacts dating back over two thousand years ago.
In addition to its impressive architecture and artwork displays, The Parthenon serves as a popular venue for events like weddings or corporate meetings; visitors can even rent out space on its grounds for outdoor concerts or special occasions! The iconic building not only offers educational opportunities but also provides a unique experience for tourists visiting Music City USA – thanks to its stunning views overlooking downtown Nashville!
Whether you're looking to learn more about ancient civilizations or just want to take some beautiful photos while admiring this architectural masterpiece – The Parthenon should be your first stop when exploring all that Nashville has to offer
Address: 2500 West End Ave, Nashville, TN 37203, United States
13. Ripley's Aquarium of the Smokies
Ripley's Aquarium of the Smokies is a world-class aquarium located in Gatlinburg, Tennessee. It features over 10,500 exotic sea creatures from around the world. Visitors can explore the depths of the ocean and get up close to some of its most fascinating inhabitants like sharks, jellyfish, stingrays, and more.
The Aquarium also offers interactive educational experiences such as feeding sessions and touch tanks where visitors can learn about different species. Guests can even take part in behind-the-scenes tours that offer an exclusive look at what goes on beneath the surface. Ripley's Aquarium of the Smokies is one of America's premier aquariums with something for everyone to enjoy!
Address: 88 River Rd, Gatlinburg, TN 37738, United States
14. Tennessee Valley Railroad Museum
The Tennessee Valley Railroad Museum (TVRM) is a railway museum located in Chattanooga, Tennessee. It was founded in 1961 and is one of the largest railroad museums in the United States. The museum operates vintage steam and diesel locomotives on excursions over its own trackage
throughout southeastern Tennessee and northwestern Georgia.
The TVRM also features special events such as "Day Out with Thomas", "Railroaders' Reunion", "Civil War Railroads" weekends, and other themed events throughout the year. The museum has two main divisions: a historic train station complex at Grand Junction which includes an operational roundhouse; and three miles of track between Grand Junction Station to Missionary Ridge Tunnel.
Additionally, the TVRM operates several satellite locations including East Chattanooga Station, Hiwassee Loop Excursion Train Depot, Summerville Depot, Etowah Depot & Conference Center, Cherokee Subdivision Excursion Train Station at North Chickamauga Creek Greenway Trailhead Park/Bridgeport Yard Complex. At these sites visitors can explore many aspects of railroading from riding vintage trains to touring restored buildings from turn-of-the-century railroad depots to learning about how locomotives were built or maintained through interactive displays and exhibits.
Visitors can also learn more about the history of television broadcasting at WDEF Radio Tower Site near Rossville Station or get up close with some vintage rolling stock at Lookout Mountain Incline Railway Rolling Stock Display site near St Elmo Avenue Bridge crossing over South Chickamauga Creek Gorge.
Address: 4119 Cromwell Rd, Chattanooga, TN 37421, United States
15. Lookout Mountain
Lookout Mountain is a mountain located in Chattanooga, Tennessee. It is part of the Cumberland Plateau and rises 2,392 feet above sea level. The mountain was an important strategic point during the Civil War and has become a popular tourist destination for its scenic views and historic attractions.
The most well-known attraction on Lookout Mountain is Ruby Falls, a 145-foot underground waterfall that can be accessed via an elevator ride deep beneath the mountain's surface. Other attractions include Rock City Gardens, which features more than 400 native species of plants; Point Park with its panoramic view from atop Lookout Mountain and Incline Railway, one of America's steepest passenger railways and Battles for Chattanooga Museum which details the history of this region during the Civil War era.
In addition to its many attractions, Lookout Mountain also offers numerous outdoor activities such as hiking trails, rock climbing walls and hang gliding sites. Visitors can also take advantage of fishing opportunities at nearby Chickamauga Lake or horseback riding excursions around Raccoon Mountains State Park just south of town.
Address: Chattanooga, TN 37409, United States
16. Shelby Farms Park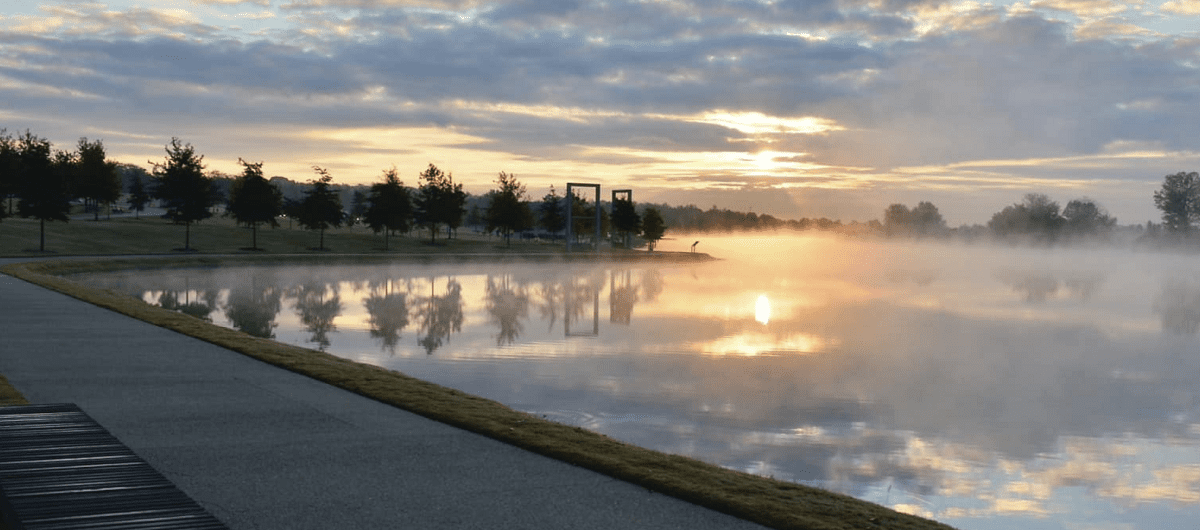 Shelby Farms Park is an expansive 4,500 acre public park located in Memphis, Tennessee. It is the largest urban park in the United States and offers a wide variety of recreational activities for visitors to enjoy. The park features several lakes and wetlands, extensive wooded areas, miles of trails for hiking and biking, picnic sites with grills, playgrounds and much more.
The most popular activity at Shelby Farms Park is horseback riding thanks to its many equestrian trails that wind through the park's lush forests and meadows. Other amenities include an outdoor amphitheater which hosts concerts during the summer months; a dog park; canoeing on Hyde Lake; fishing; zip-lining; kayaking on Wolf River Harbor as well as standup paddle boarding (SUP); disc golf courses throughout the grounds; tennis courts within Woodland Discovery Playground area & Heart of The Park picnic pavilion area – among other things!
In addition to recreation opportunities, Shelby Farms Park also serves as a nature preserve where native plants are protected from development by providing habitats for wildlife such as deer, foxes, coyotes and numerous species of birds including great blue herons. Additionally, educational programs like Forest School provide hands-on experiences about ecology & conservation while engaging children in creative play outdoors!
Address: 6903 Great View Dr N, Memphis, TN 38134, United States
17. Discovery Park of America
Discovery Park of America is a one-of-a-kind, world class museum located in Union City, Tennessee. It was founded by Robert Kirkland and opened its doors to the public in 2013. Discovery Park of America offers a unique combination of art, history, science, technology and nature for visitors from all over the world.
The park has many interactive displays showcasing different aspects of American culture such as Native American life and early settlement days in West Tennessee. Visitors can explore the 50 acre outdoor area which includes an arboretum with more than 2 miles of walking trails or take part in educational programs offered throughout the year. The main attraction at Discovery Park is its 100000 square foot museum building which houses hundreds of artifacts from around the world including rare fossils and dinosaur bones.
There are also eight galleries with exhibits on topics ranging from astronomy to zoology that offer hands on activities designed to engage young minds while teaching them about various scientific concepts. In addition to these galleries there are two theaters where visitors can watch films related to natural history and space exploration as well as several classrooms where they can participate in lectures led by experts in their respective fields.
A visit to Discovery Park isn't complete without stopping by some of the other attractions available such as "The Great Hall" which is an indoor play area for children featuring slides, tunnels and obstacle courses or "Sky Watch Tower" where guests have access to high powered telescopes allowing them get up close views planets, stars, and comets. With so much education fun entertainment options it's no wonder why Discovery Park has become one popular destination since opening nearly 10 years ago!
Address: 830 Everett Blvd, Union City, TN 38261, United States
18. Stones River National Battlefield
Stones River National Battlefield is a Civil War battlefield located in Murfreesboro, Tennessee. It was the site of one of the most important battles of the war. The Battle of Stones River was fought on December 31, 1862 and January 2, 1863. More than 23,000 soldiers were killed or wounded during this battle which resulted in a Union victory.
Today, visitors to Stones River National Battlefield can explore its 1,700 acres and learn about its history through interpretive programs and exhibits. Visitors can also take guided tours around the battlefield and see monuments dedicated to those who fought here during the battle as well as view restored earthworks that still stand today. In addition to exploring these historical sites, visitors can also enjoy hiking trails throughout the park that offer stunning views of nature along with some wildlife watching opportunities.
The park also offers educational programming for groups including school field trips and scout troops looking for an immersive experience into Civil War history . For those looking for something more interactive there are reenactment events held at various times throughout the year where visitors can get up close with period uniforms and weapons while learning more about life at camp during wartime conditions from knowledgeable volunteers dressed in replica uniforms from both sides of the conflict .
Overall, Stones River National Battlefield is a great place to visit if you're interested in American History or just want to spend time outdoors surrounded by nature.
Address: 3501 Old Nashville Hwy, Murfreesboro, TN 37129, United States
19. Belle Meade Plantation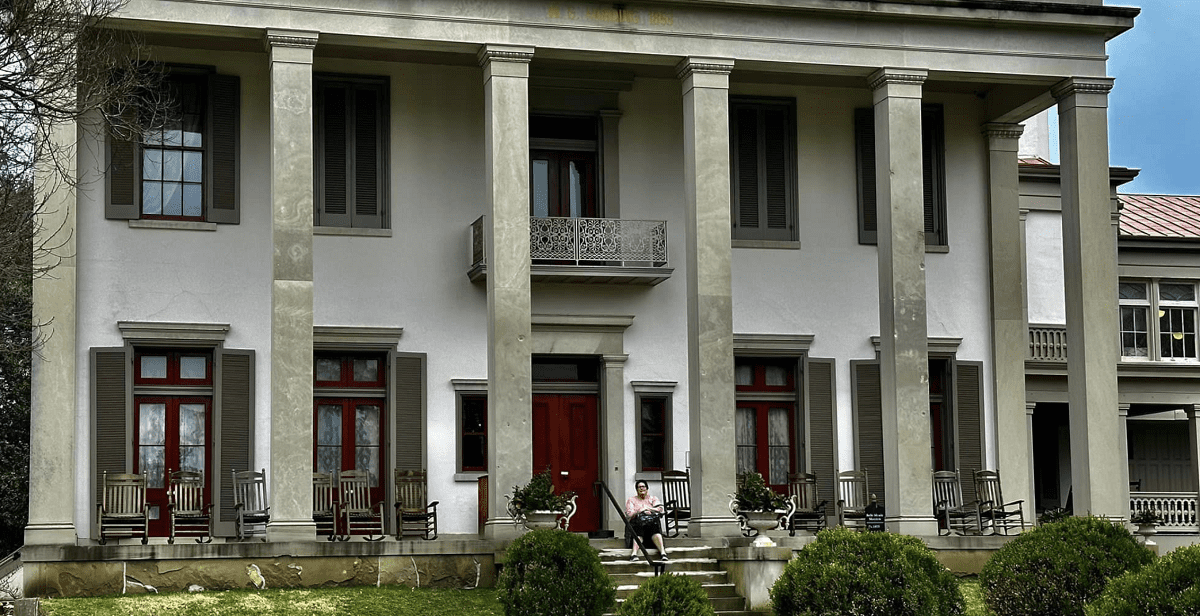 Belle Meade Plantation is a historic mansion located in Nashville, Tennessee. Founded by John Harding in 1807, the plantation was home to some of the most successful thoroughbred horse breeds and racehorses of its time. The property is now owned and operated as a museum by The
National Trust for Historic Preservation, which offers tours and educational programs about its history and significance.
The Belle Meade Mansion boasts an impressive Greek Revival-style architecture with intricate details throughout the house that hint at its former grandeur. Visitors can explore each room of the home on guided tours or take self-guided audio tours to learn more about the history behind this iconic landmark. During their tour, visitors will be able to view artifacts from past owners, including Confederate General William Giles Harding's Civil War uniform and family portraits from later generations of Hardings who lived at Belle Meade after him.
Outside of the main house are several outbuildings such as stables (which housed many famous racehorses), a carriage house, icehouse, smokehouse, dairy barns, slave cabins (which still stand today) as well as other structures related to life on the plantation during its heyday in 19th century Nashville. In addition to exploring these buildings and learning more about life at Belle Meade during that era through guided tours or interactive exhibits inside them; visitors can also enjoy outdoor activities like fishing or walking trails on site while they soak up all that this historical location has to offer!
Address: 110 Leake Ave, Nashville, TN 37205, United States
20. The Tennessee State Capitol Building
The Tennessee State Capitol Building, located in downtown Nashville, is the home of the state government of Tennessee. It was constructed between 1845 and 1859 to replace an earlier structure that had been destroyed by fire. The building is a National Historic Landmark and is listed on the National Register of Historic Places. It stands as one of the oldest surviving capitols in America, with its Greek Revival-style architecture standing out among other buildings in Nashville's skyline.
The capitol building has undergone extensive renovations over time to keep up with changing needs and technologies while still remaining faithful to its original design. In 2012 it completed a large renovation project which included new offices for legislators, additional conference rooms, updated technology infrastructure, improved security measures and more public space for visitors. Visitors can take tours of the capitol building year-round or visit during special events like Constitution Day or Civil Rights History Month celebrations held throughout each year.
Other attractions include two museums: The Tennessee State Museum which features collections related to history and culture; and The Legislative Plaza Museum which showcases artifacts from past legislative sessions including bills signed into law by governors. Located near many popular tourist destinations such as Music Row, Broadway Street (the city's entertainment district), Bridgestone Arena (home of professional hockey team Nashville Predators) and Country Music Hall of Fame & Museum, this iconic landmark offers something unique that sets it apart from all other places within walking distance.
Address: 600 Dr. M.L.K. Jr Blvd, Nashville, TN 37243, United States
21. The Bell Witch Cave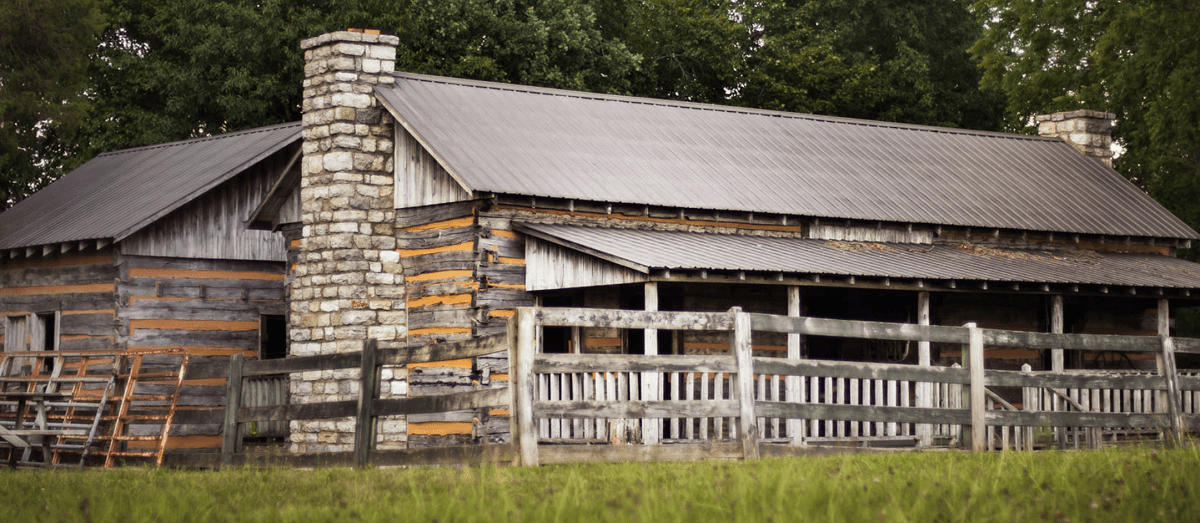 The Bell Witch Cave is a limestone cave located near Adams, Tennessee and is said to be the site of some paranormal activity. The legend of the Bell Witch began in 1817 when John Bell Sr. and his family were allegedly haunted by an unseen entity they referred to as "Kate". In 1894, a group of fascinated onlookers ventured into what is now known as the Bell Witch Cave, hoping to find evidence that Kate was still inside.
Although no definitive proof has ever been found that Kate exists or that she resides in the cave, visitors have reported strange noises coming from within its depths and some believe it contains supernatural energy. Others claim to have seen apparitions while
exploring it's winding passageways.
Today, visitors can take guided tours through this mysterious cavern which includes stories about the history of the area and possible explanations for why people experience strange events there. Any brave souls who wish to explore further can venture down into deeper parts of the cave where more unusual phenomena are said to occur such as objects moving on their own or disembodied voices being heard echoing off its walls. Whether you believe in ghosts or not, one thing's for sure – visiting The Bell Witch Cave will certainly leave you with an unforgettable experience!
Address: 430 Keysburg Rd, Adams, TN 37010, United States
22. Beale Street
Beale Street in Memphis, Tennessee is a legendary street that runs through the heart of downtown Memphis. It has become synonymous with blues music and southern culture, as it has been home to some of the most influential musicians throughout history. The street was named after an early settler, Robert Beale, who founded the city in 1819.
Since then, Beale Street has seen a vibrant evolution from its days as a residential area to its current status as one of America's premier tourist attractions. Beale Street is known for its many live music venues and clubs where local artists can showcase their talents. Some notable establishments include B.B King's Blues Club & Grill, Alfred's on Beale Street Bar & Grill and Silky O'Sullivan's Dive Bar & Grill. Visitors can also enjoy shopping at numerous shops offering everything from traditional souvenirs to unique items such as handcrafted jewelry and clothing made by local artisans.
In addition to being home to great entertainment venues and shops, Beale Street also serves up some delicious food options including:
barbecue restaurants like Central BBQ or Gus' World Famous Fried Chicken which have become popular spots for locals and visitors
Dyer's Burgers which specializes in making burgers cooked in 100-year-old grease
A&R BBQ for authentic soul food
Earnestine & Hazel's Soul Burger Joint which offers classic hamburgers with an added twist – jalapeno peppers
Beale Street is truly one of those special places that you must experience if you ever find yourself visiting Memphis – whether it be during the day or night – there are always plenty of things happening on this iconic stretch of road!
Address: Memphis, TN 38103, United States
23. The Crystal Shrine Grotto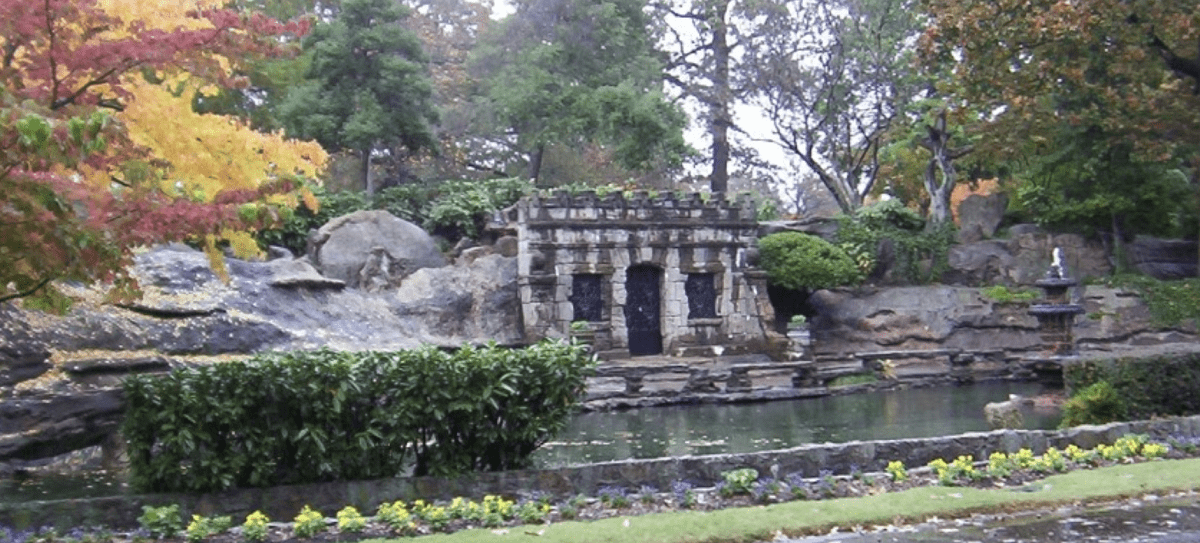 The Crystal Shrine Grotto is a tranquil and serene place located in Memphis, Tennessee. It was built by Reverend Ira Milligan in 1934 as a place of religious contemplation and meditation. The Grotto consists of two chambers: the original chamber, which features walls lined with crystals from all over the world, and an upper chamber that houses stained glass windows depicting scenes from the Bible.
Visitors to the grotto can take time to reflect on their faith while admiring its beauty. The Grotto also serves as a popular tourist attraction; many visitors come here to enjoy its peaceful atmosphere and learn more about its history. In addition, it has become a favorite spot for weddings, baptisms, and other special occasions. With its unique combination of nature's beauty combined with spiritual significance, the Crystal Shrine Grotto is truly one-of-a-kind destination for those seeking peace or inspiration during their visit to Memphis.
Address: 5668 Poplar Ave, Memphis, TN 38119, United States
24. Graceland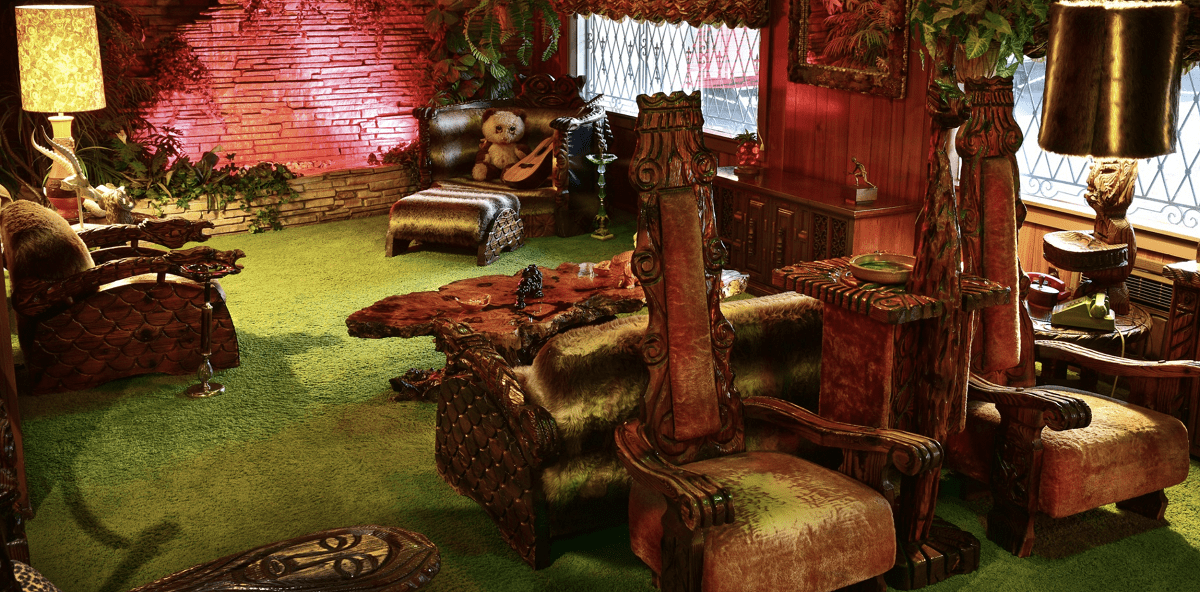 Graceland is a mansion located in Memphis, Tennessee. It was the home of American singersongwriter Elvis Presley from 1957 until his death in 1977. The estate covers more than 13 acres and includes a number of buildings such as the main house, guesthouse, pool house, racquetball building and several smaller structures.
Since 1982 it has been open to the public as a museum dedicated to Presley's life and music. The main house at Graceland is an impressive two-story Colonial Revival style mansion with white columns on its front porch. Inside there are 23 rooms including four bedrooms, four bathrooms, a living room, dining room and kitchen. Many of the walls are decorated with memorabilia related to Presley's career including gold records and awards he received during his lifetime.
In addition to being open for tours every day throughout the year (except Thanksgiving Day), Graceland also hosts various events throughout the year such as concerts by popular musicians or special exhibitions that focus on different aspects of Elvis' life or career. There is also an annual candlelight vigil held at Graceland each August in honor of Elvis' memory which attracts thousands of visitors from all over the world who come together to pay their respects to one of music's greatest icons
Address: Elvis Presley Blvd, Memphis, TN 38116, United States
25. Adventure Science Center
The Adventure Science Center in Nashville, Tennessee is an educational and interactive museum of science, technology, engineering, and mathematics. It offers a variety of hands-on exhibits that explore the world around us through play and experimentation. With over 170 interactive exhibits spread across seven galleries, visitors can experience the wonders of space exploration, biology, physics and more.
The center also features a planetarium with daily shows about our solar system, a 3D theater with nature documentaries, an outdoor playground area, live animal encounters, and special events throughout the year such as family nights and holiday celebrations. The Adventure Science Center provides hours of fun for families while helping young minds learn about how science affects their lives each day!
Address: 800 Fort Negley Blvd, Nashville, TN 37203, United States
26. Parrot Mountain and Gardens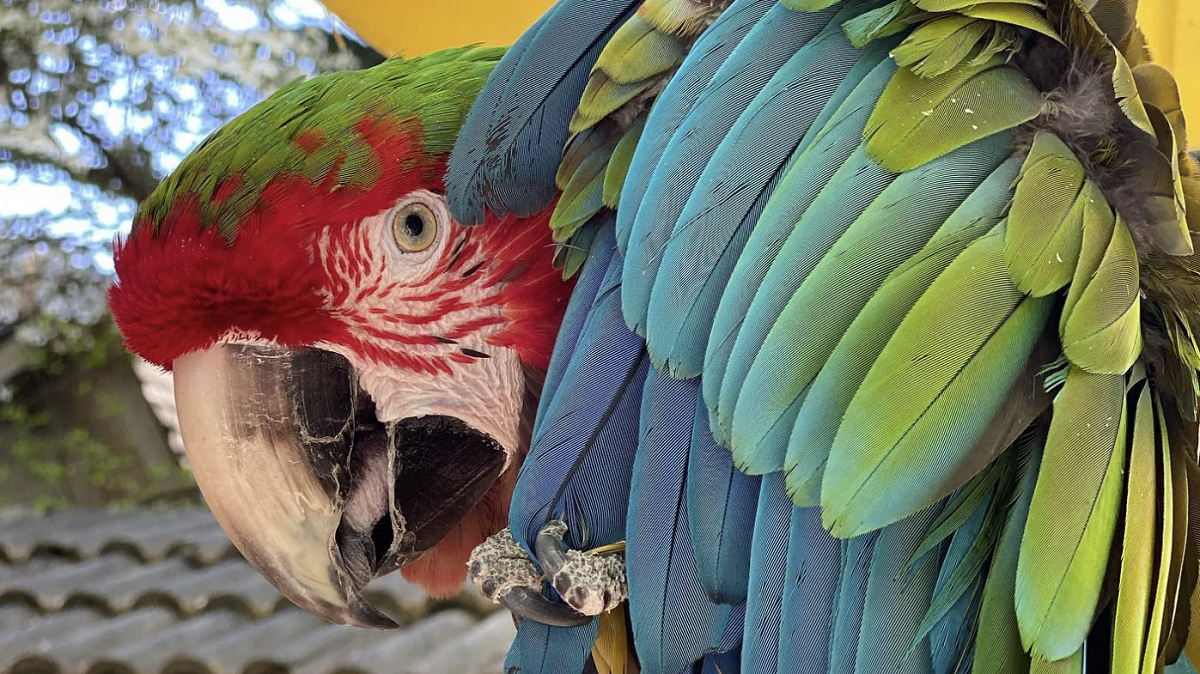 Parrot Mountain and Gardens is a family-owned, award-winning attraction located in Pigeon Forge, Tennessee. The park features over 500 species of exotic birds from around the world, as well as lush gardens filled with vibrant flowers and plants. Visitors can wander through winding pathways to view the birds up close or take a guided tour to learn more about their habitats and behaviors. Parrot Mountain also offers educational programs such as bird shows, "Meet the Birds" encounters, bird feeding opportunities, interactive demonstrations and more.
In addition to its avian attractions, Parrot Mountain boasts several beautiful gardens that include a Japanese garden featuring koi
ponds; an English garden with rose bushes; an Italian Renaissance garden; a tropical rainforest area; an African safari garden; and much more. Guests can also enjoy live music performances throughout the day at various locations within the park. With its stunning array of flora and fauna set against breathtaking mountain views in every direction, it's no wonder why Parrot Mountain has become one of East Tennessee's most popular destinations for families looking for unique outdoor experiences!
Address: 1471 McCarter Hollow Rd, Pigeon Forge, TN 37862, United States
27. Sun Studio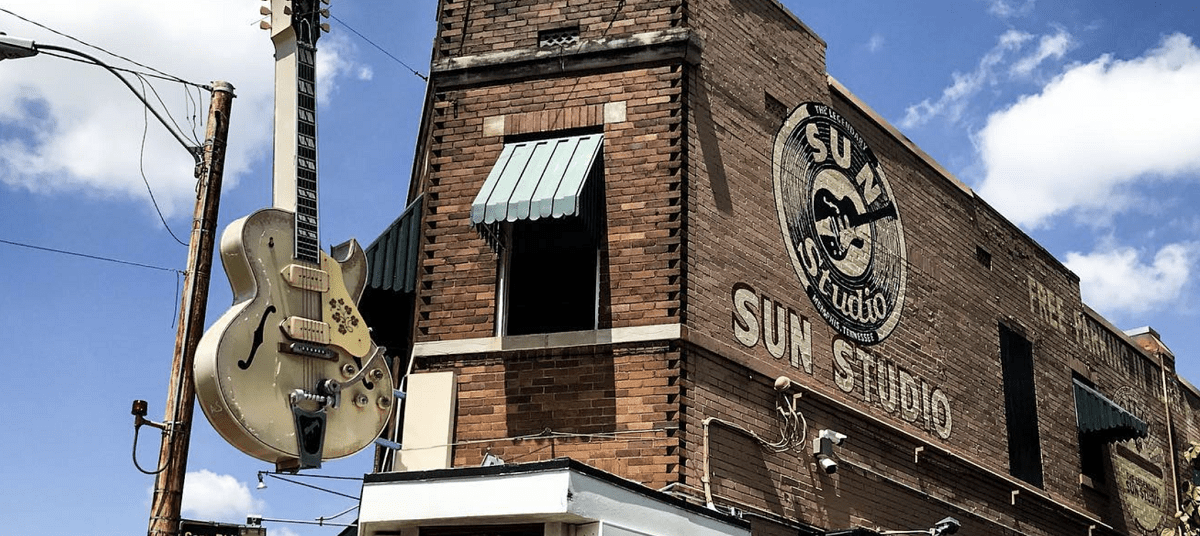 Sun Studio in Memphis, Tennessee is the birthplace of Rock and Roll. It was founded by Sam Phillips in 1952 and has been home to some of the most iconic recordings in music history. Elvis Presley recorded his first single "That's All Right" at Sun Studio, along with other classic songs like "Blue Suede Shoes" and "Mystery Train."
Other famous artists who have recorded at Sun Studio include Johnny Cash, Carl Perkins, Roy Orbison, Jerry Lee Lewis, Ike Turner, BB King and many more. The building itself is a tiny two-room studio located on Union Avenue in Memphis. The walls are lined with gold records commemorating all the great music that came out of those walls over the years.
Visitors can tour the studio where they will find original instruments used by these legendary musicians as well as vintage equipment from its heyday during the 1950s and 60s when rockabilly ruled the airwaves. Today Sun Studio remains an important cultural landmark for both locals and travelers alike who make their way to Memphis each year to pay homage to this historic place which played such a major role in shaping modern day popular music culture around world.
Address: 706 Union Ave, Memphis, TN 38103, United States
28. RCA Studio B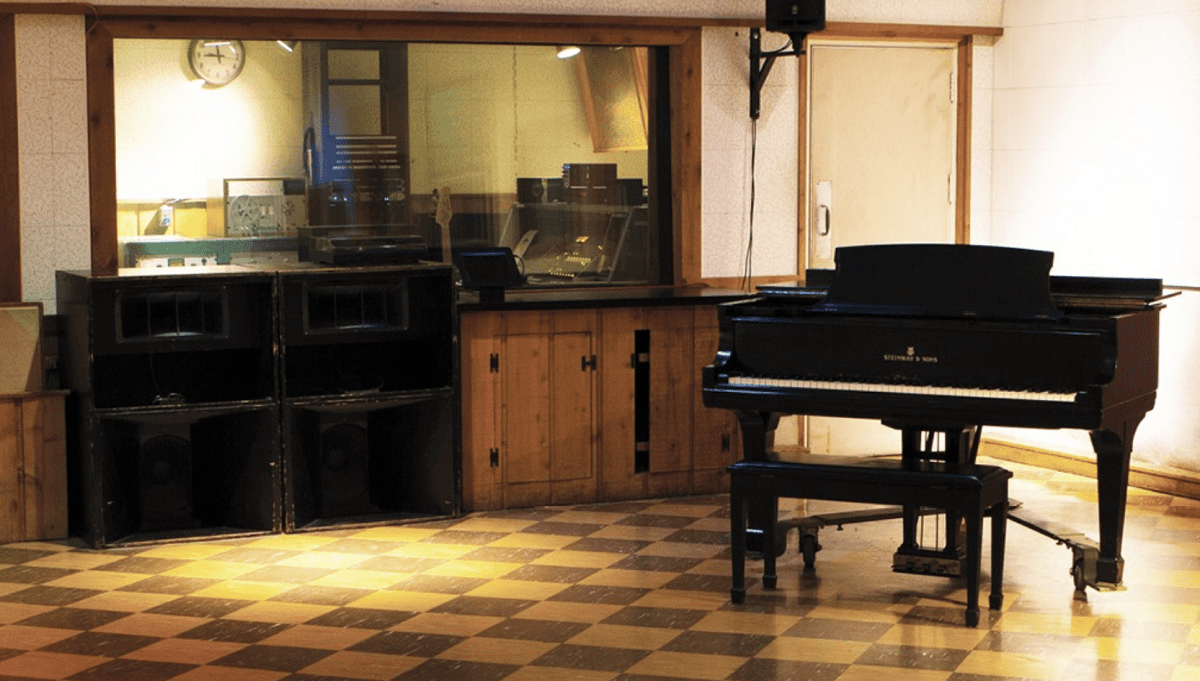 RCA Studio B is a renowned recording studio located in Nashville, Tennessee. It was built by the RCA Victor company in 1957 and has since been considered one of the most influential studios in country music history. The studio played an integral role in creating the "Nashville Sound" that became popular during the 1950s and 1960s, which blended elements of traditional honky tonk with pop and rock influences.
Notable artists who have recorded at RCA Studio B include Elvis Presley, Dolly Parton, Roy Orbison, Chet Atkins, Jim Reeves, Willie Nelson and many more. The studio features two large echo chambers for producing reverberation effects on recordings as well as three control rooms for sound engineers to mix down tracks. Its main room is known for its acoustics which allow musicians to record without any additional reverb or echo added later on—a rarity even among modern studios today.
In addition to its musical legacy, RCA Studio B also houses some of the earliest examples of digital audio equipment such as early synthesizers from Moog Music Inc., making it a significantly important part of music technology history as well. Today, RCA Studio B continues to be used by new generations of performers looking to tap into its unique sonic characteristics while paying homage to its past greats who helped make this place so iconic over time.
Address: 1611 Roy Acuff Pl, Nashville, TN 37203, United States