The Best Montana Attractions – Things To Do
Montana's granite cliffs and wide-open vistas make it one of the most picturesque and remote locations in the United States. It is regarded as the Big Sky Country because of the beautiful cloud scenes it offers. There are numerous thrilling outdoor activities and stunning sceneries in this state. This is the place to go if you're a fan of outdoor activities like hiking, climbing, biking, camping, stargazing, or ziplining. Even though it has so much to offer, most visitors who travel to Montana believe that its majestic mountains are its sole reason for visiting.
The Rocky Mountains cover a large chunk of the state; the rest is home to various bustling metropolises, including retail malls, museums, and movie houses. While many ski resorts provide five-star amenities like spas and steakhouses, you may still enjoy the stunning scenery. This fantastic Big Sky Country has something for everyone, whether you're looking for an adrenaline rush in the great outdoors or a quiet moment in the comfort of your own home.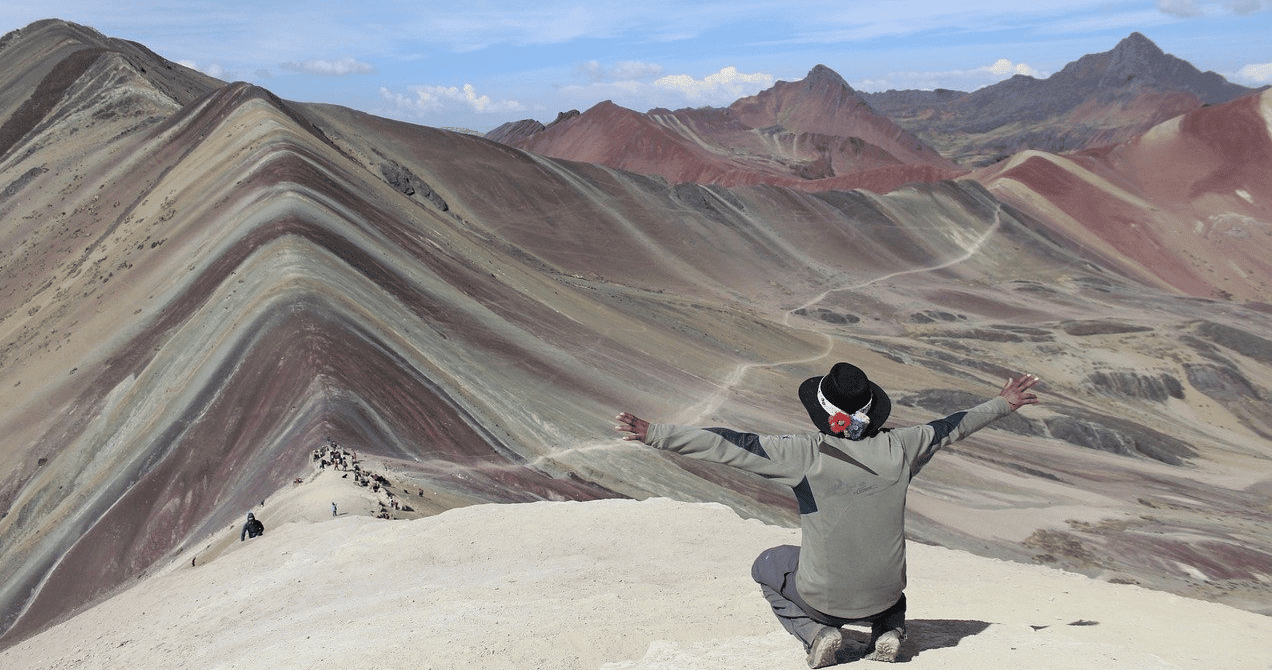 Best Montana Attractions and Activities
Things To Do in Montana by City
The following are the main attractions in Montana:
Bozeman
Bozeman is around an hour's drive from Big Sky Resort. It is famed for having the most extensive skiing landscape in America. It is a well-known fact that the slopes receive more than 400 inches of snow every year. The resort attracts thousands of tourists each winter. Although the skiable area is small, it has 5,750 acres worth of terrain.
A trip to Big Sky is like a vacation at a five-star hotel. Big Sky has it all when it comes to Montana downhill skiing.
Some of the best resorts in Montana provide similar views of the slopes; however, Big Sky is not the only one worth a visit. Lost Trail Powder Mountain might just be the most popular ski resort. The Whitefish Mountain Resort, just beyond the park's boundaries, has some of the most stunning views of this park. Montana's university cities are close to popular tourist attractions like Bridger Bowl and Montana Snowbowl, making them ideal locations for students.
The Natural History Museum of the Rockies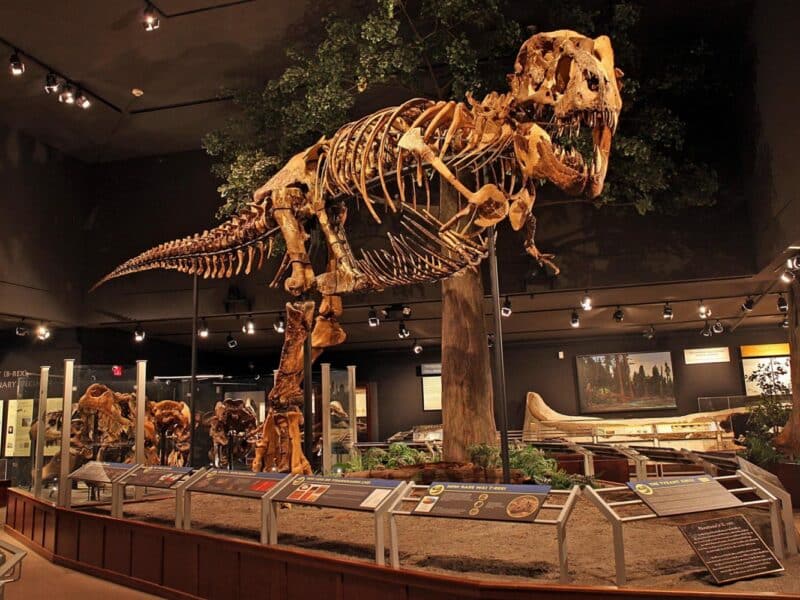 Having a museum like the Natural History Museum is the highlight of Montana. The Smithsonian affiliate's stunning dinosaur egg displays are a significant magnet for visitors. The compilation includes accurate reproductions and various skeletons of many species native to the state.
This museum has a Tyrannosaurus skeleton, which is more than six feet long. It is considered to be the biggest dinosaur in the US. It includes a T-Rex leg bone with supple tissue remnants and a Big Mike skeleton. All these artifacts let you learn more about the area's history. It isn't just the prospect of seeing more dinosaurs that will excite you. The entire museum is full of historical artifacts.
Yellowstone National Park
Those who visit Yellowstone National Park are greeted by a live Yellowstone exhibit inside the museum. Indigenous people, the Tinsley House, a natural pioneer home built in the 1800s, and Western art exhibitions, are the main highlights of this incredible park.
Several entrances to Yellowstone National Park are located in Montana. The West and North Entrances can also be used to access the villages on your own. After entering the park, you'll have access to more than one million acres of area for exploration and recreation.
The village serves as the gateway to Yellowstone's West Entrance. The road divides less than 15 miles from the park's entrance, with the park's most notable features on either side of the route. You can find Steamboat Geyser in the Norris Geyser Basin, north of the Madison Junction. You can access the upper, middle, and lower Geyser Basins and their associated hot springs.
Gardiner is the gateway to Yellowstone National Park's North Entrance. You will have to drive for more than an hour to get there from Bozeman. You'll find Yellowstone's most famous feature near the park's entrance – the Boiling River. Stunning travertine terraces and early park artifacts can be found deep within the Mammoth Hot Springs region.
Glacier National Park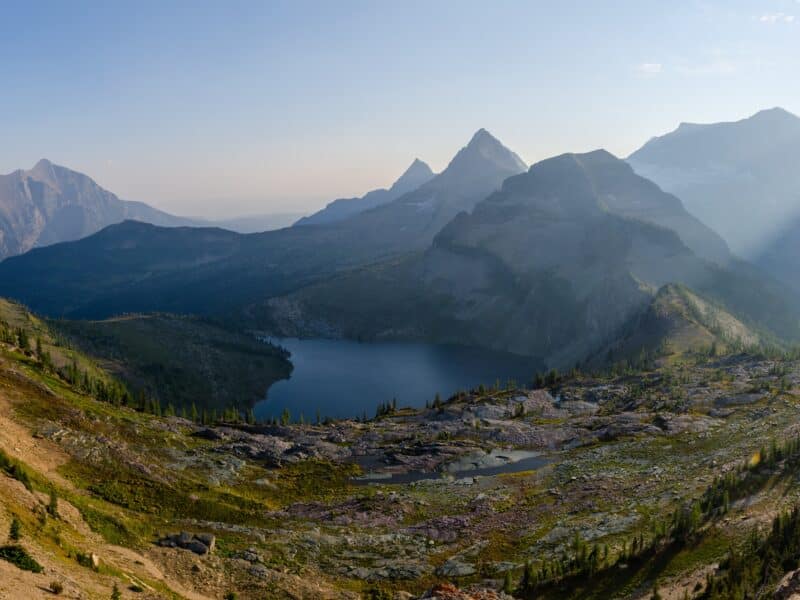 There are several national parks in Montana's Rocky Mountains. You can go rock climbing, diving, and trekking to the top of mountains and peaks. The best is Glacier National Park. You can enjoy stunning views that will sweep you off your feet. Many of the trails in the area can be scary to individuals who have never walked in the area before because of peaks like Reynolds Peak and Logan Pass, located near the Canadian border.
The area is home to many local species, ranging from grizzly bears to goats. Moreover, flowers grow in abundance around the area. If you want to fill your scrapbook, Glacier National Park is a terrific place to go photo hunting. When the sun rises over a mountain in Montana, there is no better place than the Glacier National Park to witness that. You'll know you came to the right place.
Glacier National Park in Montana is a must-see for history buffs, disaster enthusiasts, and tourists who enjoy unique and unexpected experiences.
The Ringing Rocks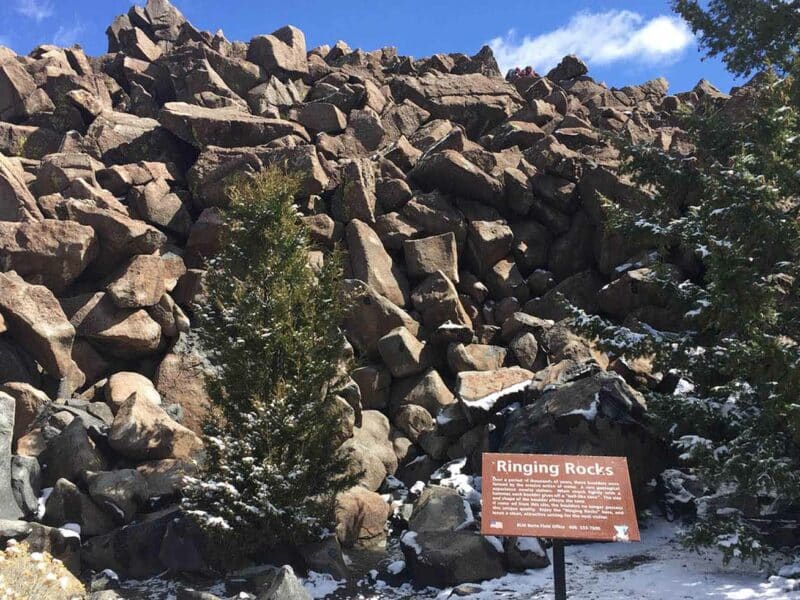 Montana features rocks that rumble. Geologists have speculated that the 2,000year-old rock formations' peculiar chemical compositions are to blame. Some also believe that rocks have moved and eroded through time.
There's a fun fact about rocks – they can't sing on their own. Singing is only an act of devotion when they're near a mountain of rocks. Numerous thieves have been scared off as a result. The Ringing Rocks are a must-see while vacationing in Montana. One of the rarest and most exciting things you can do is to see them in person, as they are only found in a few places on Earth.
The Lewis and Clark Interpretive Center
The Lewis and Clark Interpretive Center in Great Falls is one of the most intriguing attractions in Montana. Historical artifacts and multimedia presentations explain the story of Lewis and Clark's journey and its effect on American history.
As soon as you enter the museum, you'll see a two-story diorama of the Missouri River. It's a work of art and a teaching tool simultaneously. Explore the museum at your own pace or an auditory tour featuring actors portraying Clark and Lewis as they recollect their history.
Moreover, there are other activities to keep you occupied. Try pushing a tugboat next to the current of a river to see how strong you are. Your little ones will absolutely love it! The most important legacy that the Lewis and Clark Interpretive Center will leave behind is the preservation of history. All those interested in the colonial west should make time to visit this museum.
The Grizzly and Wolf Discovery Center
The mountains of Montana are home to bears, deer, moose, coyotes, elks, wolverines, and other wildlife. Have you ever wondered what happens to these creatures when they are ill or injured?
The Grizzly and Wolf Discovery Center is actively involved in rescuing and rehabilitating a diverse range of wildlife. Although the sanctuary is named for bears and wolves, a wide variety of creatures, from little ground squirrels to majestic birds, can be found there. These species are being saved by a non-profit organization aiming to educate the community about their relevance in ecosystems.
Additional educational exhibits, movies, and displays by the staff are available to visitors. People can even see the creatures in action using live cameras. If you're in Montana and want to do some good simultaneously, stop by the Grizzly and Wolf Discovery Center. It is open all year long, so you can visit anytime you like.
Rimrock Mall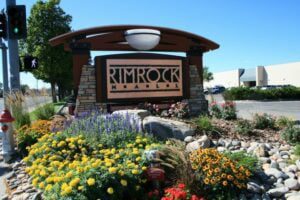 The Rimrock Mall's white frames and square-cut windows would not reveal that it was once a beet farm, but that's Montana for you! Rimrock Mall is the best spot to shop with a vast selection of goods and services. There are jewelry and body art kiosks available for purchase in both high-end and low-end boutiques. Moreover, you can invest in your beauty or take some time out for some me-time.
It has a cinema for entertainment purposes. You can select delectable dishes from the food court and enjoy the movie of your choice. What more, you ask? You can even get a check-up at the medical center!
The mall is located in downtown Billings. There are usually book signings and musical acts available on the weekends. You can get your hands on "I Love Montana" t-shirts. You can also get a swag bag stuffed with various great goodies, including your t-shirt.
The World Museum of Mining
There is a town in Montana called Butte. It was considered the Richest Hill in the World because of its rich soil. It was a major copper producer in the 1800s and early 1900s.
It persisted into the 1980s; however, mining in Butte didn't return to its pre-WWII high. Montana's history and culture make it a famous tourist attraction. Visiting the World Museum of Mining is a great way to learn about mining history.
The museum's reconstructed mining hamlet features three dozen historic structures. Historic Hell Roaring Gulch was built at the foot of a long-since-closed zinc and silver mine. The most noticeable features are the headframe, the long-standing tower at the summit of the mineshaft's shaft, and the underground mine tours.
Located in Butte, the Copper King Mansion was completed in 1888. Several original antiques are on display in this 24-room Victorian mansion. Besides the museum, this mansion is also worth a look. It houses more than 1000 specimens, including a gold nugget.
Flathead Lake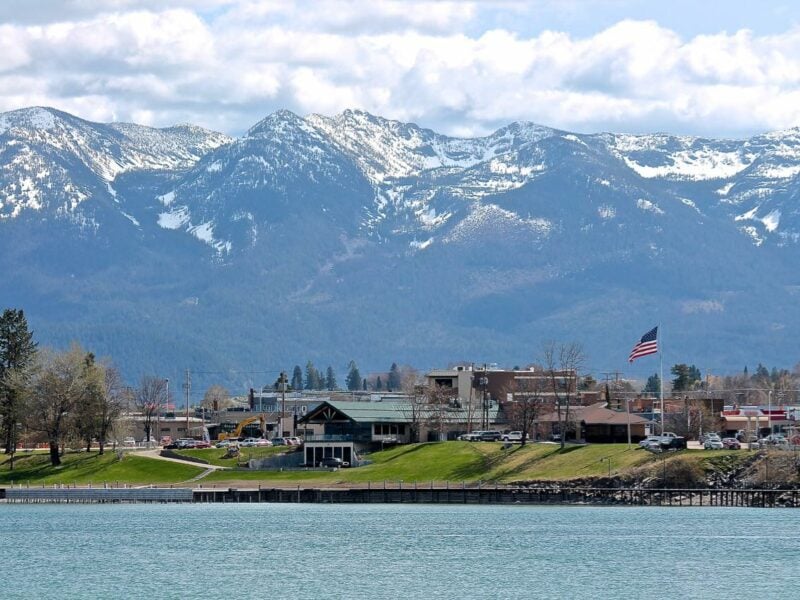 The western side of Flathead Lake is a popular tourist destination. It is the most-prominent freshwater lake in the Western United States by surface area and volume. It is located in the northwest corner of Montana, 25 miles south of Whitefish. Its shoreline surrounds the lake, making it nearly impossible to drive its full length.
Water activities, such as boating, are well-known on Flathead Lake. It is famous among tourists because of its chilling depths and clear water. The Confederated Salish, Kootenai Tribes, and the Montana Fish, Parks, and Wildlife operate hiking routes and parks in the area.
Many little towns, like Bigfork and Polson, provide services like boat rentals and eateries. Kalispell is a great option for a night's lodging. It is located approximately 15 miles from Flathead Lake.
Pictograph Cave State Park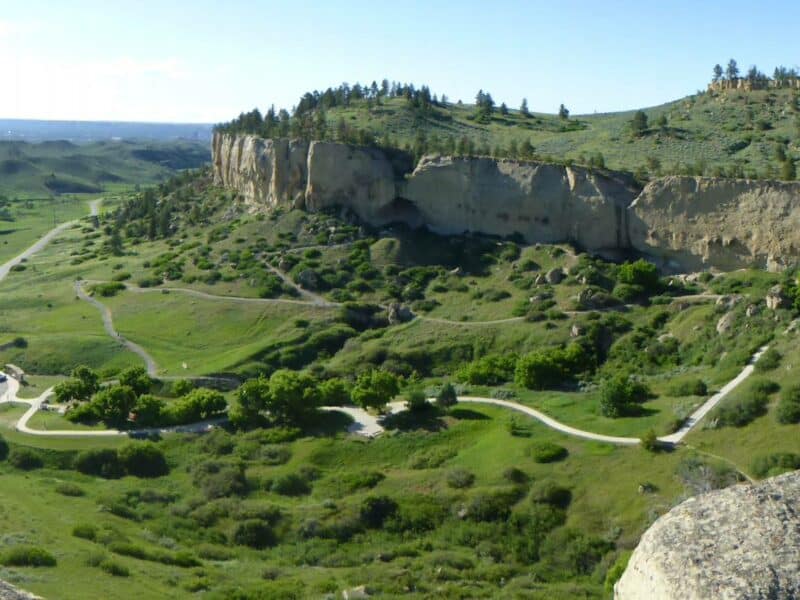 If you plan to go to Montana, a visit to the Pictograph Cave State Park, located in the state's ancient backcountry, is a must. It features artwork engraved into the rocks for more than two millennia. The only way to see the drawings is to go on a hike to the pictograph caves.
Various signages around the park detail the area's geology, vegetation, and indigenous tribes that once lived there. Different birds and reptiles are present on the site to entertain you as you dine.
Grab your camera as soon as you see the pictographs. You can learn more about their past by looking at each faded and worn line. Some weapons and engravings point at the presence of European settlers in the area. The oldest piece of art is said to be a turtle.
Even if you aren't a history buff, you will enjoy Pictograph Cave State Park. It is breathtaking because of its incredible natural beauty. If you've never seen it in person, you're missing out on something special.
The Boiling River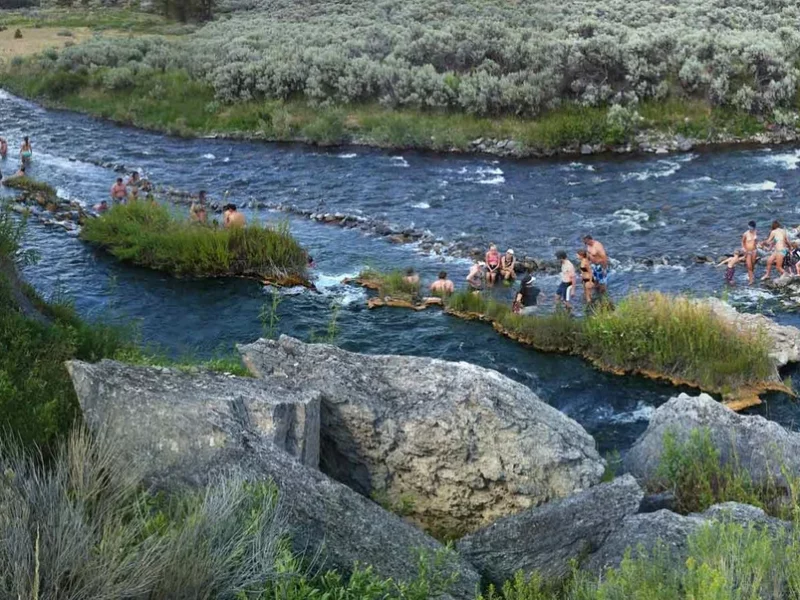 Contrary to popular belief, the Boiling River isn't as hot as anticipated. Natural hot springs pour into the river, but because of the environment's peculiarities, the water typically retains its original warmth. You can enjoy swimming along with other water sports. Tubing is also permitted on the river. However, boating is not allowed for safety reasons.
You'll need to take a long walk to get to the lake. Therefore, make sure you pack some strapping shoes. Swimming in the Boiling River is one of Montana's most unique experiences. A story you'll tell for years to come about an experience you won't soon forget.
Earthquake Lake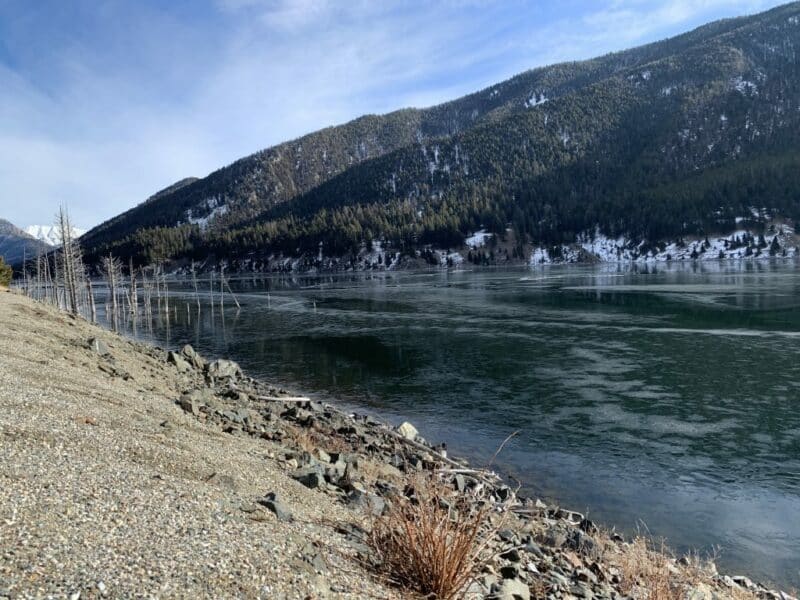 Southern Montana's sleepy towns were rocked to their cores by a magnitude-7.3 earthquake in 1959. A landslide around the lake killed numerous people and dumped millions of tons of mud and sand. Scientific and local experts were utterly baffled by the earthquake in an area where no one had predicted it.
Visitors can still see "Quake Lake" and the mountain gorges surrounding it. They can also see the remnants of devastation left behind by the quake. Therefore, it is said that you can expect a dramatic setting at the Earthquake Lake.
For anyone interested in learning more about seismic activity and how the movement of plates causes it, there's an earthquake science building on the property. Visit Earthquake Lake; it's a must!
Anaconda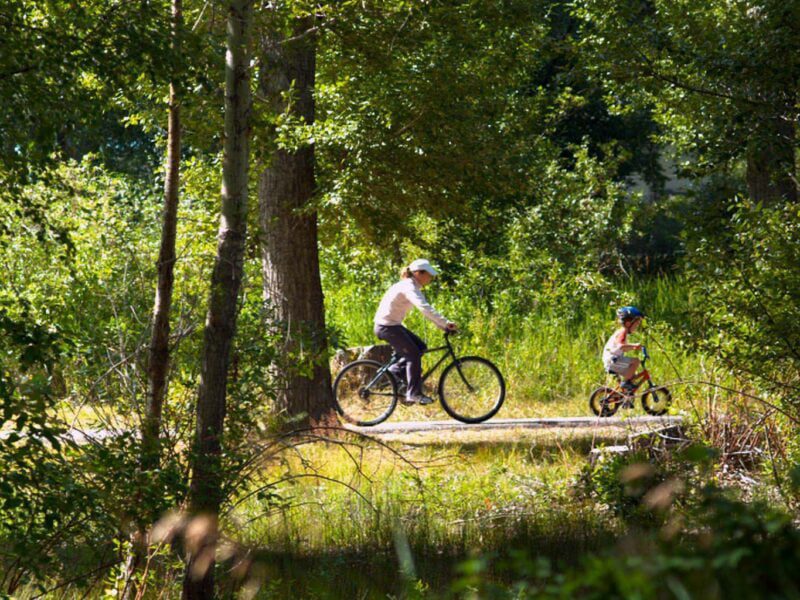 Anaconda's rich history as a copper mining town in the late 1800s is well documented. One example of the town's rich history is a surviving smelting stack. It has become a popular tourist destination because of its blend of modern and rustic features and proximity to the great outdoors.
Visitors to Anaconda's hot springs and Discovery Ski Area can enjoy various activities. The Jack Nicklaus Old Works Golf Course is also located in Anaconda and was designed by the master himself. The 18 holes of this course are adorned with black slag bunkers, a byproduct of the smelting process.
Anaconda is a little distance from Pintler Veterans Memorial Scenic Highway's terminus. It has a 64-mile road that works as a great alternative to I-90 for traveling between Yellowstone and Glacier National Parks. The Scenic Highway provides access to the surrounding Beaverhead-Deerlodge National Forest.
Whitefish Mountain Ski Resort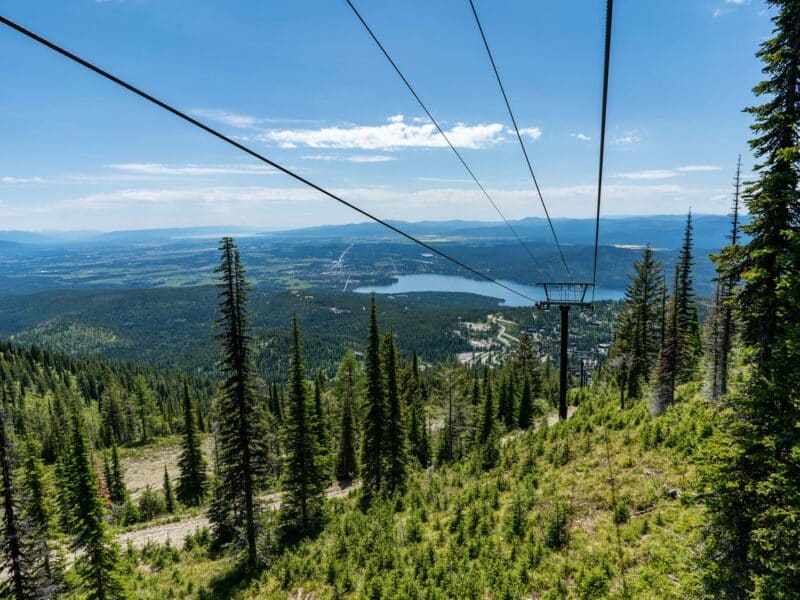 In the winter, you can go skiing at Whitefish Mountain Resort, a premier ski resort in the Rockies. Visitors from all over the World can take advantage of its proximity to an airport and wide selection of events, activities, and amenities. The resort offers a wide range of accommodations, from cozy cabins nestled in the snow to magnificent hotel suites with hot tubs and luxurious bed linens. Hit the slopes once you've settled in.
You can enjoy dog sledding demonstrations, mountain treks, skiing, and snowboarding. Skiing under a full moon on designated night skiing trails is a dream for adventure junkies.
The best places to visit in this state are those that take advantage of the incredible natural beauty. While staying at Whitefish Mountain Resort, you won't have to stress about missing anything. Your window will provide breathtaking views and picturesque scenarios. You will want to appreciate them more once you step outside.
Final Words
Montana is known as Big Sky Country because of its expansive vistas. If you plan to visit this place, you will have plenty of room to soar. It has numerous attractions and popular tourist spots that will sweep you off your feet.