Three Sisters Falls is one of the most popular and beautiful waterfalls in San Diego County, California. Located near Julian, it is a three-tiered waterfall that cascades down a steep mountain slope into an inviting pool below. The falls are accessible via a strenuous but rewarding hike through the Cleveland National Forest.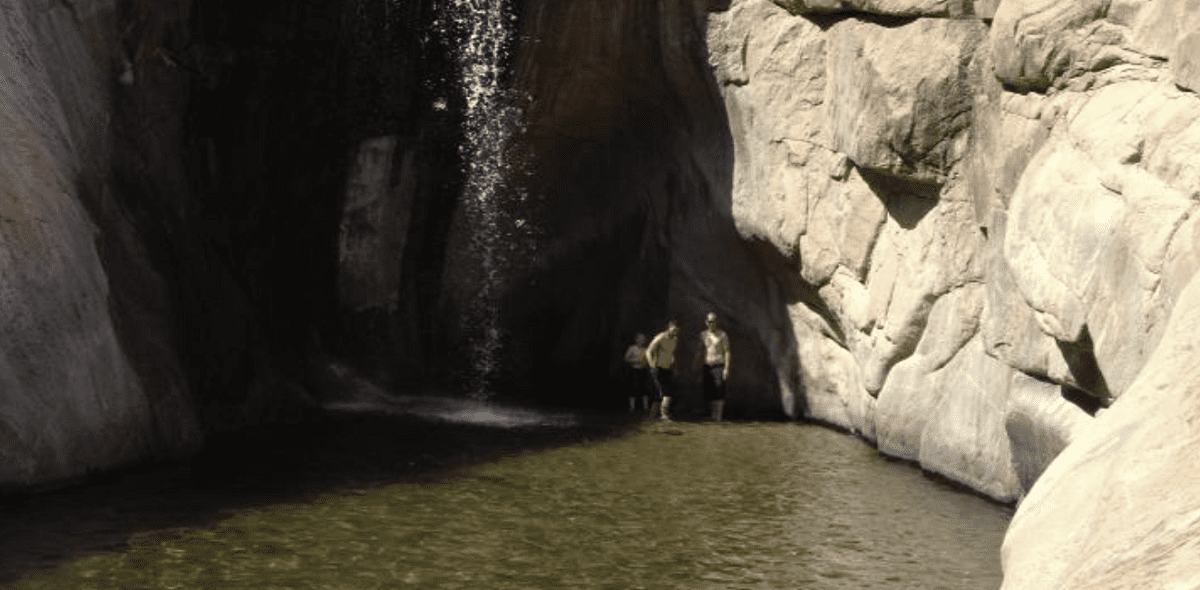 Details about Three Sisters Falls
The first tier of Three Sisters Falls consists of two main drops, each about 15 feet high. These two tiers form a large cascade which then merges into the third and final tier at 30 feet tall, creating an impressive sight when viewed from below or above. The plunge pool at the base of Three Sisters Falls has been described as "refreshing" by those who have experienced its cool waters during hot summer days in San Diego County. The area around Three Sisters Falls is home to many species of wildlife including birds such as hawks and eagles, mammals like deer and coyotes, reptiles such as rattlesnakes, lizards and frogs; plus aquatic life like trout and catfish living in nearby streams. This abundance of flora and fauna makes this location ideal for hikers wishing to take advantage of nature's beauty while exploring on foot or by bike along well-maintained trails within the forest boundaries.
Hikers who make their way up to Three Sisters Falls will be rewarded with stunning views from various points along the trail system leading up to it; some areas offering panoramic vistas stretching for miles across Southern California's deserts all the way out towards Mexico! In addition to providing breathtaking views over vast landscapes filled with wildflowers during springtime months; these same areas are also great spots for stargazing after dark due to minimal light pollution in rural parts surrounding this majestic waterfall destination! For those looking for more than just an afternoon jaunt through nature's wonders – there are plenty opportunities available here too!
Climbing enthusiasts can ascend up vertical rock faces alongside flowing creeks winding their way down from higher elevations while backpacking adventurers may choose longer treks following established routes throughout greater San Diego County's mountainside wildernesses before reaching their ultimate goal: A refreshing dip beneath Three Sister Waterfall's spectacular display!
Whether you seek adventure or relaxation – your journey begins at Three Sister Waterfall where you can experience awe inspiring natural beauty found nowhere else on Earth! So come explore what lies beyond our everyday lives – come discover why so many people consider visiting this incredible destination part of their must do list whenever they travel anywhere near San Diego County…you won't regret it!!
Location and Map to Three Sisters Falls