Located in the Fort Lauderdale Beach Park, South Beach offers some fantastic views of the Atlantic and a beach experience unrivaled by other South Florida locations. The sand and sun attract all kinds of visitors to this beach's shores, so expect a crowd if visiting during the peak season.
This area is perfect for families looking for some beach time as there are tons of amenities located at the adjacent beachfront park.
The clear crystal water and white sand that South Florida is known for is abound at South Beach, and with a prime location, this area is the best way to experience both the salty Atlantic and the city's culture.
Activities
Swimming, snorkeling, volleyball, sunbathing, basketball, surfing, ADA access, and even fun for kids at the playground.
There is also a stretch of shops and restaurants, known as "the strip," that offers the loud and vibrant city style that South Florida is known for.
Amenities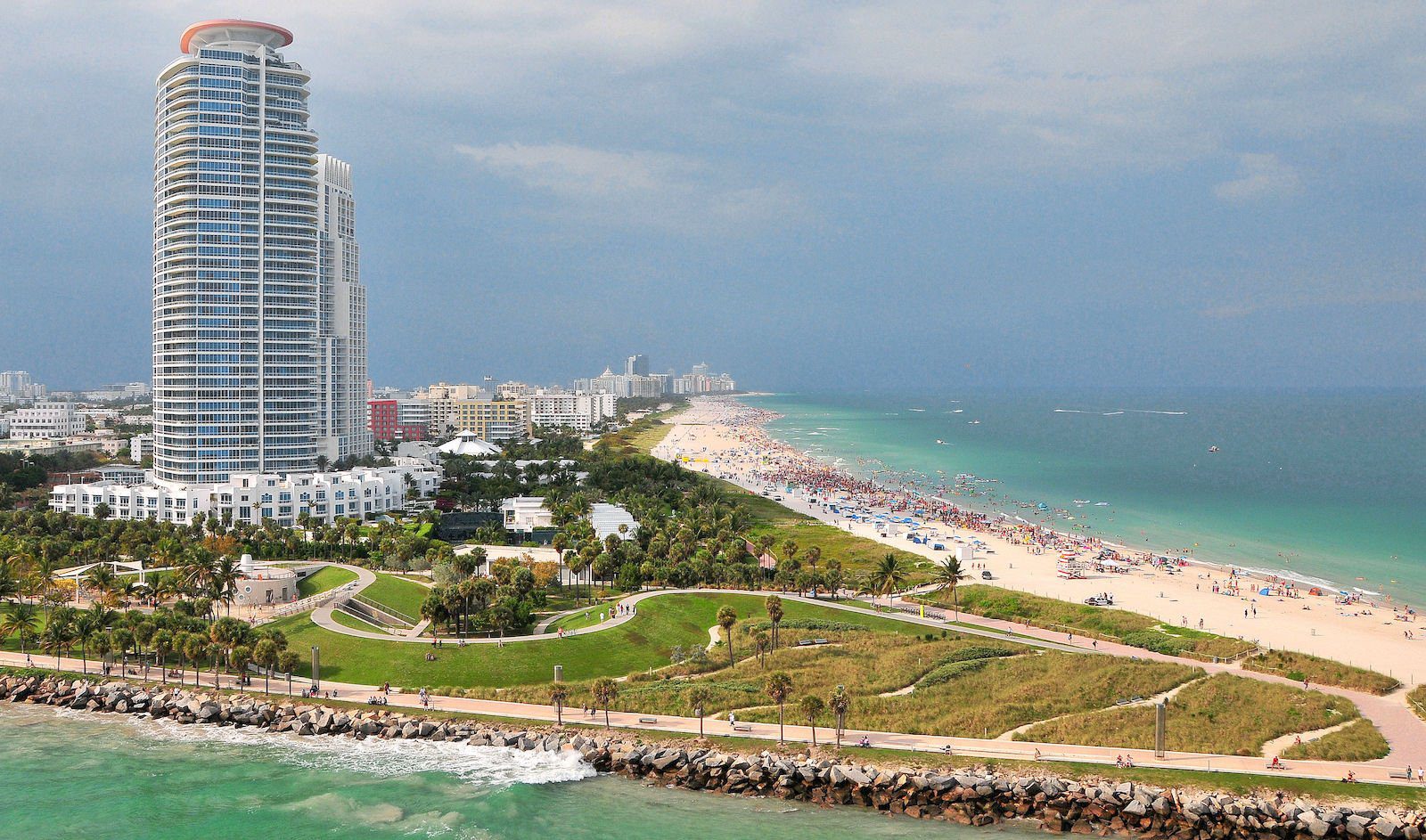 The beach park offers a lot in terms of amenities. There are basketball courts, boat ramps for non-motorized vehicles, grills, outdoor showers, picnic tables, and restrooms—everything you could want for a day in the sun and sand.
You can even get a sweat on at the outdoor fitness area.
Nearby Attractions
Check out The Wreck Bar for an unmissable experience with live mermaid viewing through portholes cut behind this classic dive.
There are also several spas and wellness retreats where you can rest up and get pampered while you soak up the ocean breeze.
Fun Facts
South Beach is certainly a family-friendly adventure during peak times of the year, but you might get a different experience during the spring.
The area is a hugely popular spring break hotspot, so be wary when visiting during the early parts of the year unless you want to find some youth fueled fun!
Details
Address: 1100 Seabreeze Blvd, Fort Lauderdale, FL
Season: Year round
Website: fortlauderdale.gov/…