La Jolla Cove is home to some of the clearest, bluest water in all of Southern California. It's an incredibly popular spot for people and animals alike.
On any given day, you'll find seals and sea lions sunbathing on rocks, an array of beautiful sea birds nesting nearby, and a plethora of fish thriving just below the surface.
The crystal clear waters near La Jolla Cove are a part of the San Diego-La Jolla Underwater Park, 6,000 acres of protected marine habitats that are a popular destination for snorkelers and scuba divers. The park offers reefs, kelp forests, canyons, and ocean bottoms full of flourishing marine life to explore.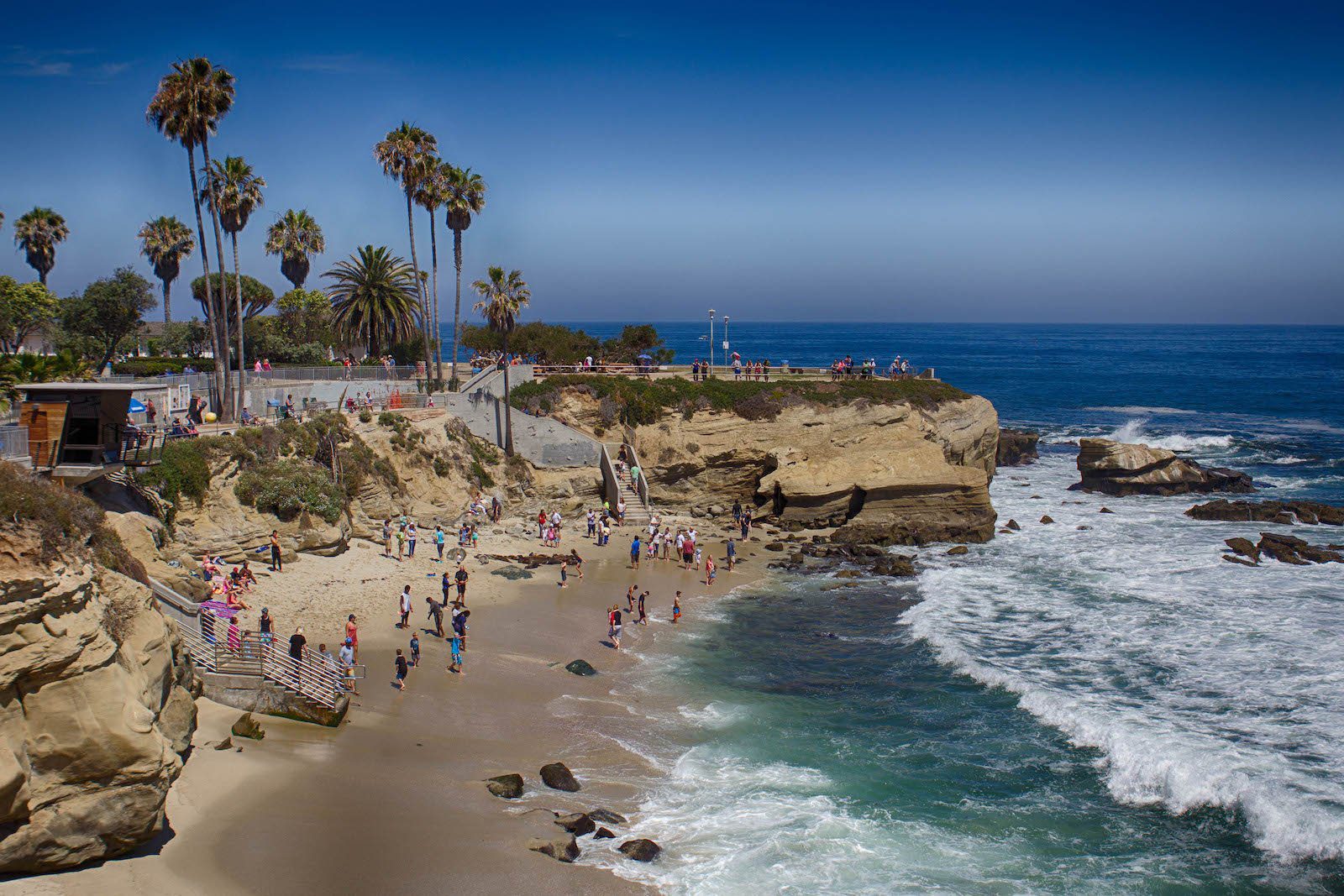 Activities
Swimming, sunbathing, snorkeling, scuba diving, kayaking, wildlife watching, and birdwatching.
There's a cave you can check out, and tide pools to explore during low tide.
Because of protections on marine life, fishing, surfing, and bodyboarding are not permitted.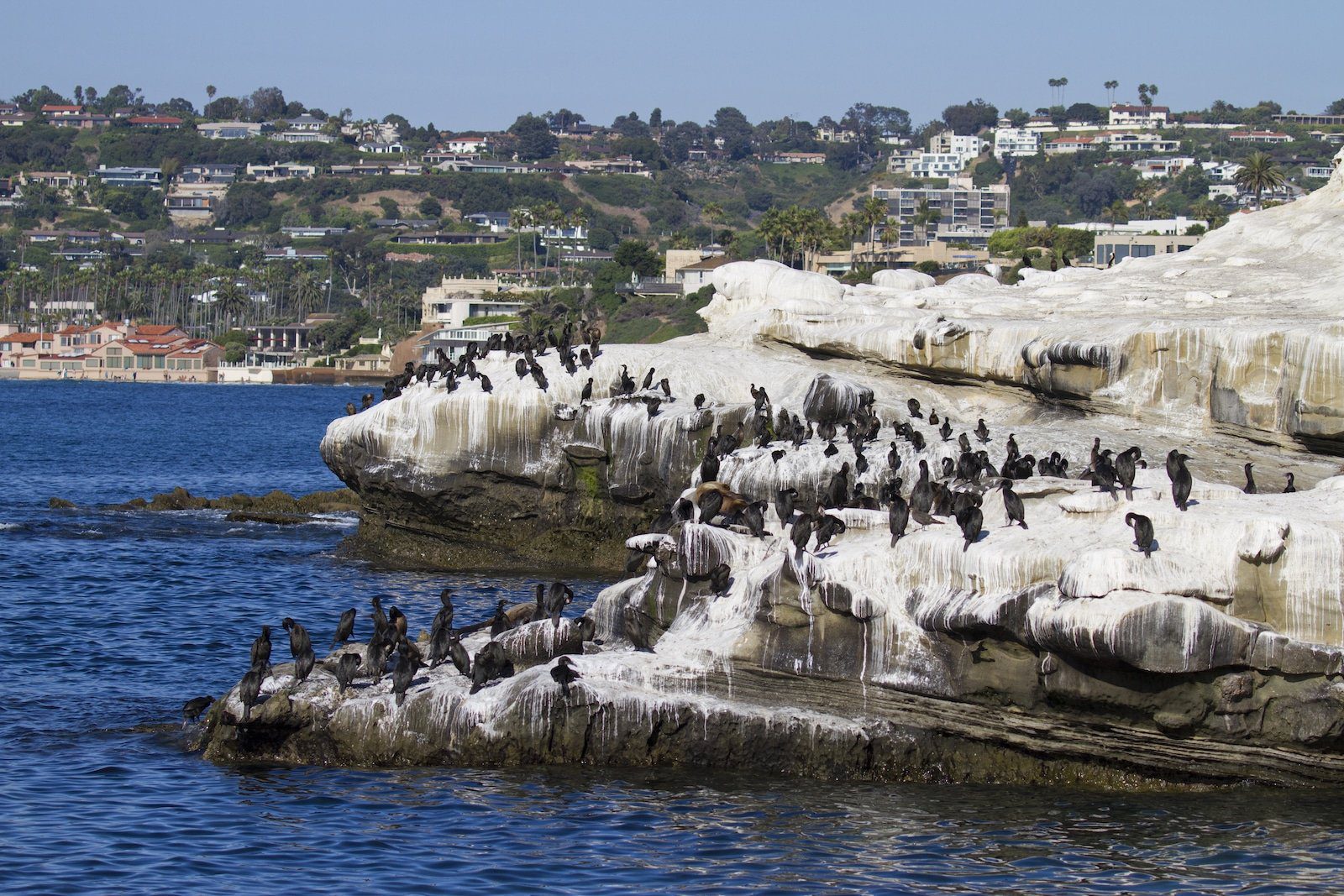 Amenities
Restrooms, showers, picnic tables, benches, and lifeguards, as well as a grass park.
Nearby La Jolla Shores offers snorkeling or scuba diving equipment for rent.
Dogs are allowed on beach, provided their leashed, before 9 in the morning and after 6 at night, from April to October, and after 4 at night from November to March.
Because of the area's popularity, parking can be difficult to find.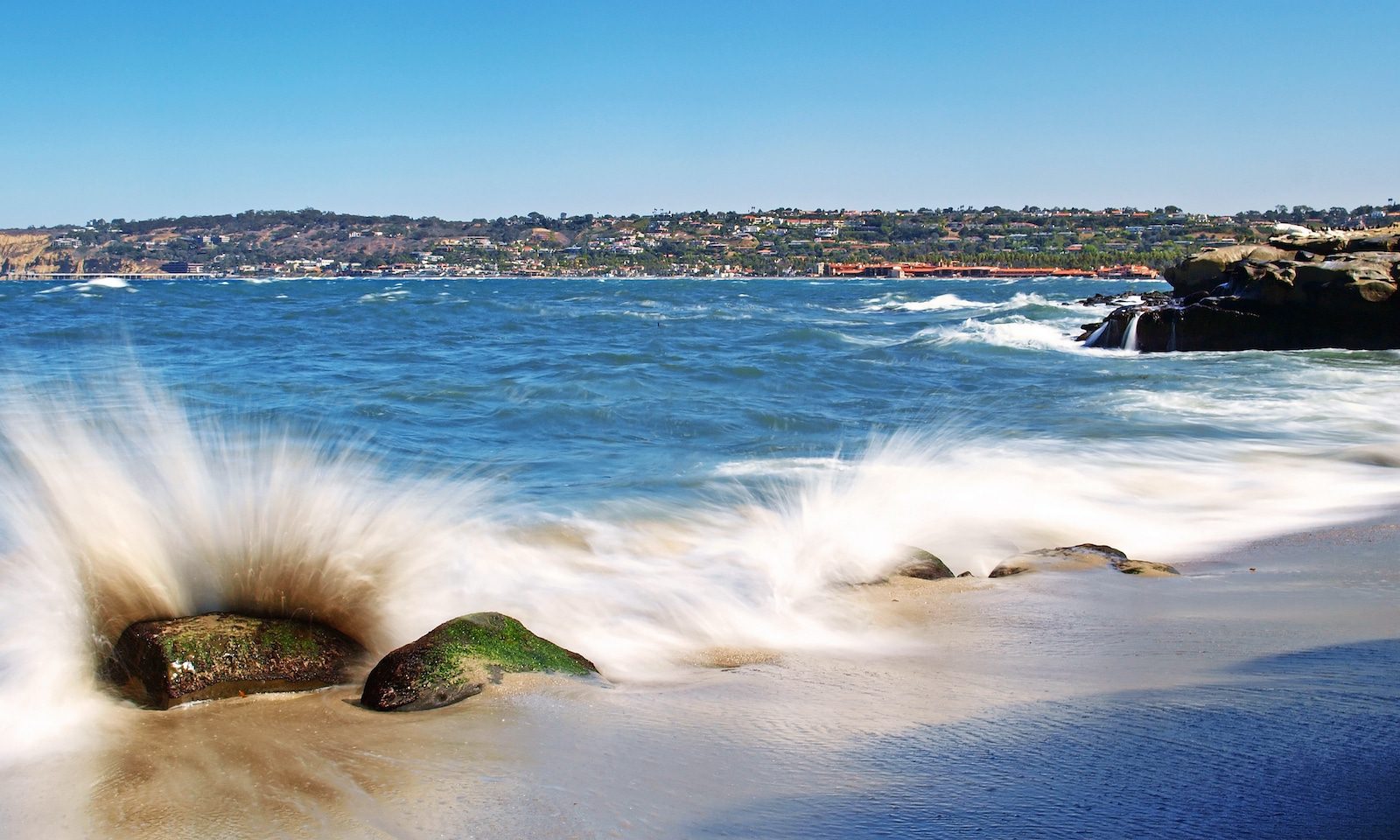 Nearby Attractions
La Jolla Cove is a part of Ellen Browning Scripps Park. There are two other beaches in the park, and it's well-known as one of the most scenic areas in all of San Diego. It's a popular spot for photography and whale-watching.
The San Diego-La Jolla Underwater Park is a hotspot for scuba diving and snorkeling. You don't have to pay, you're simply free to explore, provided you have the proper gear.
There are several nearby cafes and restaurants that offer beautiful views.
The Historic Coast Walk Trail is right near La Jolla Cove. Take a walk along the stunning coast of La Jolla and look out for beautiful birds, seals, and sea lions along the way.
Fun Facts
La Jolla Cove has played host to the La Jolla Rough Water Swim since 1916. It's one of the oldest ocean swims in the world.
In the late 19th century, La Jolla was best known as a resort area. Guests would stay in bungalows or beach cottages, two of which still stand in La Jolla today. Their names are "Red Rest" and "Red Roost."
Details
Address: 1160 Coast Boulevard in La Jolla. San Diego, CA 92037
Season: Year round
Website: sandiego.gov/lifeguards/beaches/cove