Currently a Golden Gate National Recreation Area, Fort Funston was once part of a United States Army harbor defense installation built in 1900 and used for various functions up until it was inactivated in 1963. Today, Fort Funston Beach is a popular place for hiking, fishing, biking, and horseback riding.
The strong winds that are prevalent in the area are conducive to hang gliding. On days when conditions are right, you can see gliders taking off from the platform on the edge of the bluff.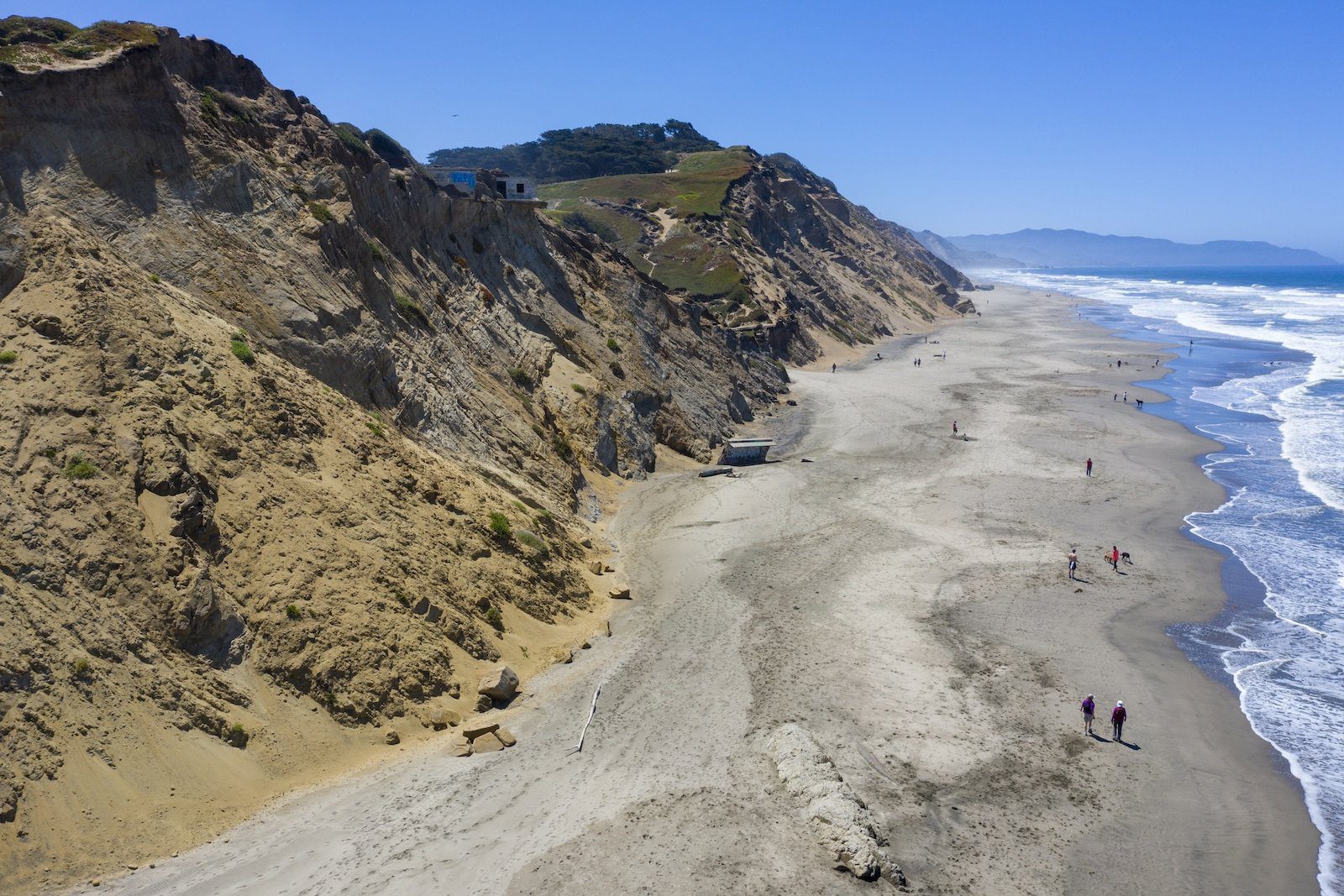 Activities
Hiking, fishing, walking, horseback riding, and hang gliding.
Fort Funston is the only Golden Gate National Recreation Area to allow off leash dogs.
There are hiking trails you can follow along the bluff and down onto the beach. The Sunset Trail will take you past the Battery Davis, a defunct military installation dating back to World War II.
The beaches and trails are known to contain sand dollars and fossils, so keep an eye out as you walk along.
Amenities
Restrooms, viewing platforms, hiking trails, military installation, hang gliding platform.
Fort Funston has its own free parking lot.
Nearby Attractions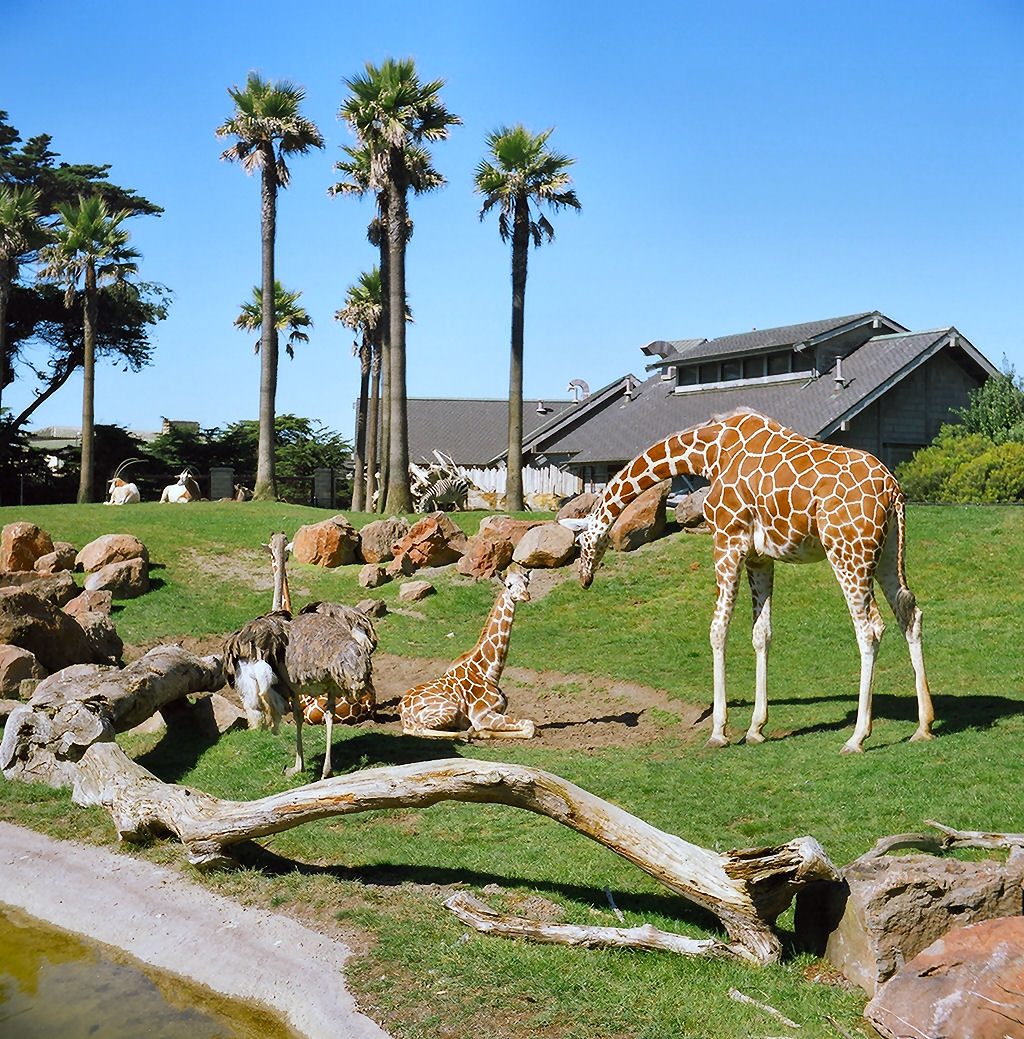 Phillip Burton Memorial Beach is just south of Fort Funston. There you'll find hiking trails and a cave you can explore. Fishing is possible here and its a popular spot for photography. Dogs are allowed on the beach provided they are leashed.
Fort Funston Beach is five minutes away from the San Francisco Zoo. The zoo spans 100 acres and houses over 1000 different animals belonging to over 250 different species.
Less than five minutes from Fort Funston Beach, and two minutes away from the San Francisco Zoo, is Ocean Beach. There you can engage in a wide variety of different activities such as running, biking, windsurfing, and kiteboarding. The beach has paved bike lanes, a promenade, and fire pits. Dogs are allowed off leash in certain parts of the beach.
Fun Facts
Fort Funston was named after Major General Frederick N. Funston. He served the United States Army in the Spanish-American War, as well as the Philippine-American War, in which he earned the Medal of Honor.
In 2003, Erin Hemmings set the world record for "longest throw of an object without any velocity-aiding feature" at Fort Funston by tossing an Aerobie flying ring 1,333 feet, a distance of over a quarter mile. The record still stands today.
Details
Location: Skyline Boulevard and John Muir Drive in San Francisco, California
Phone: 415-561-4700
Season: Year round