Way out on the coast of Inverness in Marin County, you'll find the stunning white cliffs of Drakes Beach. This remote shoreline is full of incredible views, and the trails at nearby Chimney Rock are full of plants and wildlife.
If you want make the trip out to Drakes Beach, remember that it's surrounded by wilderness with almost no shops for several miles, so plan a day out of it. Pack a lunch and some warm clothes and you should be just fine.
The ride from the town of Inverness, through the Point Reyes National Seashore, and out to Drakes Beach is about 12 miles and 25 minutes long, but it is a scenic ride.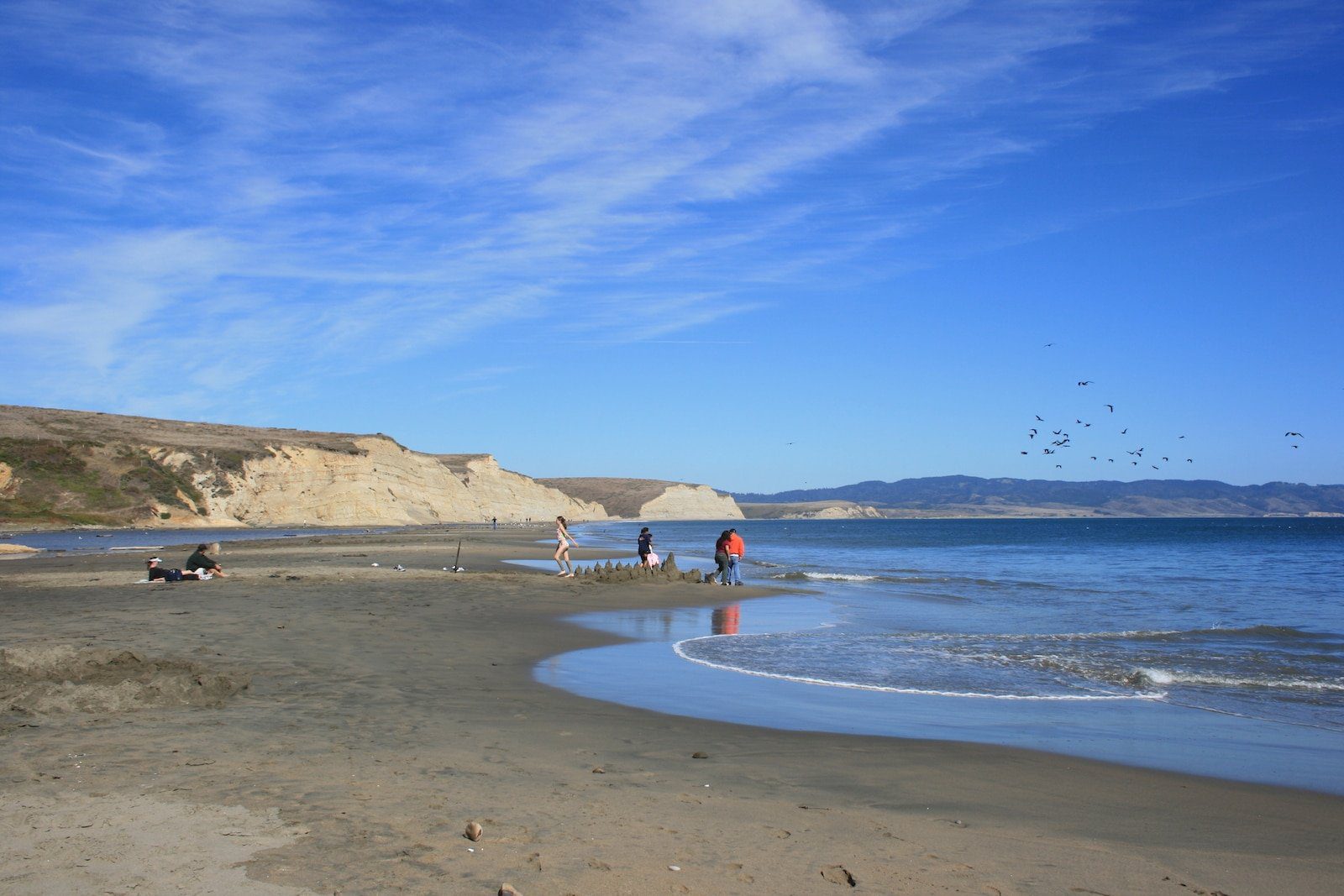 Activities
Walking, beachcombing, paddleboarding, and hiking.
Water temperatures can be extremely cold, so swimming, surfing, and other water activities are not recommended without a wetsuit. There are no lifeguards on duty so swim at your own risk.
Dogs are not allowed on the beach.
Drakes Beach Bookstore offers field guides, souvenirs, snacks, and drinks.
Kenneth C. Patrick Visitor Center offers postcards, guides, maps, snacks, and drinks. There are a few exhibits, as well, including marine fossils and a minke whale skeleton.
Point Reyes Lighthouse is close to Drakes Beach. It's worth checking out if you're willing to take the hike out. The views alone are worth your while.
Amenities
Restrooms, outdoor showers, visitor center, picnic tables, grills, bookstore, and lighthouse.
Drakes beach has its own free parking lot.
Nearby Attractions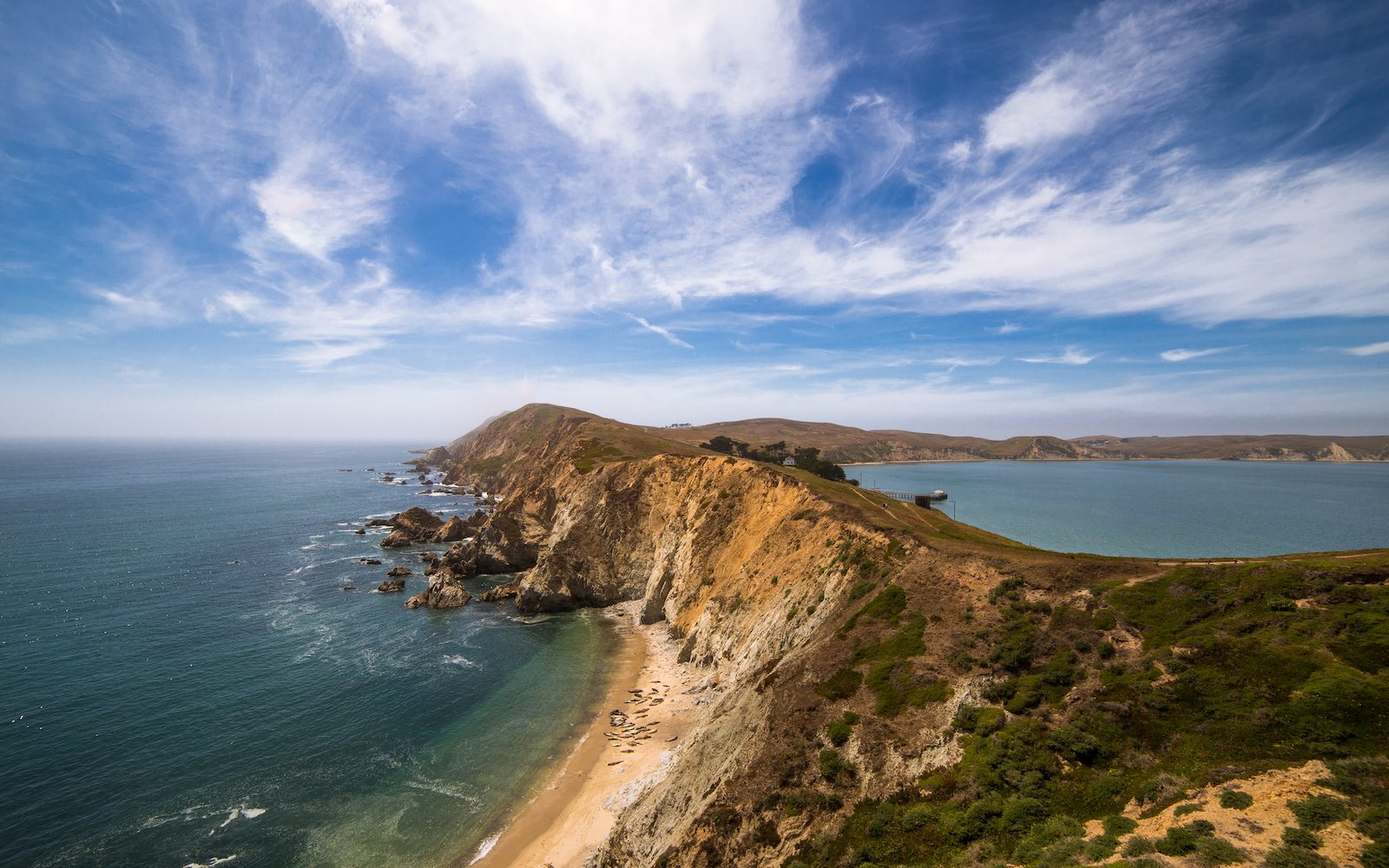 Nearby Chimney Rock has a few scenic trails, one of which leads to a perfect vantage point for an elephant seal rookery. The area also has Point Reyes Historic Lifeboat Station, which has exhibits you can check out.  There are also a number of other seal habitats you can observe from Chimney Rock.
Point Reyes South Beach is ten minutes from Drakes Beach. There you can walk along the 11-mile stretch of shoreline overlooking Drakes Bay. Dogs are allowed on Point Reyes South Beach.
Fun Facts
Drakes Beach acquired its name from Sir Francis Drake, the English explorer who sailed around the world in the late 16th century. It's believed that Drake explored the coast of Northern California during his trip. In the logs of the ship's doctor there is a description of what appears be the white cliffs of Drakes Beach, which he says remind him of the White Cliffs of Dover, England.
Details
Location: Drakes Beach Road, Point Reyes National Sea Shore, Inverness, California
Phone: 415-464-5100
Season: Year round
Pets: Not permitted on beach