Things To Do in Jacksonville – Best Attractions
One of the most challenging aspects of traveling is finding a value-friendly destination. More often than not, we end up pouring our fortune down the drain. However, that doesn't always have to be the case, especially when destinations such as Jacksonville still exist on the face of the planet. It isn't without a reason that the city is known for providing value for money for backpackers and long-term vacationers alike. Home to first-rate public art, beautiful beaches, and a wonderful dining scene, the city will surely lure the inner adventurer in you.
If you aren't a fan of long waterways and beach stretches, don't worry because the city's extraordinary historical and cultural aspects are definitely worth experiencing. Remember, traveling is all about allowing yourself to be engrossed in the experience without having to worry about the financial aspect of it. Whether you wish to bike, hike, or simply stroll through a street, know that there are always plenty of things to do in Jacksonville, FL. Here's a look at some of them.
Attractions in Jacksonville
Visit the Untouched Amelia Island
There's a strong chance that you may not have heard of the island before. Rest assured, many civilizations, including the Scottish, English, French, and even the Spanish, surely did. Many came, settled here, and even captured it for a while but only to lose it eventually. In fact, there was also a time when it was advertised as one of the most sought-after places in the country solely because more than eight distinctive flags had flown over it. There have been several claims about those who lived here at some point in time. Some people believe them to be pirates, while others refer to them as escaped prisoners.
However, today, the highlight of this island, "Fernandina Beach," is one of the most exquisite spots to exist in the region. Surrounded by Victorian buildings and brick sidewalks, it's almost as if you're back in the late 1800s. Fortunately, that isn't all there is to it. There are also several interesting galleries, restaurants, and shops to make your visit complete and fulfilling. Nothing beats the buggy ride experience here that takes you through several swoon-worthy sites on the way. All in all, the island is known for its ghost tours and interesting museums as much as it is known for its biking, hiking, and horse riding activities.
Land in the World of Adventure at "Adventure Landing"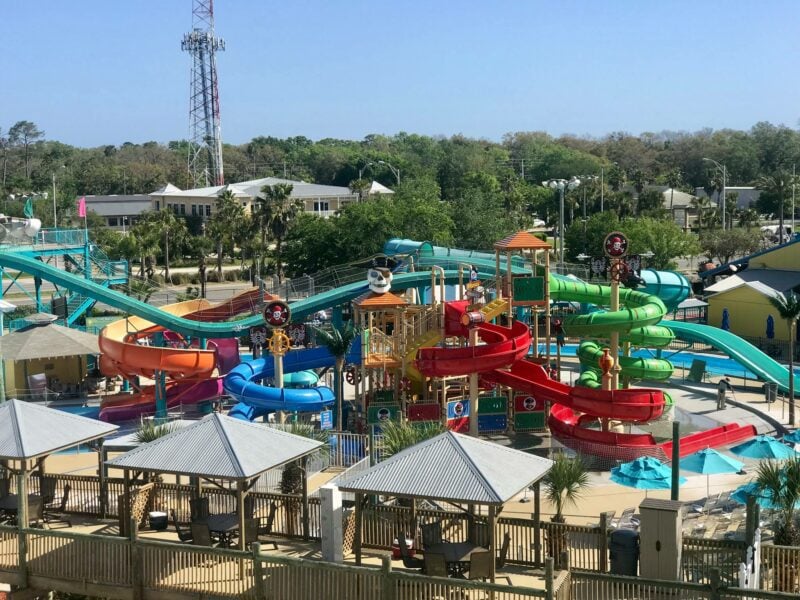 Your visit to pretty much any corner of the world is incomplete without at least some form of thrill. Here, at Adventure Landing, not only will your kids be screaming with joy, but you will also find an outlet to be your younger self again. However, a big part of why it's considered to be one of the best Jacksonville attractions is the fact that it stirred the development of more theme parks in the region. Some of the highlights of this popular spot include go-karts, the Wacky Worm roller-coaster, laser tag, miniature golf, and of course, the 3D Max Flight for those who take their adventures seriously.
Catch a Live Show at the Florida Theatre
The famous Florida Theatre first sprang up in the early 20th century, where there was once a rather displeasing police precinct. One of the primary features that make it stand out from the rest in the market is its gorgeous old-world ambiance. Not only have several famous performers graced its stages with their presence, but it was also the very first solo show platform for the mighty Elvis Presley.
Even though the Ritz Theatre and Museum is also an equally amazing place to visit, it mostly focuses on shows around the African-American themes. Nonetheless, both theatres are excellent platforms to expose the masses to films, theatrical productions, and also educational programs.
Soak In Some Sun at the Atlantic Beach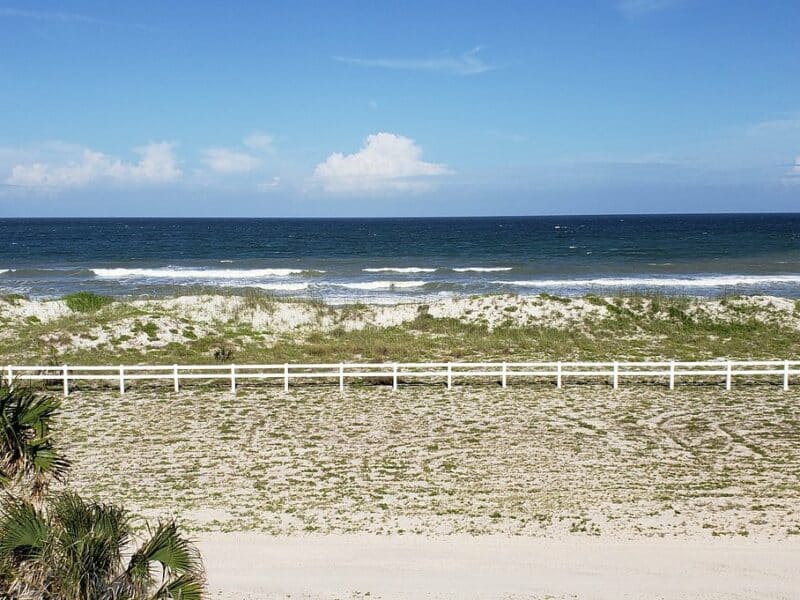 Speaking of things to do in Jacksonville, FL, we can't possibly miss out on this one. Only a few miles away from the urban side of the city, the Atlantic Beach is a whole other world altogether. If peace is what you're looking for, don't think twice before heading here. The only sounds you will be able to hear over here are those of seabirds and soothing waves. However, a drive is not the only way to get here. You can also use the St. Johns River Ferry and see several picture-perfect sights on the way.
There are also many deep-sea fishing facilities operating outside the Atlantic Beach, and if you avail services from one of them, you can also request a local restaurant to cook your catch. If tranquility is what you're looking for, don't forget to visit the Tide Views Preserve, as it's filled with boardwalks, parks, and eye-catching natural beauty. So, put your senses to work and soak in the sounds, sights, and smells of this amazing beach as you roll over in its sands to relax.
Visit the Museum of Science and History

MOSH, or the Museum of Science and History, first originated in the mid-20th century in an old Victorian house. From then on, it has grown into one of the best museums in the state. Boasting both traveling and permanent exhibits, it will surely light up your little one's face with wonder. From future technology to history, the exhibits allow you to get a glimpse into several aspects of the modern world. There's also a small but interactive play area and a wonderful courtyard to make your kids feel at home. After all, it isn't one of the best Jacksonville attractions for nothing. No matter how young or old your kids are, trust the space to cater to all of them.
Visit the Past at the Kingsley Plantation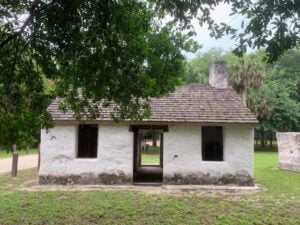 A short trip into the 19th-century is sometimes all you need to return to the contemporary world feeling more refreshed than ever. This is what the Kingsley Plantation is all about. Located on Fort George Island, it lets you take a good look at the pre-Civil War days. As you dig deeper and walk further, you will also find several slave cabins, a barn, a kitchen house, and a plantation house from the same era.
Named after the owner Zephaniah Kingsley, this spot is primarily known for its interesting set of historical events. Many people claim that he married one of his slaves and then moved to the Dominican Republic after facing severe backlash and discrimination. Even though the Kingsleys didn't own this piece of land right from the start, they're still regarded as the pioneers of its status in the contemporary world. Some stories also claim that the plantations are haunted by the ghosts of Native Americans who lived here over a thousand years ago.
Capture the City Skyline via This River Taxi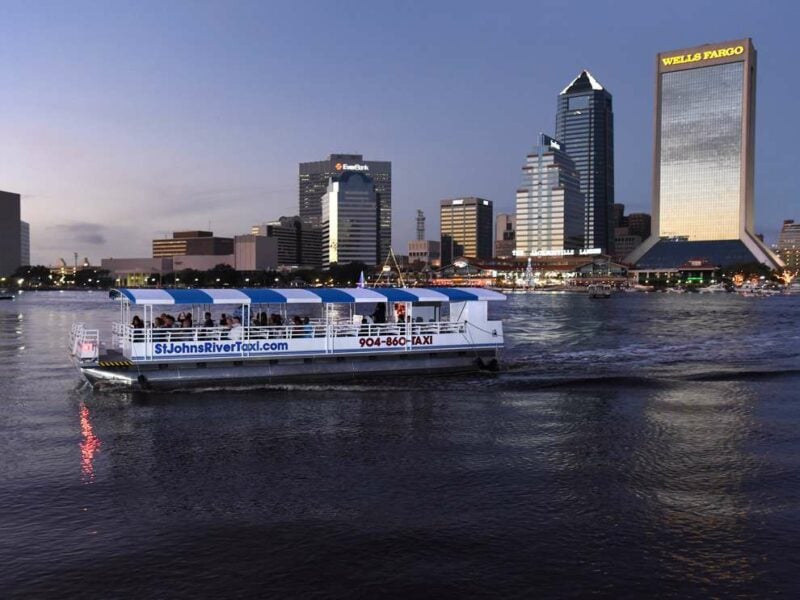 While there are a million things to do in Jacksonville, FL, nothing beats the supremacy of the St. Johns River Taxi tours. From the Northbank to the Southbank, it takes you through six different stops and allows you to see the city's spectacular skyline and views. Furthermore, your journey becomes even more worthwhile, thanks to the covered, comfortable seats.
Many companies also offer special tours to locations like the Science and History Museum and the Riverside Arts Market. What's more? You can also opt for a sunset cruise and take in every bit of beauty there is to see. However, the best part about the River Taxi is that you don't need to have a specific destination in mind. Most people hop on for nothing but the simple joys of the fun river ride and the panoramic view of the city.
Wrapping Up
All in all, Jacksonville has always been evaluated under the lens of comparison, especially against its sibling cities like Miami, Fort Lauderdale, etc. However, it has been and will always be an epic spot to explore if you ever head towards Northern Florida. While it is one of the largest cities in the state of Florida, it often isn't given the same status as other more renowned cities. Nonetheless, it has a lot going on for it. From untouched beaches to museums, the city has more to offer than what this list has been able to boast.
There are tons of things to do in Jacksonville, FL, and they're dotted pretty much all across the city. Furthermore, from the budget point of view, it is, in fact, one of the most economical destinations to visit within the country, making it a safe haven for families and backpackers alike. Not entirely convinced? Then you may have to head over to the city and see it for yourself. After all, vacations are best enjoyed with the right financial coverage in place. Hence, unless you're a fan of spilling your hard-earned money down the drain, Jacksonville is where you need to be for the right blend of fun and relaxation.