The Best Illinois Attractions – Things To Do
The state of Illinois has some of the best travel destinations with its extensive cultural attractions. While most prefer to limit their bucket list to Chicago, there's a world to explore beyond it. Even though it counts as the state's most sought-after destination and for the right reasons, places like Aurora and Springfield are also home to some unique cultural venues, retail options, and of course, bustling restaurants and streets.
There's absolutely no scarcity of interesting places to visit in the state. From the tranquil Anderson Japanese Gardens in Rockford to Cahokia Mounds and its Indian settlement, some of the best attractions in Illinois may not be the ones you think they are.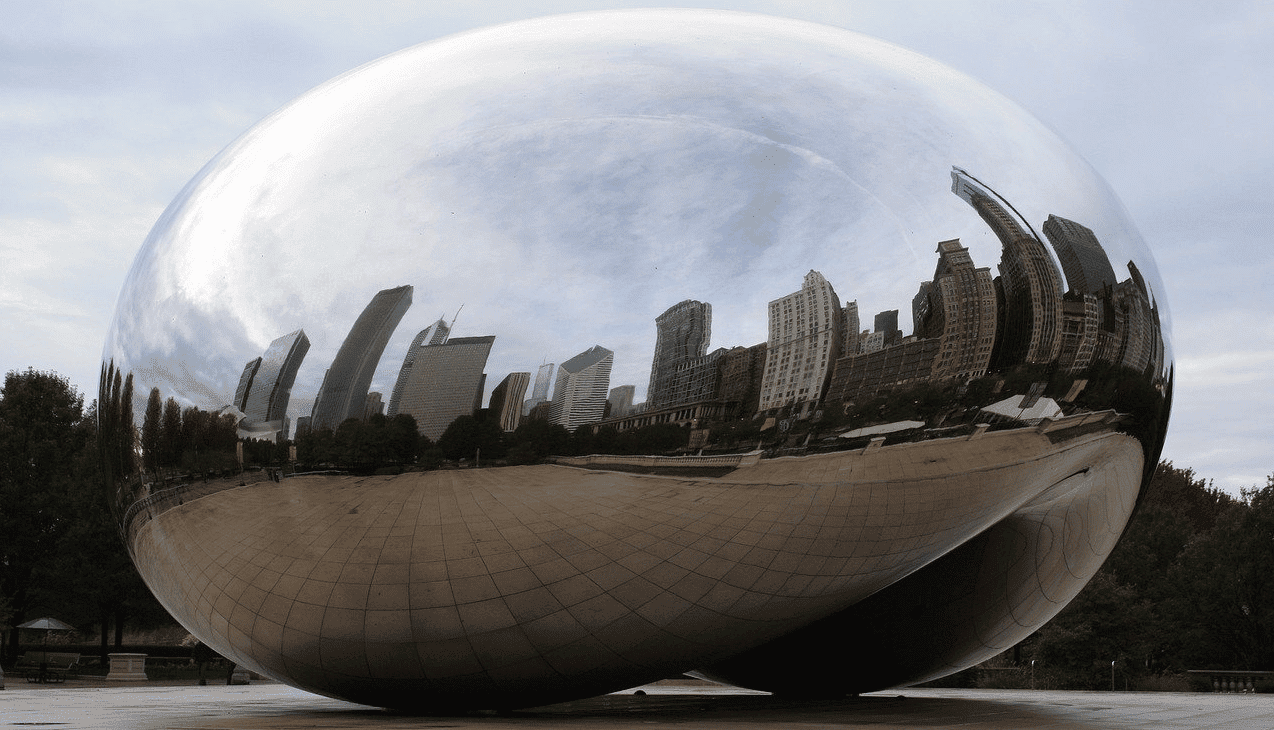 Best Illinois Attractions and Activities
Things To Do in Illinois by City
So, if you're on the fence about what places to visit and which ones to cross off your list, here's our brief attempt to help you get started. Our list of top attractions in Illinois will help you narrow down your choices and preserve your energy as you move through the state.
Magnificent Mile, Chicago
If you're a shopping buff looking for some of the most authentic options around you in the windy city, do not spare another second and head off to the Magnificent Mile right away. A shopping haven for visitors, this is where you'll come across high-end boutiques along with everyday stores.
But that isn't it!
You can also explore several other entertainment options along the Mag Mile, as the locals refer to it. Filled with hotels, museums, and fantastic restaurants, you'll be in for a whole lot of fun than what you may have imagined.
Lining the same street, you will also be able to see the John Hancock Building, the Tribune Tower, and the Wrigley Building.
Anderson Japanese Gardens, Rockford
Wondering what places to visit in Rockford?
The famous Anderson Japanese Gardens in the city are spread over an area of ten acres. With several retreats to offer, such as a tea house, rock formations, a guest house, ponds, and waterfalls, this is where you'll be able to quench your thirst for sightseeing.
If a break is all you need to get back on track, head over to the benches and creative outlets to enjoy the tranquility as you reflect and contemplate. Fun fact? The Japanese designer Hoichi Kurisu who came up with the landscape and architecture of this garden has also designed other notable areas within the country, with the exceptional Portland Japanese Gardens being one of them.
Don't worry if you end up working up your appetite during the tour because the on-site restaurant serves some of the most wonderful and innovative lunch and breakfast dishes. Just when you thought there couldn't be an option to soak up the serene atmosphere, this turned out to be one.
Cahokia Mounds, Collinsville
A historic site with immense value, Cahokia Mounds is one of the largest Indian settlement areas covered in mounds. Located in the north of Mexico, it consists of 120 mounds and is also considered the largest prehistoric earthwork in the Americas. Up until AD 1400, this place was primarily occupied by the Mississippians, and according to some sources, it was home to around 20,000 inhabitants in AD 1100.
Again, this isn't all there is to it. Apart from being a state historic site, it is also a UNESCO world heritage site that profoundly uses artifacts, dioramas, graphics, and life-sized village recreations to tell stories of early inhabitants.
So, if you're wondering what places to visit in Collinsville, Cahokia Mounds can turn out to be a good starting point.
Shawnee National Forest, Herod
What's a better way to answer the calling from outdoors if not by visiting the Shawnee National Forest? Once completely surrounded by and covered in an ice sheet, it is now relatively warmer in the southern part of the state, which makes it a perfect spot to enjoy activities, such as photography, swimming, camping, and hiking.
One of the greatest attractions of this region is nonetheless the Garden of the Gods, which is surrounded by a gorgeous rock formation. If you wish to soak in its beauty from every angle, then take a trip through the short observation trail and let nature do the rest.
Galena, Northwest Illinois
Are you a history buff looking for the best places to explore in Illinois? The city of Galena is what travel dreams are made of. There aren't enough places that match up to its caliber, and when you strive to look for something more interesting than this one, you may find yourself at a loss.
Interestingly enough, this city is remembered as the one that time forgot as it used to be a major port in the 19th century but now only stands on the pillars of tourism, which majorly runs its economy.
As you stroll down its main street, you will be able to explore the city in its evolved yet true essence. There are a number of pop stores inside old buildings that line the street. Furthermore, you can also explore Ulysses S. Grant, the former President's home, or simply cross the Galena river using a pedestrian bridge.
Tunnel Hill State Trail, Johnson, Pulaski, Saline, and Williamson Counties
Even though it's a much lesser-known hiking destination in Illinois, it is surely worth checking out. There are several long tunnels it passes through, and the total area it encompasses is fairly under five miles.
While a huge chunk of the area covered by the trail is either agricultural land or reclaimed strip mines, there's a whole lot of terrific scenery you wouldn't want to miss out on. So, whether you decide to bike, jog or walk, you will surely come across stunning streams, bluffs, and ravines. The best route to get to the trailhead is by beginning in the town of Vienna.
Willis Tower Skydeck, Chicago
Speaking of the best attractions in Illinois, how can we miss out on this one? As you stand tall on the top of the Willis Tower Skydeck, you will be able to see up to 50 miles over Lake Michigan and four states.
At a soaring height of 1353 feet, the Skydeck allows you to look straight down and test your limits on the 103rd floor, where the glass floor is as wide as it can get. However, this isn't the only spot in the city that allows you to take a look at the city's beautiful skyline. 360 Chicago is another one inside the John Hancock Building, from where you can see not only the tremendous views of the city but also experience the unique "tilting" that allows you to look down at over a thousand feet.
Navy Pier, Chicago
When you read the word "Navy Pier," you may surely have revisited the memories of the beautiful skyline printed on postcards. However, as it turns out, there's a lot more to it.
From touring glass gardens and enjoying amusement park rides to shopping and dining out, this is where you'll want to be throughout the day.
Before we go on, what exactly is Navy Pier, and why does the name pop up so often everywhere?
This boardwalk is located along Lake Michigan and stretches over 3300 feet. Even though it is filled with cool things to do and see, nothing beats the wonderful views and the superiority of the Ferris Wheel that illuminates the night unlike anything else.
There are also several other options to explore, such as art shows, remote control boats, funhouse mazes, carousels, cruises, and games. Nevertheless, the Navy Pier welcomes visitors throughout the year and stands as one of the steadiest structures in the city.
Planning your next trip to Illinois? Don't forget to keep the majestic Navy Pier on your list!
Leaning Tower of Niles, Niles
Known as the half-sized replica of the actual structure, this Leaning Tower is located in Niles. Interestingly enough, it wasn't until the 1930s that it was finally recognized by the Italian Government. This inevitably led to the development of Pisa and Niles, the two sister cities.
Today, this tower stands as one of the most significant attractions of the city of Niles.
With around four fountains and a sparkling pool, it also consists of several sightseeing wonders, such as still-ringing bells and antique arrangements. So if you're looking for some lighthearted summertime fun, don't be misled by the notion that there isn't much to look forward to here.
Buskers and musicians camp out right in front of the tower to liven the environment up throughout the year, and more so when the weather is pleasant. It is also commonplace for food vendors, dog walkers, painters, and joggers.
The next time you wish to have a little taste of Italy, take a trip to this replica Leaning Tower of Niles and make sure to have enough storage in your cameras.
Six Flags Great America, Gurnee
Six Flags Great America, as the name suggests, is not only a place that offers the classic Six Flags fare but also offers Midwestern events, activities, and rides. One of the greatest attractions of this area is nonetheless "Hometown Square," which is a southern-themed region with a boots and spurs charm. Then, you also have the Southwest Territory, which was modeled after the popular Wild West. Last but not least, the County Fair flawlessly radiates the essence of a rural festival.
Wait up. There's more. On a clear sunny day, if you plan on riding the 300-foot Sky Trek Tower, you will also be able to see the exquisite views of Lake Michigan with the entire Chicago skyline as the backdrop. Could sightseeing get any more extravagant than that?
Six Flags Great America makes for a brilliant vacation spot with cotton candy and roller coasters all around.
The Chocolate Sanctuary
Looking for a way to pamper yourself? The Chocolate Sanctuary isn't one of the best places to explore in Illinois for no reason. You may have heard about truffles a number of times, but did you know that this place is known for serving truffle martinis?
This clearly isn't it. You may have tasted chocolate frosting on a cake numerous times but imagine tasting it on chicken breast served with breadcrumbs, peppers, and nuts. However, it's just one of the many ways the place allows you to experience being in a true chocolate haven. This gourmet restaurant in the state of Illinois will have you experience its signature ingredient in all its glory.
What else does it specialize in, you may be wondering? Well, for one, there are a number of savory and sweet dishes with a cacao bean center and front.
While some of the unique dishes it offers are simply basic chocolaty twists on traditional favorites, others are just an extraordinary affair that may make you question the taste at first but will surely leave you saying "yum" in the end. That's why something as simple as having dinner in this sanctuary is considered a decadent experience.
Bengtson's Pumpkin Farm
With over 100 snacks and meals and approximately 225 farm animals, and 13 rides, Bengtson's Pumpkin Farm is a great destination for families, especially the ones looking for fun things for their little ones to do.
Several activities ranging from goat-feeding and cow-milking to petting zoos and hayrides, there's a world of practical experiences awaiting the arrival of your little one.
What's more? They can also get a hint of adrenaline rush by hopping on the old-fashioned train or sliding down the towering six-lane slide.
When the stomach growls, sit back and relax as several hearty meals such as apple cider donuts, kettle corn, and chuckwagon barbeque are served in front of you.
There may be a range of activities to help adults rejuvenate, but when it comes to kids, Bengtson's Pumpkin Farm is undeniably a great place to visit in Illinois. Remember, it isn't only limited to smaller kids. If your grumpy teenagers are looking for a memory to look back at, head over here right away because no one can simply forget the time they spent here.
Grand View Drive, Peoria
Built and inaugurated in 1906, Grand View Drive is almost a two-mile long scenic road. If you're looking for some thrill during your trip to Illinois without breaking your bank, this road is where you're meant to be.
With historic homes on one end and incredible views on the other end, you'll have plenty of sights to take in as you drive through this wonder. What's more? There's also the option of hiking the drive since there's a three-quarter-mile-long sidewalk.
However, what's more to it than just the views? You can stay as long as you like since the drive, for the most part, is inside a park. Furthermore, there are also baseball and volleyball courts for adults and picnic areas and playgrounds for children. One of the most outstanding features of this park is that you can also bring your pets along.
Wolff's Flea Market
This one may not come under the list of top attractions in Illinois, but what's the harm in sparing your valuable bucks as you stroll through this outdoor Sunday market? Located in Rosemont, it started as a family business in 1991. Today, it stands as one of the most popular flea markets in the country, and it perates from April to October in Chicago.
Here's why it's worth a visit. The market is not only home to fresh produce but is also a famous furniture shopping spot for those who wish to find everything under the sun. So, the next time you wonder, "where's a cool place to shop with limited bucks in my pocket?" here's where you should be. This eclectic and vibrant market is worth visiting even if you end up buying nothing.
Wrapping Up
From towering skyscrapers to rolling hills, it's safe to say that Illinois has it all. While there are a plethora of options to explore, remember that the state is more than just amusement parks and 360-degree views. It's where you can also find natural, stunning locations all around. While you're at it, don't forget to visit the first-ever Mcdonald's located in Des Plaines.
Whether you're an adult looking for a quality getaway or a parent seeking unique experiences for their children, Illinois is where you can truly have it all. It will be easy to lose yourself in the views of countless famous sights, no matter what city you explore first.
As you pack your bags and allot yourself a budget, make sure to read our list of best attractions in Illinois before heading out.