Kirkham Hot Springs – Idaho
Right smack dab in the middle of Idaho is one of the states best primitive hot springs. Nestled alongside Payette River, the natural mineral waters steam up from the ground within several pools. There is even a nice little waterfall you can sit under while you rejuvenate your body and mind. If you happen to be traveling within Idaho, Kirkham Hot Springs is must see destination.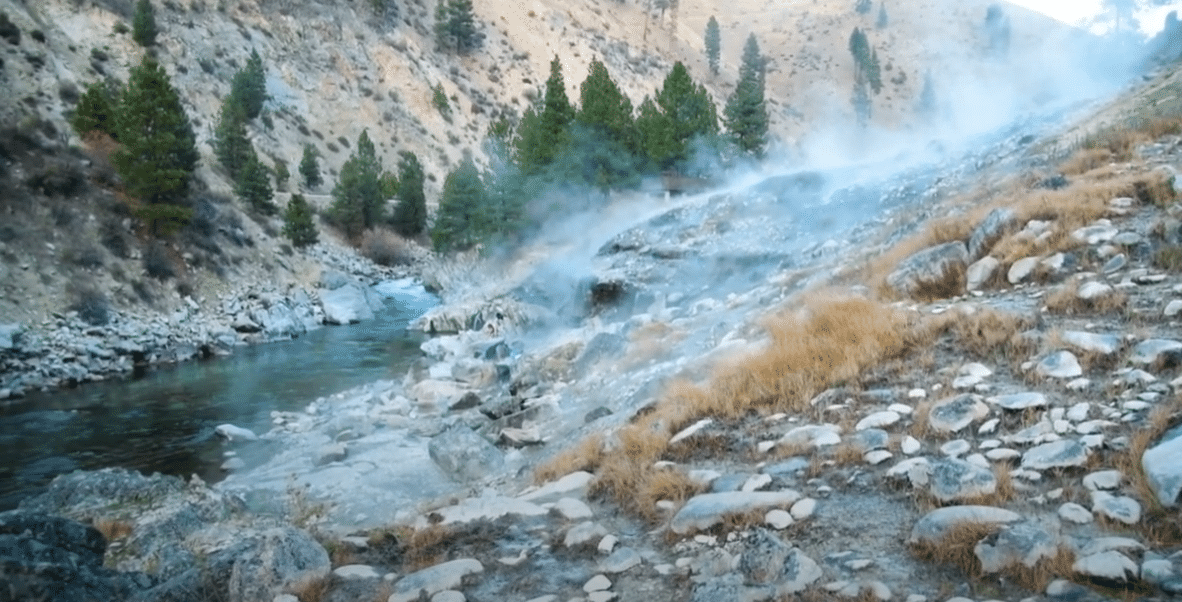 Details about Kirkham Hot Springs
The springs are located at an elevation of 4,800 feet and feature a large pool surrounded by lush vegetation. The hot springs were discovered by William Kirkham in 1874 during his exploration of the area. He was so taken with the beauty of the location that he decided to stay and built a log cabin near the pool. Today, visitors can still see evidence of his presence as well as other artifacts from early settlers who also used this spot for its healing waters.
The water from Kirkham Hot Springs is naturally heated to around 100 degrees Fahrenheit which makes it perfect for soaking and swimming. The mineral-rich water helps relax tired muscles while providing relief from sore joints and other ailments associated with aging or illness. It's no wonder why many people flock to these soothing pools each year!
In addition to offering therapeutic benefits, Kirkham Hot Springs also provides beautiful views along its trails and nearby lakeside picnic areas where guests can enjoy lunch after their soak session has ended. During certain times of year, visitors may even be able to witness wildlife such as deer, elk or moose roaming through the area – making this site truly unique among Idaho's hot springs destinations! Kirkham Hot Springs is open all year round but due to its popularity it can get quite crowded during peak months (May – September). Guests should plan accordingly if they want more privacy when visiting – either arriving early in order beat out some crowds or staying late until everyone else has gone home! There are restrooms available onsite as well as changing rooms so you won't need anything extra besides your swimsuit before heading out into nature's oasis here at Kirkham Hot Springs!
The geothermal pools in Lowman, Idaho are like something out of a movie. As you make your way down the stairs and over to the pools, the rushing waters and steam coming up from the waters gives a peaceful and tranquil environment. The source of the mineral waters start at 120 degrees and cascades down where it cools off just a bit to 95 – 110 degrees depending on which pool you choose. Depending on the season and the height of the river, you may find more springs pop up as the water levels decrease.
Kirkham Hot Springs is only open during the day and closes around sunset. There is a parking area which costs $5. During the summer and early fall months the springs can get rather crowded so try and go on weekdays or off season for a little more seclusion. For those looking to stay overnight, there is Kirkham Campground which offers great tent camping under the stars. When you aren't soaking in Idaho's natural waters, enjoy the Payette River where you can fish, kayak, or whitewater rafting.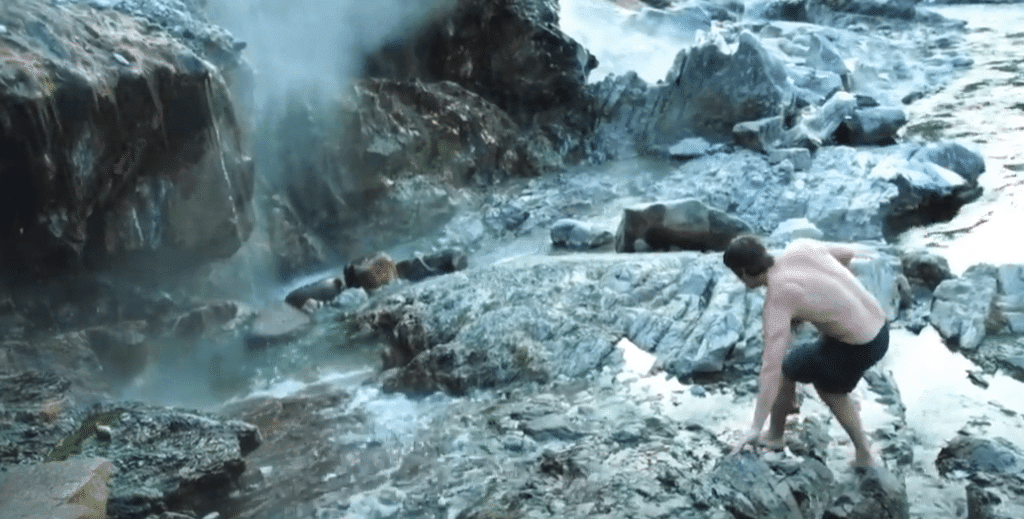 Directions to Kirkham Hot Springs
From Boise, Idaho
1. Start on ID-55 North towards County Highway 17 (34 miles)
2. Merge onto County Highway 17 towards ID-21 North (34 miles)
3. Make a left onto ID-21 North
4. Drive for another 4 miles and your destination will be on the right
Once you park there is a staircase that takes you down to the hot springs pools. Make sure you take advantage of the hot waterfall as it washing all the stress away. This magical place is one of the best hot springs not only in Idaho, but the entire United States. Happy Soaking!