Things To Do in Orlando – Best Attractions
Orlando is home to exciting attractions and theme parks that make it the go-to destination for tourists in Florida. With white sandy beaches, warm weather, and a dash of culture, this is a relaxing city to escape the hustle of bigger cities. Adventure seekers can fly on helicopter rides, speed across the sky in zip-lines, and dart around the water on jet skis.
The city is populated with all kinds of animals – including gators and crocodiles – that have adapted to the local ecosystem to not only survive but also thrive. For more excitement, you can head to museums to witness the building blocks of Florida. Not sure how to plan your Orlando vacation?
Attractions in Orlando
Here is our pick of the 17 fun things to do in Orlando, Florida.
Orlando Museum of Art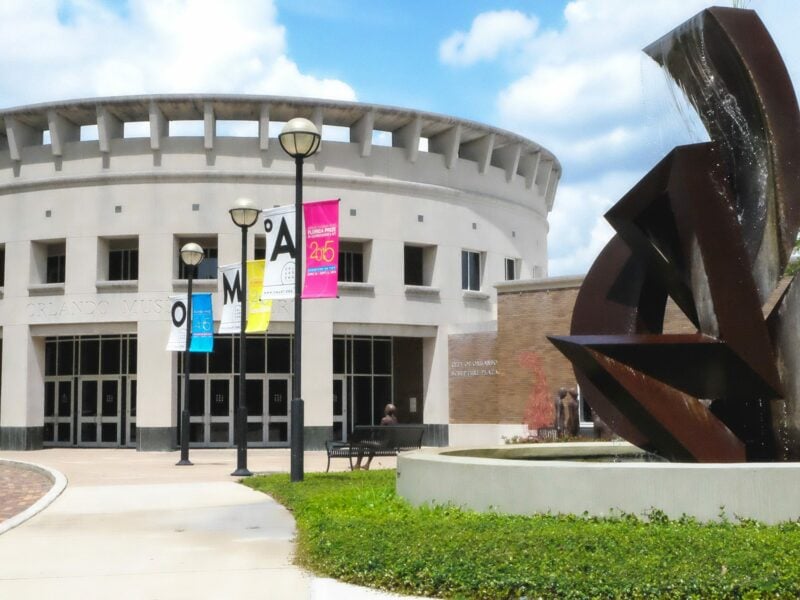 Visitors to the Orlando Museum of Art will find the exhibitions to be a handy resource when learning about the history of Florida. Since it opened in 1924, the museum has displayed fascinating art collections, artifacts, and contemporary pieces. Special exhibitions celebrate the contributions of major artists from Ancient American and African cultures.
The museum has grown extensively in its near 100-year run and provides visitors with a view of what life was like in the mid-century. After touring the museum, head to the nearby gift store to buy souvenirs and gifts.
Madame Tussauds
Madame Tussauds is one of the key Orlando attractions for culture enthusiasts. The museum is set along ICON Park close to other exciting attractions.
Madame Tussauds keeps life-size wax replicas of famous figures and updates its roster with new personalities. Perhaps the most exciting exhibits at Madame Tussauds in Orlando are the wax figures of Jackie Chan, Oprah Winfrey, Justin Bieber, and Anne Hathaway.
It would take around one hour to complete a tour of all figurines, but you are encouraged to spend as long as you need with your favorite figures.
Kennedy Space Center
Curious about NASA's next major space projects and missions? Then you must visit Kennedy Space Center in Orlando for a chance to learn all there is to know about the latest space-related events.
The center opened its doors in 1963 when James Webb, a NASA administrator, decided to offer self-guided tours to the public. It didn't take long before the idea went viral as people flocked to the center to learn more about space.
Here's an interesting tidbit: the space center was named after John F Kennedy because the president was a major advocate for space exploration. Today, the space center is frequently cited as a major tourist attraction in the country and was voted as the 8th best museum in the States (2016).
You'll start your tour with a bus tour to the Visitor Center. This is a massive museum with multiple launch pads and actual facilities – so you'll need a four-wheeler to get around. The most exciting aspect of visiting the center is being able to experience a launch – via a simulator.
You should also try the Mars exhibit that lets you experience what it feels like to live on the red planet. The trip costs about $175, but it will include experiences such as space training, flying, landing, and living on Mars.
Walt Disney World Resort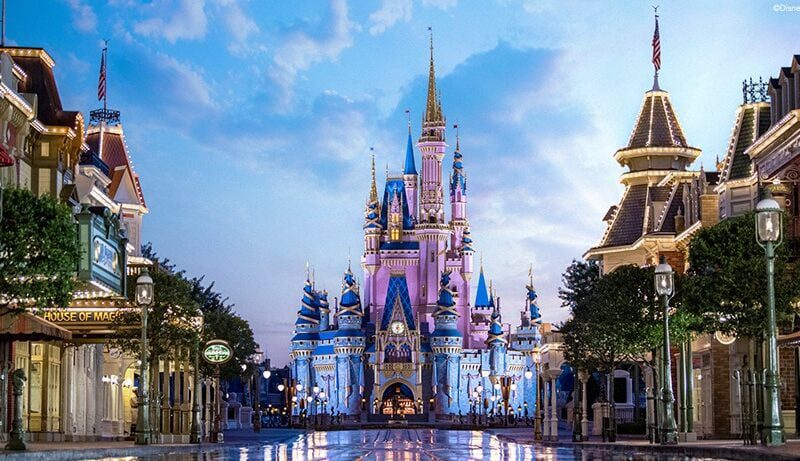 Walt Disney World Resort should be on the top of your bucket list of things to do in Orlando. It is a sprawling entertainment complex with four theme parks, two water parks, and a full-fledged shopping center.
For over four decades, the resort has been entertaining with iconic rides such as the Haunted Mansion, Jungle Cruise, and "it's a small world." What's more is that the resort continues to add lands and rides that reflect the latest cultural developments of the time, such as Rise of the Resistance at Star Wars: Galaxy's Edge.
We strongly suggest visiting "Old Town" – a replica of Florida that contains shops, restaurants, and a retro-themed amusement park. You may also get to see live entertainment on certain days of the year – just make sure to check in with the official website.
Central Florida Zoo & Botanical Gardens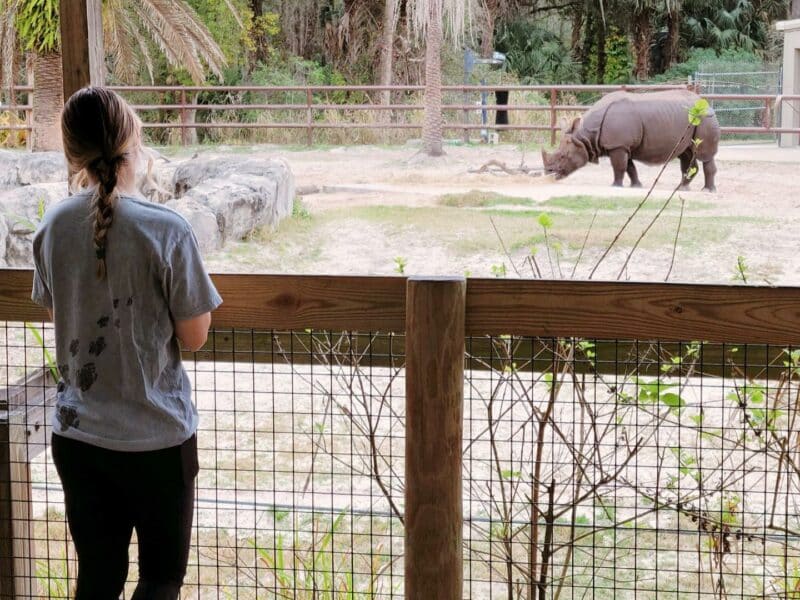 Central Florida Zoo & Botanical Gardens is one of the biggest classic attractions in Florida spread out over 116 acres of land. You will find over 500 animals comprising 205 species, including rhinos, leopards, llamas, and lizards.
The zoo also offers educational programs, shows, and continues to add new attractions such as an aerial adventure course. A petting zoo allows you to get up close and personal with your favorite animals – you could try feeding some of them. Just make sure to check in with the zookeepers before doing so!
And as the name suggests, there's a fully-fledged botanical garden that lets you view beautiful plants, perennials, and flowers. Make sure to visit the insect zoo to see one of the world's largest collections of venomous and non-venomous snakes. Approach with caution!
Discovery Cove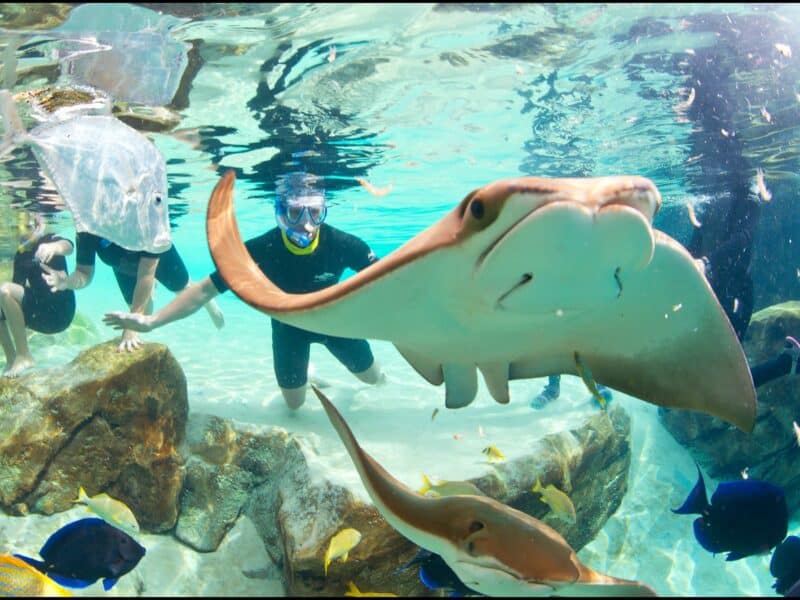 Discovery Cove is a water-themed amusement park that offers a unique interactive experience with marine animals. Their in-water dolphin exhibit allows visitors to get up close and personal with dolphins. Besides interactions with animals, you can also take part in a myriad of water activities such as dipping in the pool, snorkeling, or swimming.
There is a breath-taking aviary with hundreds of colorful birds soaring above visitors. The best part about the aviary is that you can feed the birds on your hands as they drop by to nibble fruit from your hands.
Do keep in mind that Discovery Cove is often filled with capacity so you may have to make a reservation in advance. Check in with the official website for more information.
Lake Eola Park
Wondering where to go in Orlando to become more connected with nature? Lake Eola Park is one of the most fun places to be in if you want to access a natural environment.
Spanning 23-acres in size, this lake is ideal for runners, joggers, and anyone who wants to spend time on the water. You can rent paddle boats shaped like swans to cruise around the lake.
There's a special fountain decorated with LED lights that look dazzling in the dark. The Walt Disney Amphitheater is just a stone's throw away from Lake Eola Park, making concerts, live performances, and movies easily accessible.
The park is home to a farmers' market on Sundays, with over 50 small business owners selling diverse products.
SEA LIFE Orlando Aquarium
Want to learn more about the diversity of underwater ecosystems? Then head over to SEA LIFE Orlando Aquarium to see marine mammals of all shapes and sizes. The aquarium is perfect for anyone who wants a break from theme parks and museums.
There are plenty of attractions at the museum with exhibit halls and interactions with exotic animals.
SEA LIFE Orlando Aquarium consistently ranks as one of the major attractions in Florida. It's easy to see why: it holds over 2 million gallons of water and is home to over 5,000 animals, including giant sharks, adorable clownfish, and sea turtles. Most of these creatures have been rescued and are endangered.
Feeling brave enough to touch the sharks? There are touch tanks where you can visit and touch creatures like starfish and sharks.
The biggest highlight at the aquarium is the 360-degree underwater tunnel where you can see ocean life underwater – while being completely isolated from the marine animals. You may also want to visit SEA LIFE's most popular resident: Ted the sea turtle. The turtle is known for helping out in conservation efforts to help sea turtles escape nets using the Turtle Excluder Device.
Kelly Park
If you'd like to explore waterways while you're in Orlando, this park is a must-visit. Kelly Park allows you to take part in a myriad of activities such as hiking, camping, and swimming.
It is also popular for being a top spot for hot springs where visitors can relax and rejuvenate. KBird watchers often visit Kelly Park to explore the hundreds of aerial species that migrate through the park. We recommend going to Kelly Park early to pay the $5 entry fee because the park reaches full capacity by afternoon.
Pirate's Cove Adventure Golf
Florida is famous for golfing, so it's no surprise that a few attractions in Orlando are dedicated to the renowned sport. Pirate's Cove Adventure Golf is perfect for the whole family with an entertaining pirate-themed experience.
Pirate' Cove Adventure Golf is designed to give you the feel of exploring ships and treasure on the sea. There are sunken ships, waterfalls, and even a dungeon to explore. Those still new to the game can try their hand at Captains' Course, while more advanced players may find Blackbeard's Challenge better suited to their skill level.
Although the place can get crowded at times, the courses are always peaceful and quiet. You would also be surprised to learn that the entrance fees for the park are nominal at around $12 per adult. Last but not the least, you can also stay at a hotel if you really fancy the place.
Boggy Creek Airboat Adventures
The city's premier bout touring agency is popular among children and adults alike. Boggy Creek Airboat Adventures allows visitors to explore the 32-acre Everglades National Park. Your boat trips will allow you to spot wildlife like alligators and turtles.
Or you could dart around the lake on an airboard, reaching speeds of up to 24 mph – keeping a close eye on Orlando's wildlife. Visitors seeking an adventure will find the boat trips to be ideal. Although if you're not in the mood for an adrenaline-inducing boat trip, you can always rent a bike to explore the park on the ground.
You can also book private trips and sunset cruises for a more private experience with families and partners. These boat trips will help you get the most out of your vacation for the most adventurous tourists.
Ripley's Believe It Or Not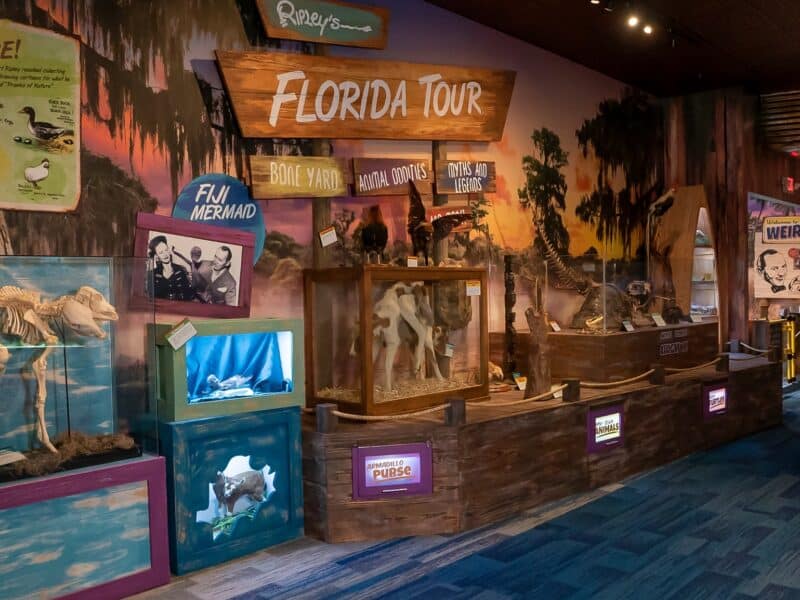 You've probably seen Ripley's Believe it Or Not with its strange expose on oddities and rare artifacts. The TV series may have stopped airing but the franchise continues to inspire dabble in bizarre phenomena.
Their museum in Orlando is home to a collection of truly bizarre items covering a space of about 10,000 square feet. The building's appearance itself will catch you, giving the illusion that it is about to fall into a sinkhole.
There are sixteen themed galleries across the museum that are best explored when you've got nothing else planned for the day. Popular attractions include a shrunken head, licorice sticks, a vampire hunting kit, and artwork made of candy.
You can bring your camera to take pictures of yourself and your family on a self-guided tour. Ripleys' Believe it or Not will make your trip to Orlando more memorable.
Orlando Science Center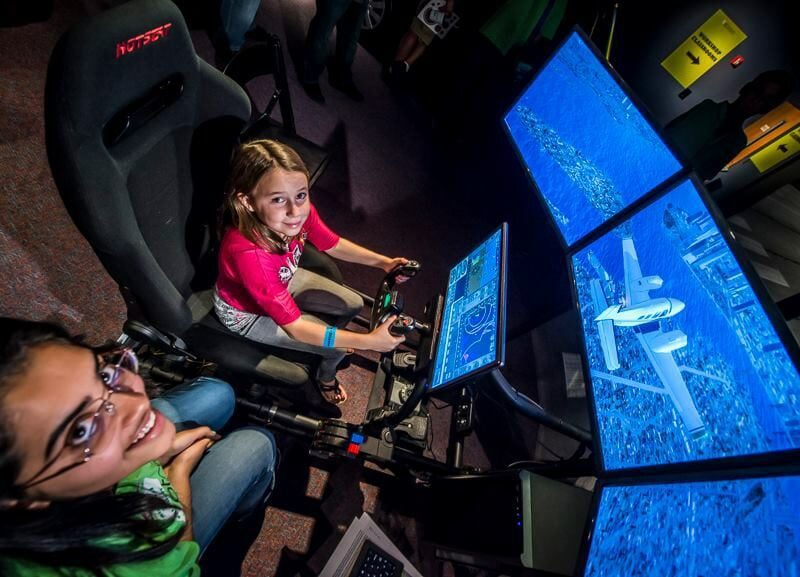 Orlando Science Center is the perfect place to explore with children. It provides an educational experience that people of all ages will enjoy. There is a wide range of entertaining exhibits that include interactive sessions with science. The space center is privately owned, and its exhibits are designed to intrigue visitors.
The exhibits are divided into four levels. Level 1 is called Nature Works which raises awareness about preserving the natural habitats of Florida including its biodiversity, mangroves, and swamps. Level 2 is the Kinetic Zone, which educates visitors about gravity, magnetism, and other scientific concepts.
Level 4 is an exhibit on our planet that provides an overview of the solar system with actual images from NASA's Hubble Space Telescope Images.
They also have a special section dedicated to children called DinoDogs where children can begin their search for all kinds of fossils.
Wekiva Island
Had enough of museums and theme parks already? Then head on to Wekiva Island for a chance to participate in all kinds of outdoor activities against the backdrop of a relaxing river. Popular activities include paddleboarding, kayaking, or simply listening to live music. There is a wine bar where you can try all kinds of cocktails.
Beat the Orlando heat by taking advantage of the best swimming hole in Central Florida. Visitors can also opt for a private experience by renting a cabana for the afternoon. You can rent the cabana, also known as The Perch, for $90 on weekdays or $150 on weekends. Just make sure to book in advance because the cabanas fill up fast.
Epcot International Flower & Garden Festival
Gardening enthusiasts should attend the Epcot International Flower & Garden Festival to check out amazing sights. As you go through the topiary gardens, you will find the festival full of unique exhibits.
Hundreds of exhibits and gardens are available; some of these are inspired by Disney characters such as Mickey Mouse and Minnie Mouse. Once you've had your fill of perennials and flowers, fill your stomach with delicious foodstuffs and snacks.
Universal's Islands of Adventure
If you ever run out of things to do in Orlando, you should visit this theme park. Universal's Island of Adventure is located in Orlando and provides a fun day out for the whole family with their thrilling rides. Visitors will enjoy the uniquely themed park that pays tribute to major franchises such as Jurassic Park, and Marvel.
The main draw of the park is the Wizarding World of Harry Potter, where fans get to experience the world of Harry Potter. As an added advantage, you can also enjoy the spas and resorts that the resort has to offer, all without breaking away from the immersive experience.
Randall Knife Museum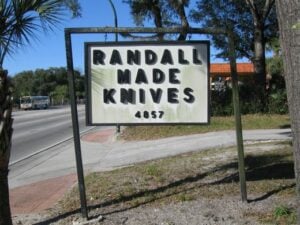 Knife making can be an art – don't believe us? Try Randall Knife Museum with the world's largest collection of knives. It is located in Orlando and is dedicated to knife making. The story of the museum began in 1936 when Bo Randall decided to make a knife.
One thing led to another and his family ended up making a variety of handmade knives that capture the delight of enthusiasts. The massive collection of 7,000 items includes specialty knives such as the Randall "Astro" knife, machetes, axes, and pocket knives. Interestingly, the walls are decorated with newspapers and magazines dating back several decades, celebrating the milestones achieved by the company.
Although the founder of the museum, Randall, passed away in 1989, his progeny continues the tradition of making blades using their proprietary 17-step process that takes several hours to complete.
These knives have been used by presidents and hunters from around the world.
Wrapping up
Orlando is the best place in Florida for tourism and has become a major hotspot of activity, but there is more to the city than theme parks and museums. More importantly, Orlando is located close to other amazing locations and boasts a wide range of attractions.
Whether you seek nature, arts and crafts, or getting up close and personal with crocodiles, you will find Orlando, Florida, a great city to explore.